Post by girlsfriday on Oct 26, 2017 16:10:47 GMT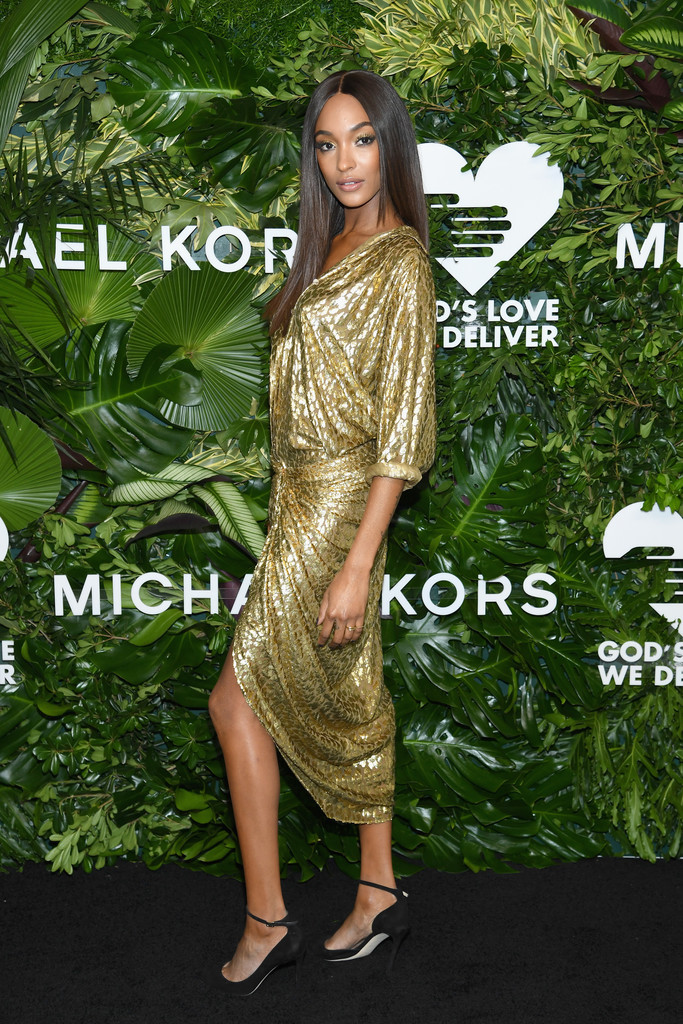 Vs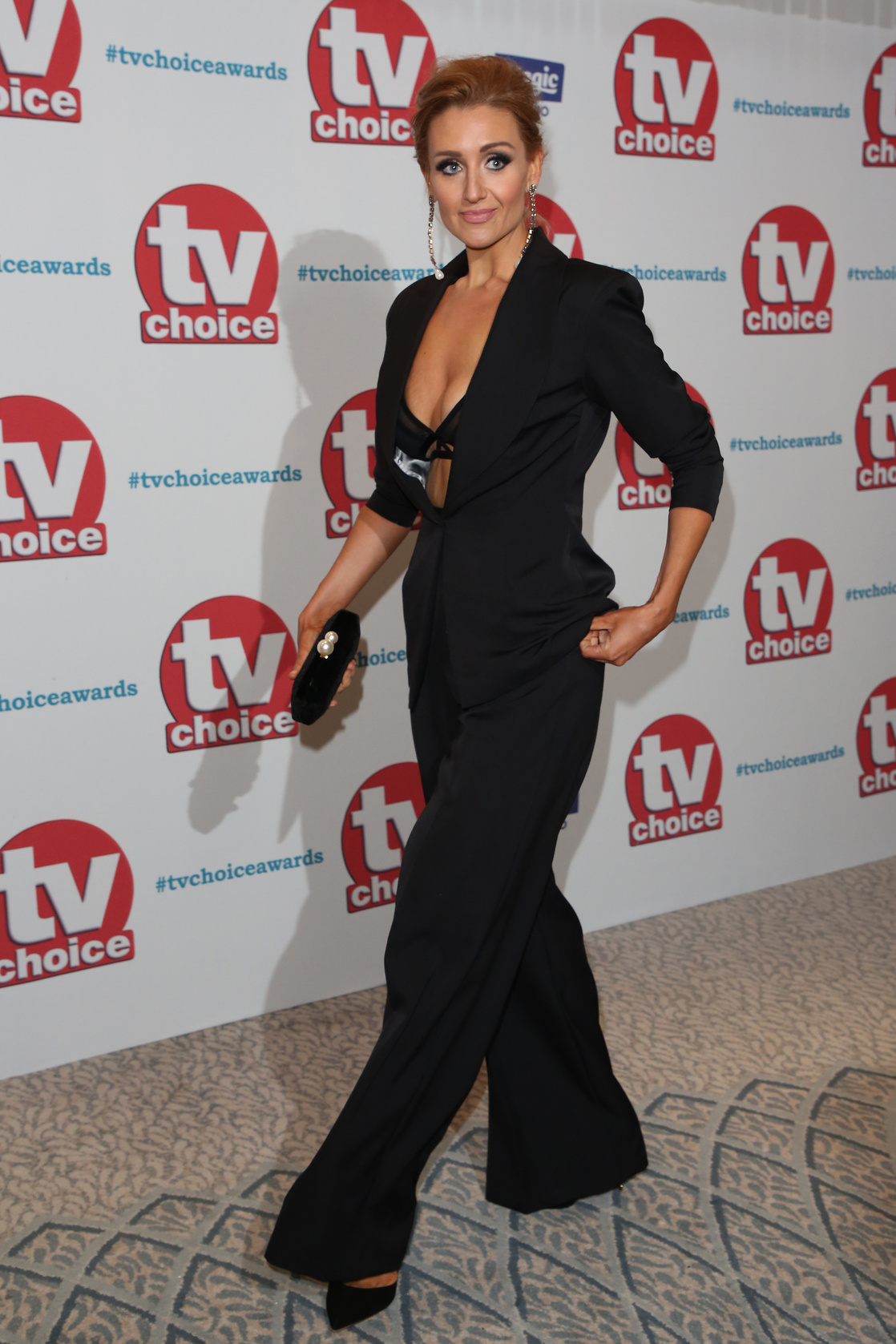 (Written by Girls Friday/Results by Vassago)(Beever's Babe's vs Girls Friday)Intro:
The next BBU welterweight title tournament quarter final bout sees one of the pre-tournament favourite Jourdan Dunn take on Catherine Tyldesley.
Jourdan is 27 years old, stands at 6'1 and holds an unbeaten record of 4 wins, all by knockout, she beat Hall of Famer Sabrina Washington in the first round of this tournament.
Catherine is 34 years old, stands at 5'7 and holds a record of 10 wins, all by knockout and 6 losses to her name, she defeated Danielle Miller in her first round bout to get this far.
As the two meet at the press conference there is visible bad blood between these two, this stems from Catherine forcing Sabrina Washington into retirement by beating her in April of this year.
Sabrina was stablemates with Jourdan and was a mentor if stories out from the Beever's gym are to believed, judging by Jourdan's face it is certainly true.
The girls bumping bodies as Jourdan leans down to get right into the face of Catherine, telling her what she thinks of her.
Security getting between the girls, dragging both apart as they look ready to go at it here, once both girls sit down, security moves away but they look ready to dive between them at a drop of a dime.
Jourdan telling the press and Catherine "while the title means so much to me, this is a personal matter though, Sabrina was so much to me in my life, she helped me get into the stable, she kicked my ass when I needed it and when we fought, she didn't hold back, she gave me her all and I will always love and respect her for that"
Turning to face Catherine "you though, I will never respect! I am going to beat you so badly that you will be retiring yourself soon"
Of course the arrogant blonde laughs and replies "you seem to remember different things about Sabrina to me, she's a bytch that I'm glad I forced into retirement"
Sabrina scowling at her as Catherine continues "maybe I should retire you too! I mean when I knock you out, you won't have anything to continue for when I am done with you"
Both girls are irate, slamming their chairs back and managing to latch onto the others hair as they scream how much they hate each other, before security pulls them apart and off the stage.
Fight night, Sabrina is out first with her coach Denise Lewis by her side, she struts down to the ring with her arms up in the air as her fans whoop for her.
She is wearing a black sports bra, tight black shorts and gloves, her long black hair is tied into a ponytail.
Climbing into the ring, she bangs her gloves together as she awaits her rival, wanting to smash her head off her shoulders.
She doesn't have to wait much longer as Catherine comes out, smirking as she has Lauren Berlingeri and Eva Carneiro by her side.
As she marches to the ring, she's wearing a orange bikini bra, orange trunks and gloves, punching the air as she goes, picturing knocking out Sabrina.
Climbing into the ring, the referee has to hold both girls back, wanting to start early if they get the chance, insults being hurled at each other.
The referee lays down the law, telling both to keep the action clean or he will take points away, both fighters don't really look to be listening much.
Asked to touch gloves, the girls simply return to their corners, this is pure and simply a grudge fight, no love or respect between either of these girls.
The referee takes a deep breath as he clearly expects to be busy tonight, signalling for the bell to begin 10 rounds of welterweight action.
Round 1:
"Ding" off they go with Jourdan straight away into the face of Catherine with her jab pounding at the guard of Catherine, the guard nearly smashing into the face of the blonde.
Catherine tries to open up to get inside, but the longer reach of Jourdan is massive, Dunn drills her punches into the head of her rival.
It leads to Catherine's guard opening up and Jourdan is smacking cross punches to each cheek to drive her opponent back onto the ropes with a real venomous look on her face.
The older fighter looking worried as she moves off the ropes with her guard up, she manages to get inside to land two hooks to the body.
But she eats a right to the back of her head to make her disengage, Jourdan claiming it was accidentally, something the referee agrees too.
Catherine again tries to get inside, eating two straight punches to her nose and a left across it opening a cut on her nose already.
Allowing Jourdan to control the pace of the round as Catherine covers up, the younger fighter pounding away at her opponent, trying to rip open that guard to really hurt her.
Tyldesley slipping under a jab near the end of the round to clinch up with her rival, the referee needed to pry the girls apart as they spit insults at each other.
As the bell rings to end the round, both girls shove each other and after a tense moment, they jog to their corners.
Denise and Jourdan of course look happy over finally getting a chance at revenge tonight and dominating the first round.
As the opposite corner works hard on cleaning up Catherine, trying to get her mind in the fight as she looks a little worried now.
Round 2:
Out come the fighters with Catherine continuing to take several shots to the top of her head, the blonde covering up more tighter to protect her nose.
Jourdan looking more confident as she works Catherine back with her long range punches snapping off the guard of her bitter enemy.
A missed right hook though opens Jourdan up, the punch sailing over the ducking Catherine, who almost barrels her body into the bigger fighter.
Catherine hammering away to the body of Dunn with a real vengeance, ripping away with hard rights and lefts pumping away like a machine gun to Jourdan's abs.
Jourdan herself wincing as she's worked back to the ropes, the crowd stunned by the turnaround, maybe her lack of experience is starting to show as she tries to fight back in this phonebooth style fight that is right up her opponent's alleyway.
The taller girl is leaving herself way too open as Catherine just keeps hammering away at that body, forcing Jourdan to cover up with Denise in her corner looking desperate herself.
But of course Tyldesley doesn't care, just keep going as she looks for the early stoppage, Jourdan though finally pulls her into a clinch after being told by her coach repeatedly to do that.
Jourdan is pressed onto the ropes though as Catherine screams at her "see what happens when I hit you, I'm going to make you piss yourself!" Showing how much they truly hate each other.
The referee pries the girls apart, with Dunn landing a cheap shot over his back to the bloody nose of Catherine, who of course protests as Lauren jumps on the apron and demands justice.
Instead he simply warns Jourdan, so much for being strict as she nods and puts her glove out in a token gesture, one Catherine slaps away and waves her to bring it.
With seconds to go in the round, Jourdan catches Catherine trying to bulldoze her with a double jab to that nose and a hard right cross that turns her head just as the bell rings to end the round.
Catherine has to be held back by the referee and dragged back by Lauren, who tries to calm down her down on her stool, Catherine almost doesn't let Eva clean her face up as she's that lost to her emotions.
While in the other corner, Jourdan is showing a weakness for the first time in her career, rubbing her abs as Denise tells her not to "don't show weakness" whispers Denise so only they can hear, before she washes her fighter down and tells her to get in gear.
Round 3:
Catherine looks to power through to the defenses of Jourdan early, who lands some hard looking jabs and straights to try to ward her off.
Parrying a straight allows her to the inside though, something that looks to actually worry Jourdan as her body takes a hard left and her ribs take the brunt of a right hook.
Sweat flying off the body of Dunn as she can be heard crying out in pain, Catherine really working her over as she forces her into a corner.
It's looking bad for Jourdan as her arms take a pounding as she does her best to cover up, the crowd wondering if Jourdan has actual found her match!
Jourdan clinches up with Catherine, the referee of course comes in to pull the girls apart as they hurl abuse at each other, as he steps in though, Dunn slightly digs her knee into the womanhood of Tyldesley.
Who cries out and takes a knee, with Jourdan moving out the corner and telling the referee to count, which he actually does!
The crowd booing loudly as Jourdan holds up her hands as if to say "I have no clue what you are speaking about" with the referee up to 6 when Catherine forces herself to stand, though she looks as angry as you'd expect.
Jourdan of course doesn't care as she moves onto the back foot and catches Catherine to the head and face with her punches.
Creating some swelling around the eyes of Catherine, who keeps on coming as best she can, but is forced to fall back and cover up.
Something that makes Jourdan smile as she powers forwards now with her punches looping around the sides of the older fighters guard to knock sweat off her head.
The bell rings soon enough with Jourdan jogging back to her corner to try and show she's as fit as a fiddle, but as she sits down, she turns to Denise and asks "can you put an icepack on my body?" The coach doing as asked, funnily she does reprimand her over the low blow, maybe part of the gameplan?
Lauren asks Eva to clean up Catherine and advise her, while she turns to go give the referee a piece of her mind, asking if he is blind?
She gets a warning from him as he explains he saw no low blow but Catherine take a knee, an answer that has her throwing her arms up in the air and storming back to her corner, the referee completely losing control of this fight.
Round 4:
Jourdan suddenly looks more confident, go figure when you have landed a low blow and taken the lead it seems in this fight.
She continues to beat the much smaller Catherine around her head with her rights and lefts, even tapping her chin to taunt her enemy.
Who finally scores with a straight to the abs of Jourdan, but that leaves her open to a left cross that turns her head around.
Catherine looks to be backing up, Jourdan pounding her guard, looking for the opening to finally end this resistance and batter Tyldesley like she did Washington.
But maybe Catherine was playing possum as she ducks a right cross and comes back with an overhand right, catching Jourdan flush on her cheek to make her stumble back a step.
Catherine rushes forwards, working the body again as Jourdan looks to be slumping slightly, the body shots driving the air from her lungs as she is driven back to a corner.
The referee trying to get in close as Catherine has her head down into the jugs of the taller girl and soon her punches go under the waistband of Jourdan.
Who cries out in pain and falls to her knees, she feels slightly sick as she's never been hit in her private area before in her life, Denise screaming at the referee about the low blow, once more he simply counts.
The media presence at ringside is going nuts, wondering if this guy should ever work again, as they watch Jourdan beat the count at 8.
Spitting her gumshield out before she rose up, meaning she gets a little extra time to recover as she needs a fresh gumshield in, her coach giving the referee death stares, forgetting her fighters past misdemeanor.
Both fighters come straight at each other as the fight resumes, Catherine though looks surprisingly in control of things, driving Jourdan back towards the ropes again.
If not for those long legs of Dunn, she would probably be in trouble, instead she makes a right hook across the face of Catherine to force her to stumble back a step.
The blonde now clinching up as both girls stamp on the others toes, that's how desperate these two have gotten to winning this brutal and downright dirty contest.
The bell rings to end the round with both girls still grappling with each other, both sets of coaching teams need to rush out to pry their girls apart, with even Denise and Lauren giving each other a shove and a scowl, showing the ill feelings are moving towards their coaches too.
Both somehow make it to their corners, neither looking particularly hot right now as Jourdan shuts her eyes as the ice pack is being applied, while Catherine's face looks a mess, swollen and her nose is flowing more freely now.
Round 5:
The referee tries to calm things down by making the fighters come to the ring centre before he will ring the bell, telling them "this is boxing remember, no street fighting!" It's a bit late for that most people believe in the arena.
As the bell rings, Catherine looking to get inside quickly, she takes a few jabs to her nose that slows her down though.
Ducking under a right, Catherine slips inside to land a hard right to make Jourdan cry out, unlike the other rounds she doesn't get to do much work though as she takes a forearm across her face to push her back.
The referee finally deducts a point off one of the fighters as he tells the judges to take a point off of Jourdan, who looks upset as Denise does in her corner, Lewis heard shouting "you have got to be f***ing kidding me!"
As the fight resumes though, taking the point deduction may be a blessing in disguise as Catherine tries to come back at her, the blonde missing with a right to her body and leaves herself open.
Jourdan landing a hard right hook that puts Catherine down to her side! The crowd erupting in a mixture of boos and cheers, the crowd really split on who they want to win after all the dirty shots that's been landed.
The referee counting as cameras catch that Catherine's left eye looks almost shut, that last hook really doing some damage as the blonde pulls herself up with the ropes at 9 to beat the count.
After being checked on, the referee let's Catherine continue, with Jourdan scowling and charging forwards, showing her lack of experience again as Catherine moves her head out the wild haymakers coming her way.
Then she shoulder barges Jourdan back towards the ropes, before pounding her fists into the sides of Dunn, who loudly cries out in pain once more, a few tears look to be forming in her eyes.
Jourdan forced to clinch up as the crowd look stunned at the action, Catherine doesn't look like she'll quit one bit.
The referee breaks the girls apart more easier then he has before this round, both girls are hurting badly as Catherine tries to charge Jourdan once more.
This time the more experienced fighter makes the mistake, missing with a right hook towards the ribs of Jourdan, who lands a vicious uppercut to wobble Tyldesley.
Before smashing Catherine's face in with two vicious right hooks, Tyldesley's legs crumble as her eyes shut and down goes Catherine to the canvas in a heap, after being checked on by the referee, he waves that she's out and the fight is over!
Winner: Jourdan Dunn KO Round 5After:
Jourdan falls to her own knees, sobbing into her gloves as she is relieved that she managed to get revenge for Sabrina but most importantly that she has advanced to the semi finals of this tournament.
The ringside doctor quickly rushes into the ring to check over Catherine, he waves for a stretcher as she is knocked out cold.
The Girls Friday team look scared for her as she gets placed on the stretcher and taken out the ring to a round of applause by her fans, most just silence, trying to digest what they just witnessed.
A surprise guest passes Catherine as she is carried out, Sabrina making sure to gloat over the demise of the woman who retired her, "that is what you get for being a bytch!" Before spitting on her.
Lauren shoves Sabrina, who pulls her earrings off as both look ready to go on the ramp, Eva holding her friend back, urging her to leave it and focus on Catherine for now.
Which makes Lauren nod but give Sabrina a death stare, before she turns and heads away with Eva to keep watch over Catherine.
Sabrina jogs to the ring, getting in to help up Jourdan, who wipes her tears away once she sees who is helping her up, Sabrina goes to hug Jourdan, who politely declines as she points at her body.
Both share a smile as Jourdan tells her friend "I did it for you, I put that bytch in the hospital for you" Sabrina smiling widely as she thinks of the hell she's been through but Tyldesley being stretchered out takes some sting away for her.
But Sabrina replies "thank you, but this win is about you, time you get your arse Into that final and win this motherf***ing thing!"
Both girls nod as Denise joins in the celebrations after reading the riot act to the referee, Denise clearly having a short term memory problem over her own girls "tricks" she's just glad she is through.
All the Beever's girls leave together, a show of unity after several hard months, they are going to bring hell to everyone who gets in their way.
Though will people have picked up on that hole in Jourdan's armour? It was far from a perfect performance in this scruffy, brutal and dirty fight, but the main thing is Jourdan is through to face.