Post by girlsfriday on Oct 26, 2017 16:15:56 GMT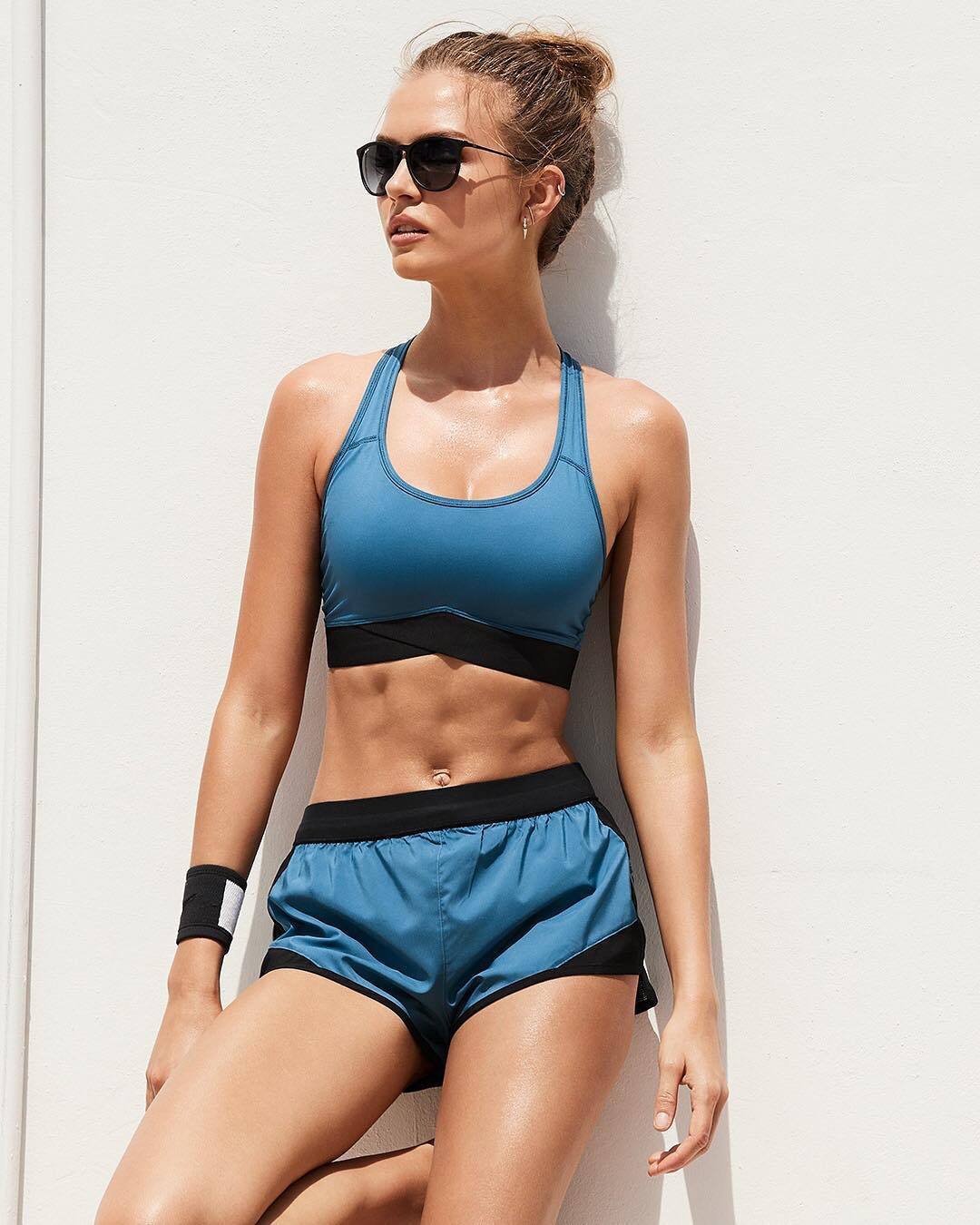 Vs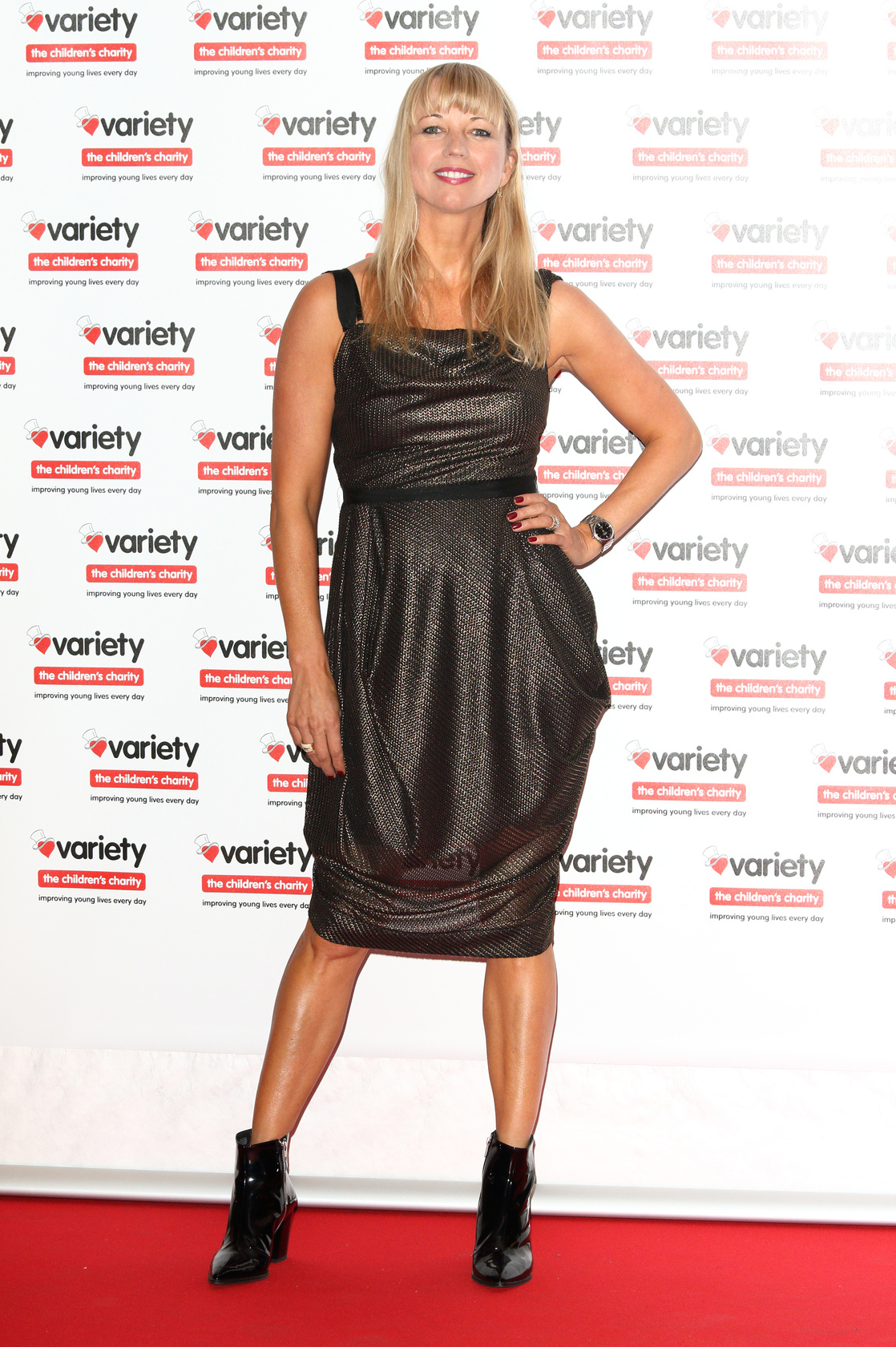 (Written by Girls Friday/Results BBU)(Girls Friday vs Marti's Maulers)Intro:
The next bout on PPV sees supermodel Josephine Skriver look to continue her impressive run as she takes on presenter and former model herself Sara Cox.
Josephine is 24 years old, she stands at 5'11 and her record stands at an unbeaten 5 wins, all by knockout with no defeats.
While Sara is 43 years old, stands at 5'9 and holds her own record of no wins and 1 defeat, that loss to Jaye Jacobs in 2012.
The girls took photos together before the press conference, both looking friendly enough as they stand with an arm around the others waist, then standing with their fists up and a serious look on their face.
After they sit down, Josephine is the first to speak "I am watching the welterweight title tournament closely of course, I want to be front of the line if Joan or Catherine somehow can't win"
Changing the subject to Sara "I know people are also gonna ask, padding your record out much? Sara wanted to fight and I need to clear some ring rust off, so win/win for us both, though of course it will be win number 6 for me soon"
Sara smiling all the way through, replying "it's been too long, I see Liz Hurley is back in the BBU, if she can get back here then why couldn't I?"
Continuing "but to Josephine, you need to get your head out your rear end love, one punch and those dreams you have will disappear into smoke"
Josephine quickly replying "and you really think you are the girl to do that?" Which Sara answers "you'll see soon enough" as both girls scowl at each other, before they get up to leave the stage.
Fight night, out comes Josephine first with Taryn Terrell and Eva Carneiro behind her, she almost looks to be on the catwalk as pouts and struts down the ramp.
She is wearing a maroon bikini top, matching trunks with a white waistband and white gloves, her long blonde hair is up in a ponytail.
Climbing into the ring, she jogs around the inside of the ring with her right fist pumping into the air, hyped up to get back to fighting, settling into her corner as she warms up.
Now out comes Sara, she has Tazmin Outhwaite with her as her coach, the Bolton lass staring into the ring as she has a smoke on her face, finally getting a second chance to prove she belongs.
As she comes to the ring, she is wearing a white bikini top with matching trunks and gloves, her own blonde hair is braided.
Climbing into the ring, Sara waves to her fans, smiling at them as she is hyped to fight, Tazmin talks her through the gameplan as they both know this is going to be hard.
The fighters are brought to the ring centre by the referee, Josephine getting right into the face of her opponent, Sara not backing down one bit as she happily goes nose to nose with her opponent.
Asked to touch gloves, they bump gloves and quickly jog back to their corners, the referee signals to the timekeeper for the bell to start 10 rounds of welterweight action.
Round 1:
Out come the fighters, Sara aggressive from the off as she knows that she needs to keep Josephine on the back foot, digging her punches into the guard of the Dane.
Josephine showing that she is more fleet footed of the two, countering with her own jab to the top of the head of Cox.
But Sara slips under a right to land two hooks to the body, pushing the youngster near the ropes, Josephine taking most of the follow up shots onto her arms.
The taller fighter manages to land a left cross to start driving Sara back towards the ring centre, the English fighter needing to retreat.
Josephine hunting her down with her punches snapping the head of Sara back, her fans cheering her on as she powers Cox near the ropes.
The presenter clinching up with Josephine, Skriver smirking as she tells Sara "you are a pushover" the referee breaking the girls apart soon enough.
Sara again looks to strike hard and fast, but as she comes forwards; she misses as Josephine dances out the way.
With seconds left in the round, Josephine counters with a left cross that turns her opponents head around, landing a follow up straight to knock her opponent onto the roles as the bell sounds to end the round.
Josephine jogging back to her corner with a smirk on her face, while Sara looks annoyed, she hoped to take the fight to her opponent, but is finding herself being the one hammered back.
Round 2:
Out they come with Sara keeping her guard tight this time, the goal is clearly the same though as she comes straight forwards at her opponent.
Again though she gets beat for hand speed, the younger fighter Josephine snaps a jab to the top of Sara's head, then follows with a left cross that knocks her head to the side.
A follow up left opens a small cut under the eye of Sara, forcing the older fighter behind her guard as she gets driven back onto the ropes.
Josephine digging away to the sides of Sara, ripping groans from the Brits lips as she opens up her guard enough for Skriver to land a right hook that rocks Cox.
A follow up right puts her down to her side! The referee beginning his count as Sara pulls herself up to a sitting position, the blood running down her cheek as she looks up frustrated that she is outclassed.
She shows her toughness by beating the count at 8, the referee checking her over and letting her continue to fight.
But as she tries to fight back, taking several more punches across her face then she is landing, forcing her to cover up and take a beating back onto the ropes.
Her ribs taking the brunt of the assault, forcing her to try to land something to get back at Josephine, landing a right cross and left to start to recover in this fight.
Again though she eats a straight punch, this time to her cut that makes her yelp out in agony, Josephine looking to pile the pressure on and end this, the bell rings to end the round though.
Sara looking rough as she heads to her corner, Tazmin rushing out to help her onto her stool, cleaning her cut up as she tells her "counter her, it's your only real hope babe, I have to be totally honest on that" with Sara herself just nodding as if she already knows that.
Josephine still standing as she awaits the bell, looking like a caged animal as she wants to finish her wounded prey off.
Round 3:
Sara comes out looking to do as her coach says, trying to move her head around and counter Josephine, she manages to land a few counter rights and lefts to show she might have a chance.
That's till Josephine feints with a left; as Sara moves her head back, Josephine lands a right hook that rocks the fellow blonde back several steps.
Josephine keeping on the front foot, pounding two more rights into the side of Sara's head, knocking her gumshield out her mouth and putting Sara down to side in a heap!
The referee begins to count, Sara is slightly stirring but she hasn't the wear with all to get herself up, finding herself counted out!
Winner: Josephine Skriver KO Round 3After:
If Sara was hoping this would be the fight that would get her more action, then that looks to have failed as Josephine beats her without really breaking a sweat.
Josephine herself marches over to Sara, gloating over her "I thought you were the one to beat me bytch! Keep doing what you do best and lay on your back" laughing as she jogs back to her corner to high five Taryn and Eva.
While Tazmin comes into the ring to help Sara up, Sara admitting to Tazmin "this may have been a mistake" Tazmin just nods in seemingly agreement.
Sara gets cleaned up by her corner crew as Josephine heads to the ring centre, getting her hand raised in victory and giving her best bytchy look over at her beaten foe.
Tazmin helps Sara out the ring, the crowd applaud her for trying it seems, she nods but knows deep down she doesn't deserve it, unless she finds her a girl her age and level, this might be the last time she ever steps into the ring.
While Josephine struts around the ring, her arms up in the air as she smiles at the crowd, but questions have to be asked when she will step up in competition, she simply can't expect to stay fighting the bottom level fighters to get to the top.