Post by girlsfriday on Nov 30, 2017 17:17:09 GMT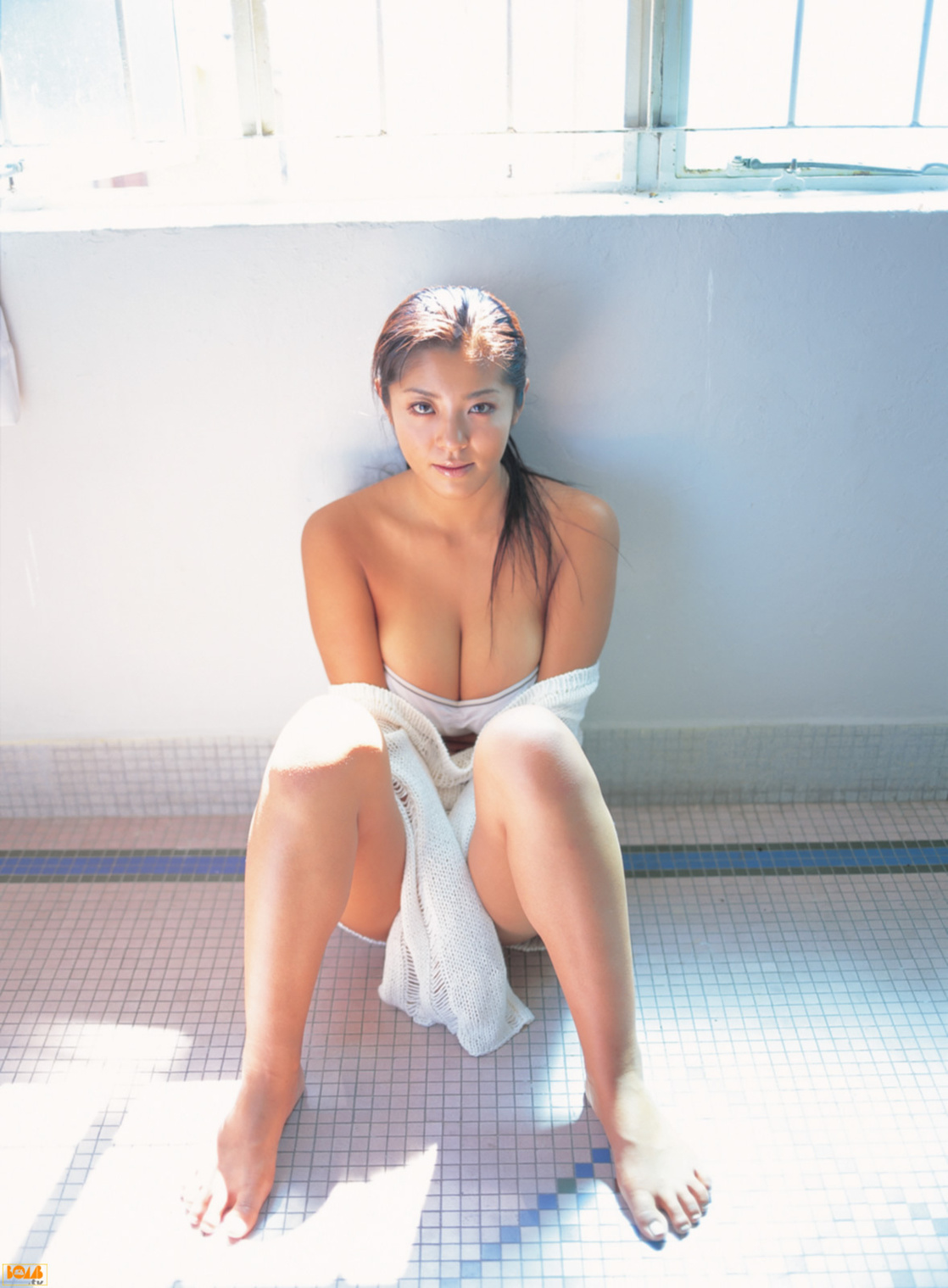 Vs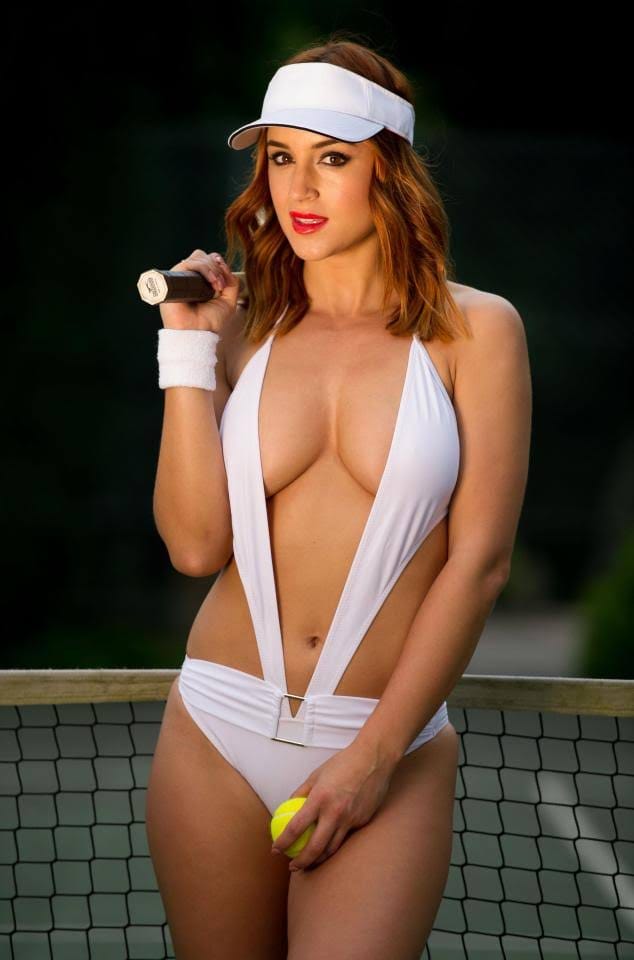 (Written by Girls Friday/Results by Lookout!)(Front Street Japan vs Lookout! Atlantic Boxing)Intro:
The main event of tonights PPV sees the BBU JMD title be defended for the first time in it's history, as Harumi Nemoto challenges the champion Rosie Jones.
Harumi is 37 years old, stands at 5'5, her bra size is 32H and holds a record of 3 wins, all by knockout and 2 defeats.
Rosie is 27 years old, stands at 5'7, her bra size is 30F and holds a record of 14 wins, all by knockout and 5 defeats, she is a former BBU bantamweight champion and is the first ever BBU JMD champion.
Both girls meet for the first time ever at the press conference, going jug to jug as you'd expect to "feel each other out" the girls faces serious as they try to shove each other back as the cameras photo this moment.
Organisers having to get between the girls as they start to show their teeth, both separated and headed to their tables to start their speeches.
Harumi speaking with the help of her manager Hamada as her translator, saying "I was so close to getting that title, how (Emma) Glover beat me I don't know, but that diamond bra will fit my might jugs better then those ballons"
She adds "I just felt those jugs, well my own were supposed too but I honestly thought it was two peas as they are so small" continuing to belittle the champions chest.
Till Rosie fires back "listen Harumi! I won the title because I have the rack to beat, I am younger; looking at your stomach I am by far the fitter"
Harumi standing and spitting out insults in her native tongue, Rosie just shaking her head and telling her "sit down bytch or you'll get a preview of tomorrow" as she gets up ready to battle now.
Security rushing to get between the girls, Hamada herself holds back her fighter, telling her "save that energy for the ring when you take that title" before helping her off the stage and to the back, with Rosie strutting off the opposite side.
Fight night, Harumi is out first with Hamada by her side, she is wearing a white bikini with red gloves, her brunette hair up in a ponytail as she makes her way to the ring.
She looks utterly focused as she marches down to the ring, Hamada is telling her "bring home the title tonight!"
Once she is in the ring, Harumi jogs to her corner, not bothering with the crowd as she just wants the title, warming up for the fight with some shadow boxing.
The crowd erupts though as the popular champion arrives, Rosie wearing the BBU JMD diamond encrusted bra over her gear for tonight it seems as she smiles and blows kisses to the crowd.
Nicole Ritchie acting as her coach rushes over to help take the bra off, holding it up for the fans as Rosie reveals she is wearing a navy blue bikini and matching gloves, her own brunette hair up in a ponytail.
Climbing into the ring, she climbs onto the bottom rope in her corner and waves to the fans, before jumping back down and doing her own warm ups.
Both are brought to the ring centre, the girls going nose to nose and bump mammoth jugs together, their eyes locked in a vicious staredown, showing how important the title is to them.
They are asked to touch gloves, giving each others a swipe as they turn and head to their corners, the referee signalling for the bell to begin 10 rounds of BBU JMD championship action.
Round 1:
"Ding" out come the fighters, testing each others reflexes as Harumi looks the more flat footed of the two; Rosie landing the cleaner punches as the younger fighter uses her longer reach.
Harumi manages to land a right across the jugs of Rosie, causing the Londoner to cover up and step backwards.
But Rosie leans out the way of a follow up left to her jug, firing over the top with two straight punches to the lips of the Japanese model.
The action sees Rosie take the early advantage, her reach allowing her to land her punches through or around the guard of the older fighter.
Harumi can be seen scowling as she lands a few hard shots across the jugs of her opponent, but is getting caught by the faster punches of Jones.
Who is looking to be enjoying the fight already, her smile compared to the stony expression on her opponents face showing the early difference in success.
Harumi's jugs almost having a bullseye on them as the mammoth jugs wobble with each hit, her face looking more angry as seconds go by.
Maybe Rosie takes her eyes off the prize as the round heads to it's conclusion, stepping inside to land an uppercut that tests the strength of Nemoto's bra cups, she leaves herself too open to a right hook on her cheek.
A scream rings out as Harumi sends out a battlecry and drives Rosie back across the ring with piston like punches slamming into the centre of each of Jones jugs.
The bell rings before she can press her onto the ropes, with the smile now gone on Rosie's face, just two angry looking women staring daggers at each other.
The referee having to step between them and order them back to their corners, as this match is quickly becoming personal between these two warriors.
Round 2:
Harumi comes out her corner looking more aggressive, coming right at Rosie; who starts off strongly herself with her punches digging into the face and jugs of the Front Street girl.
Till she gets a right through to land on the cheeks of Rosie, forcing her to trade on the inside; Harumi landing the harder shots, pressing Rosie backwards.
The challenger keeps on the attack, pounding Rosie back behind her guard, keeping in tight as she knows she can not let the flighty younger fighter get moving too far away.
Rosie does manage to land several shots onto the jugs of her opponent to knock some sweat off them, but takes an uppercut to her own left jug and a follow up hook to the side.
The champion groans loudly as she covers up, Hamada shouting in Japanese to her fighter to work the body, Nemoto landing two hooks to either side of Jones body to force another gasp from Rosie.
Who shoves Harumi back a step to create some space, Harumi like a charging bull tries to get back in tight and lash a left cross to the jugs of the Cockney.
That punch misses though, opening her up to a double jab to her nose and a follow up right hook across her face now.
Rosie looking like a hawk judging by her eyes, fully focused on hammering the face of Harumi with another two punches that open up a small cut on the nose of the challenger.
Harumi clinching up with Rosie, grappling her with her raw strength onto a set of ropes and seems to be grinding her jugs into her rival.
She can be seen whispering to Rosie in her native tongue, maybe pointlessly but Rosie seems to understand as Harumi is trying to get into her head with the size of her breasts.
The referee struggles but does break them apart, Rosie taking a right across her left jug, before a left smacks into the centre of her right jug.
The girls trading to the bell with Harumi continuing to land after it rings, Rosie protesting as the referee has to shove the challenger back, warning her to listen to the bell and to keep to the rules.
Harumi bowing to show she's sorry, the girls glaring at each other as they try their best not to rub their jugs, even as a pink hue is forming on them.
In their corners; their coaches tell them they need to keep their heads, both being wiped down as they continue to lock eyes across the ring at each other.
Round 3:
Meeting at the ring centre; the fighters begin trading early at midrange to the others jugs, sweat being knocked off the others jugs into the air as they jiggle with each hit.
Harumi starts to back Rosie up with shots digging just under the jugs of Jones, making the champ grimace as she covers up.
Finding herself under another power drive from the Japanese star, who is really looking to open up on the champion as she pounds her fists into the guard.
But Rosie shows why she is the champ by using her quick footwork to step out the way of an overhand right coming at her head.
Before she comes back with a double jab onto the nose of Harumi, who cries out as the small cut on it starts to grow in size and more blood flows from it.
But as Rosie tries to step forwards, Harumi uses her shoulder to push Jones onto her heels, before lashing two rights across the face of the Lookout! Fighter.
Who doesn't look happy about that, she can only cover up though as Harumi regains control of the action, digging away to the champs abs to cause her to groan.
Rosie though nearly catches Harumi with an uppercut, Nemoto's expression shows how closed it was to landing as she backs up a few steps.
This time it's Rosie on the attack as she slams a right to the top of her opponent's head and lands two cross punches across the jugs of Harumi just as the bell rings to end the round.
The referee makes sure to get between the fighters, ordering them back to their corners with real authority, both taking notice as they jog back to their corners, but they continue this staredown between rounds continues across the ring.
The Front Street Japan corner still don't look particularly excited by the way the fight is going, Hamada continuing to drill her fighter on what mistakes she is making, though she should be ahead on the scorecards.
While in the other corner, Rosie looks annoyed; telling Nicole "the bytch is cheating like f***, I'm going to make her wish she never accepted this shot at my title"
Round 4:
Harumi looking to keep the momentum going her way, forcing Rosie into a tight exchange early in the round, head down as she works the champions body.
But Rosie opens up a little space with her left shoulder, slamming two punches under each of Harumi's jugs to send them wobbling up and down.
Both fighters looking to have success, Rosie landing on the outside with hard hooks slamming into the sides of her opponent's breast.
Before Harumi manages to charge up the centre, banging away to the undersides of Rosie's jugs to pay her back for the punishment she took.
Soon both girls tops prove to be ineffective as a jug pops free and the referee once there's a break in the action tells the fighters to get to their corners for costume repairs.
The fighters faces becoming masks of rage as they scowl across the ring at each other, Harumi bangs her gloves together as the girls are told to fight on.
The fighters fall in tight once more, the action becoming scruffy as they are in too close to really pull back on their punches, just clipping each other with harsh looking punches aimed at the cups of their bra's.
It's Rosie who nudges Harumi back with her left, stealing a page from her opponents book and lighting up her face with a right cross, followed swiftly by two left crosses.
Harumi stumbles back a step, but grabs Rosie into a clinch and trips the champ up to shove her onto her backside, the referee quick to nudge Nemoto back and give her a final warning.
Rosie shakes her head as she shoves herself back to her feet, getting right into the face of Harumi as the girls slug it out in tight.
The bell rings to end the round with both women shoving the other, trading insults as they look ready to toss their gloves off.
Their coaches rush out to stop anything happening, herding their fighters to their corners, both fighters needing ice packs on their jugs to try to numb the pain they are suffering, pundits sure both are up a cup size due to swelling in this very physical contest.
Round 5:
Again the girls come out looking to get stuck into each other, nearly butting heads as they slam away to the others bodies.
Harumi starts to press Rosie back as she nudges her back with her left across the jugs of the Brit, before landing an overhand right to knock Rosie back a step.
The champion covering up and retreating as the challenger hunts her down, Harumi swinging her punches into the sides of Rosie's body.
Rosie is wincing as each punch hits, but she fires back as lands her punches dig into the bloody nose of Harumi, who yelps out as her head gets snapped back.
The champion starting to back up Harumi now, slamming punches into the fronts of her opponent's jugs to cause Nemoto to look hurt.
Harumi tries to shove Rosie again, but younger fighter isn't going to allow her to do that again, instead stepping back and landing a straight to the bloody nose of Nemoto.
Who lands a straight to the left jug of Rosie, but the champion is seeing red; her anger fuelling her to keep hammering Harumi's face and jugs to back her up towards the ropes.
Harumi covering up as she looks in a bad spot, Rosie banging away at her gloves, looking to badly hurt the challenger.
A right finds it's way around the guard of Harumi to the side of her jug, before a left digs it's way through her gloves to that nose once more.
The bell rings before Rosie can finish the job, the champion getting a good look at the bloodied Harumi, ignoring her own pain for the moment to stand with her hands on her hips, showing she isn't hurting; even though she is feeling sore all over.
They get back to their corners soon enough, Hamada working hard to get Harumi back in shape, the once stoic Nemoto now showing how much pain she is in by her expression, eyes shut; looking like she's fighting back tears.
Round 6:
Harumi is up and trying to fight, the girls start off in tight but as Rosie gets her punches to land into the jugs of her opponent, it forces Harumi onto her heels.
The champion lands an uppercut to the left jug of Harumi, knocking it out of her cup! BEFORE THE REFEREE CAN STEP IN; ROSIE LANDS ANOTHER TWO HOOKS ON THE EXPOSED JUG TO FORCE HARUMI ONTO HER KNEES!
The crowd look stunned as Harumi cradles her jugs, she is shedding tears as she is in too much pain to get up, the referee reaches the count of 10 without Nemoto trying to get back to her feet.
Winner and still the BBU JMD champion Rosie Jones KO Round 6After:
Rosie keeps the title after a very hard fought war, she cradles her own jugs as she leans on the ropes in the neutral corner.
While Hamada climbs into the ring to drag Harumi up to her feet, she can be heard berating the beaten fighter for showing weakness.
Harumi wipes the tears from her eyes and nods at her coach, before staring hatefully at Rosie, who is staring back at her with venom in those eyes.
The Asian fighters eyes go wide as Rosie storms over to her, Hamada leaving her to the champion; who grabs Harumi by her jugs, squeezing them with rage filled eyes.
Dragging Harumi to the ring centre by her tits, Nemoto can't help but beg in Japanese, tears streaming down her face as her breasts; which Rosie can just about get a good grip on due to the size.
Kicking the knees out from Harumi to force her to her knees; Rosie telling her "I don't like to get this physical, but when you think it's OK to turn our fight into a wrestling match, then expect payback"
Harumi continues to beg, but finds herself shoved to her back and mounted by Rosie, who takes her own bra off, telling the referee "would you please put my title on"
The referee looking keen as he puts the diamond encrusted bra on Rosie, who flexes her arms and does her best not to show the pain she is in.
Harumi staring up; knowing that this is all to get into her head, she tries to steel herself but she can't stop feeling sorry for herself as Rosie gives her a final slap, before telling the ringside medics "get her out of here!"
Rosie strutting around the ring with her arms above her head, while Harumi is helped out of the ring to the back, it will be interesting to see the reception she gets from her stable after not bringing the title home.
While Rosie is happy to leave the ring to go ice her jugs, she knows she has been in a war, Nicole telling her how proud she is as smartly the manager doesn't touch her fighter.
Who will be the next challenger though to the title as the number of fighters lining up to try to take the title from Jones?