Post by girlsfriday on Nov 30, 2017 17:36:04 GMT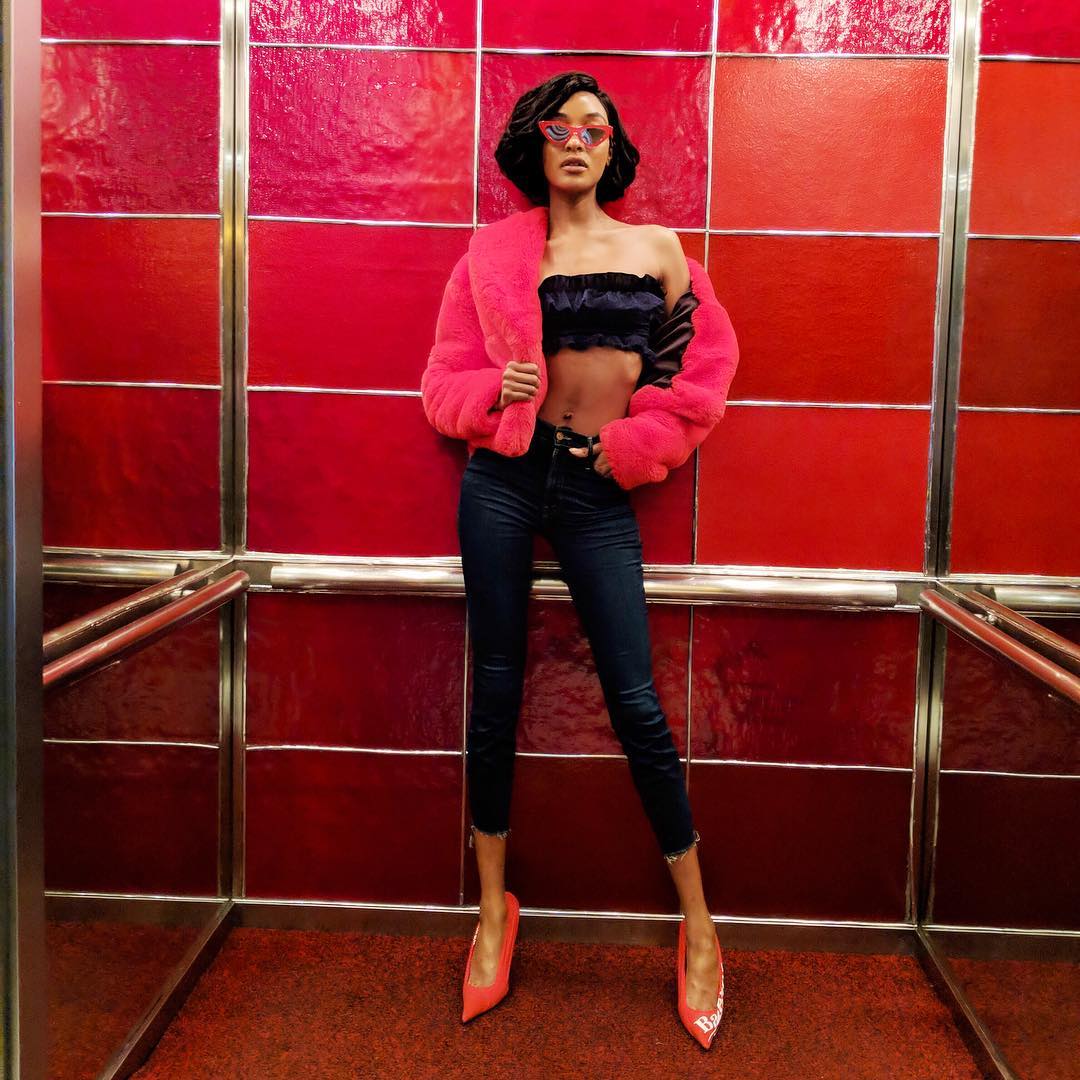 Vs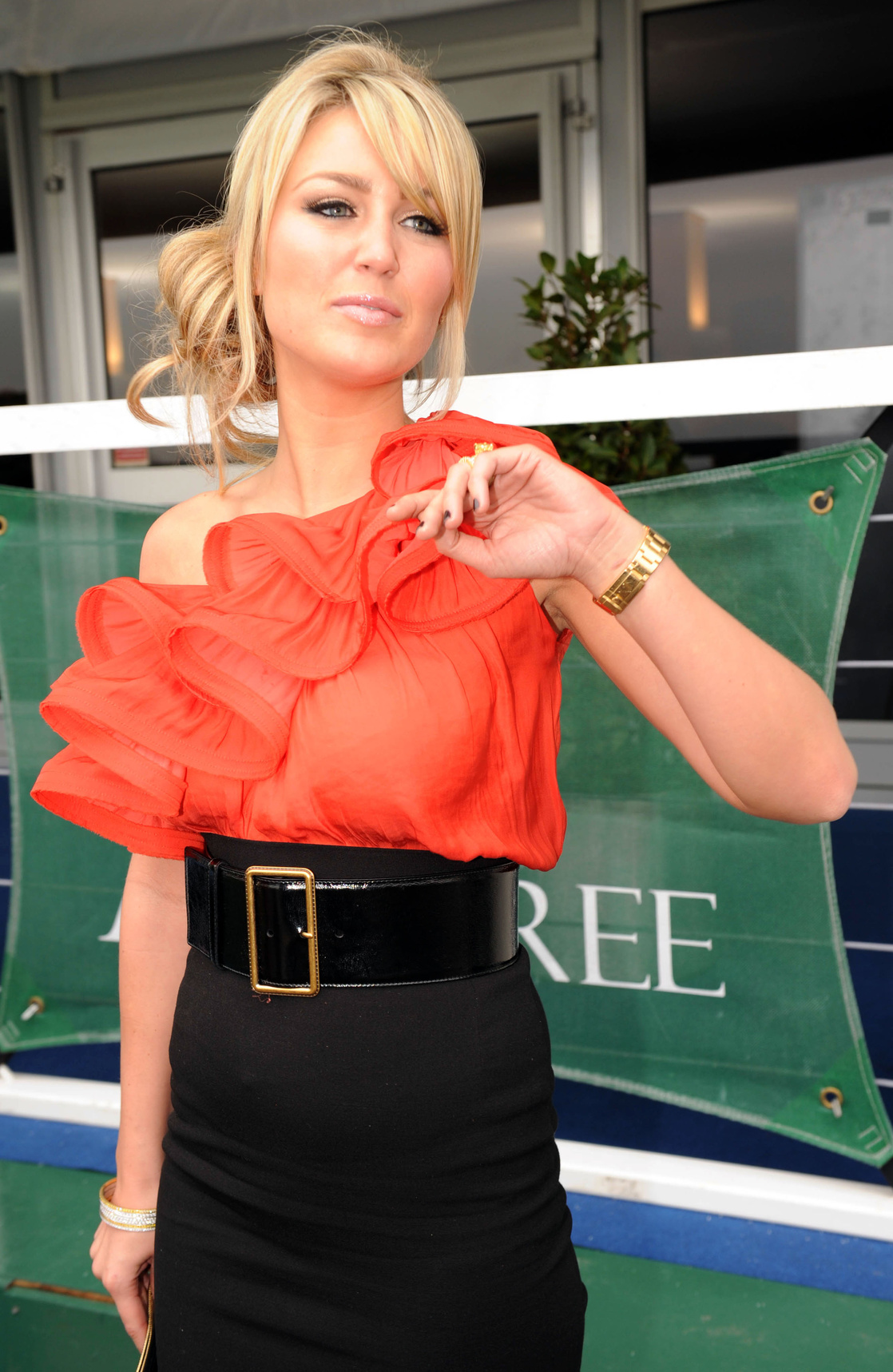 (Written by Girls Friday/results by Vassago)(Beever's Babe's vs Lioness Club)Intro:
The first semi final bout in the BBU welterweight title tournament sees Jourdan Dunn versus Alex Gerrard for the right to fight for the title.
Jourdan is 27 years old, she stands at 6'1 and holds an unbeaten record of 5 wins, all by knockout, she defeated Sabrina Washington and Catherine Tyldesley to advance to this stage.
Alex is 35 years old, stands at 5'9 and holds a record of 12 wins, 10 by knockout, 10 defeats and 1 draw.
To advance to this stage, she had to beat Elena Santarelli and Jameela Jamil.
The fact both are from two of the founding stables of the BBU in the Beever's Babes and Lioness Club adds intrigue to the contest, both stables have had a long history of rivalry, so how will that filter down to these two?
Well as they meet face to face at the press event, they square right up to each other and start trading insults, Alex calling her opponent "a tall glass of crap" while Jourdan fires back "f*** you old timer"
Their managers have to intervene to separate them, giving each other a wily smile as herd their girls to their tables, photographers looking happy to catch the scenes.
Jourdan giving the chance to speak first "beating Catherine Tyldesley was heavenly, beating this has been will be for fun as I head towards the title fight"
She adds "the fact is I want Joan Smalls to win the other semi final, we made the pact before the tournament properly begun that we'd fight in the final and I keep my promises" smiling as she puts her thumbs up to the journalists.
While Alex just shakes her head and replies "look kid, this is the big leagues now, you've beaten the bums of the division, now you've got the real deal; so you'll learn respect soon"
She continues by saying "the other thing she needs to remember is that I am from a stable of winners, her bunch have always been in the Lionesses shadow and when we roar, you go hide little mouse"
Jourdan just smirking and shaking her head, her reply is a simple middle finger that almost ignites matters, Mr V having to hold back Alex as Victoria Beckham pulls her fighter off the stage.
Fight night, out comes Jourdan with her coach Denise Lewis by her side, she smiles as she heads to the ring, though she hasn't the crowd support she'd normally have.
This fight taking place in Cardiff means a lot of Merseyside people have come to support Alex against Jourdan, the youngster not letting it get to her by the looks of it though as she struts down the aisle to the ring.
After climbing into the ring and heading to her corner, Denise takes off her long black coat to reveal her fighting attire, Jourdan wearing a black sports bra, black trunks with "Dunn" in gold letters on her waistband and black gloves and shoes, her long black hair is braided.
While Alex comes out with Mel B by her side, Alex getting a loud roar as she comes out wearing a Liverpool shirt with Gerrard and her husbands famous number 8 on the back.
Marching down to the ring, she has her arms up in the air as she loves the response she's getting, her eyes soon enough lock onto her opponent as she heads up the steps to the ring.
Mel helps her take off the shirt to reveal a red sports bra, red trunks with a Liverpool badge on the right leg, 8 on the left, red gloves and shoes and her blonde hair is up in a ponytail.
Both fighters are soon brought to the ring centre, with the referee telling them "keep this clean ladies" he especially seems to be looking at Dunn; whose last fight was chaotic.
The fighters themselves just stare hatefully at each other, asked to touch gloves; they swipe them together as they just want to get back to their corners to start this, the referee rings the bell to start 10 rounds of welterweight action.
Round 1:
The girls come out with different looks understandably; Alex needing to be reserved early, keeping her guard tight as Jourdan uses her reach to her advantage.
The taller fighter moving around side to side with her punches digging into the gloves of Gerrard, forcing her to change up her targets early to land some meaningful punches.
Alex manages to give a warning shot to Jourdan, a right lands to the ribs of her opponent, just missing with a follow up left though.
The Beever's Babe finds a gap to exploit in her opponent's guard, a double jab snaps through to the face of Alex, before she lands a stiff right cross to the side of her head.
Alex just cannot find an answer early on as Jourdan dances around her with those long range strikes cracking the guard of the Merseyside babe nearly back into her face.
The Lioness fighter missing with a right as she tries to get into the round, instead taking a straight to the top of her head, followed by two quick cross punches to turn Gerrard's head.
Before she powers forwards with several more punches landing off the face of Alex to knock her towards the ropes, the veteran needs to cover up and accept the punishment on her gloves as the round comes to an end soon enough.
Alex looks OK, not getting too worked up as she sits on her stool, surprisingly to pundits even the woman famously known as "scary" to her friends Mel B looks calm.
Clearly knowing that it was going to be hard to get off to a good start against someone as physically impressive as Dunn.
Who simply sits on her seat with a smile as Denise wipes a little sweat off her head, Jourdan doesn't look like she has hardly had to done anything in that first round.
Round 2:
Jourdan starts the round off with that simple jab, continuing to sit comfortably on the back foot and work around Alex.
But maybe she is overconfident as Alex times an attack, quickly ducking under a straight and stepping inside to land an overhand right to the cheek of Jourdan.
Suddenly Alex is like a pitbull as she sticks in tight to Jourdan, hammering her body as the bigger fighter groans out in pain.
Driven towards the ropes, Jourdan looks worried as she covers up; Alex slamming her punches to the sides of her opponent, looking to be enjoying the gasps coming from her title rival.
But Jourdan clinches up and shows her raw power to grapple Alex around to the ropes, with both wrestling on them, the referee struggling to pry the girls apart as they snarl at each other.
Once apart, Jourdan looks to try to be more proactive, getting at Alex in more mid range, but that gives Alex a chance to get at her.
The girls trading in midrange battles, till Alex surprises Jourdan by slipping under a left cross to land a right near the armpit of Dunn.
That hurts like hell as Jourdan screws her face up and covers up as Alex now backs her up around the ring, only her footwork it seems stopping her getting pinned into a corner or the ropes.
The bell rings to end the round with Jourdan looking ready to flip her lit, Denise telling her "keep your head! See what happens when you allow yourself to relax? You need to go out and do what you do best!"
While Alex allows herself a grin in her corner, nodding at Mel as they try to work out how to proceed now, knowing that they need Jourdan to make mistakes for Alex to do some real damage.
Round 3:
Out come both fighters towards the ring centre, they start off trading jabs as Alex aims more for the chin of Jourdan, hoping to force her guard up so she can target the body.
But it led to her missing with a left to the body, with Jourdan quickly stepping back and landing to the top of the blondes head to snap it back.
The youngster happy to take a few glancing blows to her body as she seems to have realised she needs to be fully focused to win this.
A stiff straight to the lips of Alex has her crying out in pain, Jourdan continues to move around her, slamming punches to the sides of Gerrard's head.
That forces Alex to have to cover up; her face starting to show some frustration as she hasn't gotten what she wanted, an unfocused Dunn.
Who digs a right into the abs of Gerrard, then two cross punches around the guard of the Scouser to really knock her back a few steps.
But as Jourdan looks to power on, Alex manages to get under a left cross and lands several punches to the abs of the bigger fighter to get some cries of pain out of her.
That is short lived as Jourdan shoves her back and angrily steps in to land a three punch combo across the face of her opponent to knock sweat into the air.
It's not long till the bell rings as Alex looks stunned, shaking her head as her and Mel B start to look a little worried, in the other corner high fives being traded as Jourdan looks to be back in her relaxed state.
The girls eyes lock across the ring, Alex fuming as she wants to smash the smug look off the youngsters face.
Round 4:
Again the fighters start off evenly at midrange, Jourdan can be heard begging Alex to hit her harder, using the Lioness game plan back at them by trying to get under the skin of her fellow model.
Who tries to step in to work on the inside, but gets caught coming in with a right cross that lands just behind the ear of Gerrard, knocking her to the side a few steps.
Alex tries to regroup but her guard is too left open as Jourdan spikes her on her nose with a straight punch that starts the floodgates, blood trickling from the nose of the older fighter.
That makes Gerrard cover up and retreat, her face shows she is hurting as Jourdan gives chase, taking long range punches off her guard.
Two straight punches land to the top of her head to open the guard up enough to land two more punches to that bloody nose.
Alex needing to clinch up to get a moment to get her head sorted, Jourdan though wisely pressing her onto the nearest set of ropes, leaning on her to sap her energy in one of the oldest sneaky tactics in boxing.
The referee breaks the fighters apart, with Alex continuing to retreat, moving her head to dodge punches with real power behind them.
Jourdan starts to laugh as she puts her arms behind her back and taunts Alex to come fight, before getting her stance back to normal as Alex looks like she wants to take her up on that offer.
The veteran tries to get some offence in, but she keeps getting clipped across her face and retreats back to defending as tightly as she can.
Jourdan just pushes her around the ring, the bell rings to end the round with Dunn just looking so dominant once again.
Alex looks a shell as she sits on her stool, Mel having to shout "suck it up! This is about getting the title! Go out and shout that little c*** what us Lionesses do to people like her!"
Round 5:
Alex looks to be trying to "suck it up" her nose patched up somewhat and she gets right at Jourdan from the bell, the youngster looking happy to fight in close.
The veteran lands an overhand right to shove Jourdan onto her heels, Mel can be seen shouting "yes!" In the corner as Denise stares daggers at her across the ring.
Alex tries to keep the pressure on by just throwing punch after punch at Jourdan, hitting her forearms or gloves as Dunn is now retreating.
The younger fighter doesn't look worried though, her guard taking the majority of the punches on it, while her long legs are working to try and create space to work in.
But Alex uses her left into the gut of Jourdan to shove her into a corner, the blonde throwing punches into the body of Dunn, her head down as she does everything she can to pin her.
Soon though Jourdan clinches up with Alex, forcing the referee to step in to pry the girls apart, with Jourdan looking like steam should be coming out her nostrils as she doesn't appreciate being shoved.
As Alec tries to keep the pressure on, she misses with a right and eats a left over the top onto her nose to make her cry out in pain.
Then an uppercut wobbles the legs of the blonde, JOURDAN POUNDS THE FACE OF ALEX WITH A FOUR OUNCH FLURRY AND THE FIFTH; ANOTHER UPPERCUT PUTS ALEX TO HER BACK!
Alex can be heard groaning but her eyes are shut with the referee is counting her out, soon enough he waves the fight off as she won't be beating the count anytime soon.
Winner: Jourdan Dunn KO Round 5After:
Another impressive win for Jourdan! She is making her favourite tag before the tournament look perfect justified as she is now one win away from becoming the BBU welterweight champion.
For the moment though she only has eyes for Alex as she storms over to stand over her and shouts "this is my ring bytch!"
Posing over Alex to a loud roar from her supporters, Jourdan looks almost like she could fight the tournament final right away.
One person clearly not happy with her right now though is Mel B, who storms over to push Jourdan away, screaming at her "just go f*** yourself you c***!"
With the Beever's coach Denise getting right into her rival coaches face, the girls bumping bodies and exchanging points of view as they defend their fighters.
Jourdan doesn't help matters though, charging over to push Mel and tell her "go screw yourself Mel! Nobody wants you around here!"
With Mel shoving Jourdan back, Denise slaps Mel and suddenly the two coaches are at each other, punching hair and throwing slaps at bodies and faces.
Security rushing in to pull them apart, with Mel offering to step aside with Denise to settle this, we don't hear the reply as security ushers Denise and Jourdan out the ring.
As this is all going on; the ringside doctor has woken Alex up, who stares shocked at the incident in front of her, her nose has been patched up to stop it bleeding.
Mel after seeing the Beever's girls head up the ramp seems to just remember that her fighter is down, rushing to apologize to Alex and tell her that they will get back at Jourdan when she is healed up.
All the pundits at ringside agree on one thing, the bad blood between these two stables will probably never disappear.
Now though Jourdan will be focused on fighting the winner of Joan Smalls and Jaye Jacobs, the BBU welterweight title so close to finding a new owner.