Post by Vassago on Dec 26, 2017 18:04:52 GMT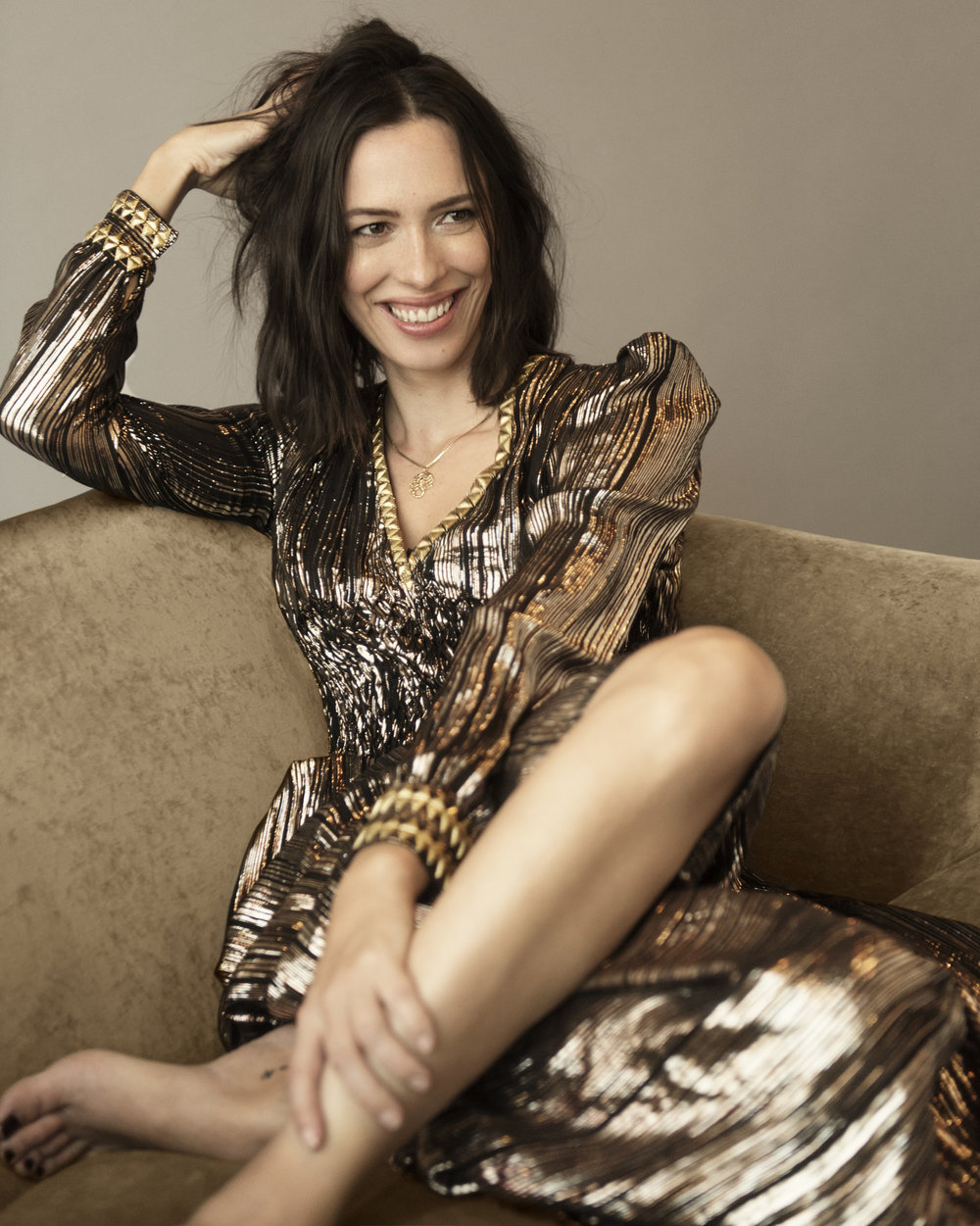 Vs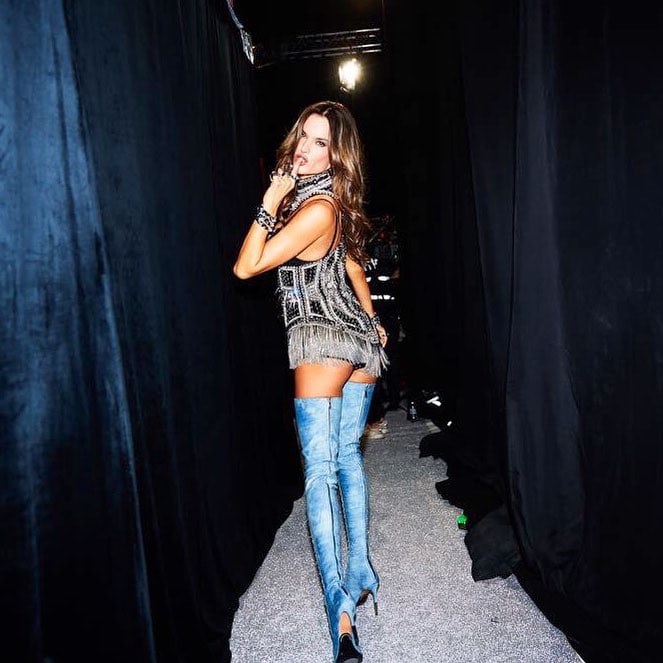 (Written by Girls Friday/Results by Lookout!)(Lookout Atlantic vs Girls Friday)Intro:
Next up is the BBU lightweight title fight, Rebecca Hall looking to
take the title for the first time off of the champion Alessandra
Ambrosio.
The challenger Rebecca is 35 years old, stands at 5'9 and holds a
record of 5 wins, 4 by knockout and 2 defeats.
While Alessandra is 36 years old, stands at 5'9 1/2, her own record is
19 wins, all by knockout and 4 defeats, this is the second defence of
her first run as champion.
As the fighters went face to face for photos, their eyes locked in an
intense staredown as Alessandra holds the title up in her right hand.
But before they head to their tables, they smile at each other to show
they are not exactly enemies at the moment.
Sitting down; Rebecca speaks first "I am honoured to be in this title
fight, I mean I have worked hard for the past 5 years for moments like
this"
Smiling as she adds "I know Alessandra has earned the title with some
truly amazing fights, but I have those on my record too, so I am not
overawed by the magnitude of this fight, I know I can win this"
Alessandra nods before replying "I agree that Rebecca won't be
overawed, she has fought women like Emily Blunt and both my
stablemates Michelle Ryan and Kendall Jenner, so this won't
technically be a step up"
She adds "but once I start smacking her with bombs, the question
becomes simply can she stay standing or be added to my list of
knockouts?"
The girls look at each other with looks that say we'll see soon
enough, before they get out their seats and head off the stage to
prepare for the fight.
Fight night, Rebecca is out first with her coach and manager Nicole
Ritchie, the challenger is wearing a navy blue sports bra, matching
trunks, shoes and gloves, while her brunette hair is up in a ponytail.
She waves to the fans; looking as excited as she ever has for a fight
knowing the riches for winning are so big for her, before she steps
into the ring.
Rebecca jogging to her corner, smiling as she shadow boxes; getting
told off Nicole "we have worked hard for this, go out and show the
world who you are in this ring!"
Now out comes the champion, Alessandra is wearing a feathery yellow
dress as she gives the crowd a quick samba dance, before two guys tear
it off to reveal she is wearing a yellow sports bra, matching shorts,
shoes and gloves, while her own brunette hair is braided.
Alessandra struts down the aisle with her coach Taryn Terrell holding
up the title, while cutwoman Eva Carneiro walks behind her, all three
smiling warmly to the fans who roar them on.
Soon enough she is in the ring, bowing to each side of the ring,
before jogging to her corner to go through her routine warm up.
Both fighters are brought to the ring centre as the referee gets a
hold of the big gold belt, showing both fighters the prize, as they
look over it before almost angrily looking at each other.
Asked to touch gloves; they touch them up respectively, before jogging
back to their corners, ready to start 10 rounds of BBU lightweight
title action.
Round 1:
"Ding" out come the fighters, Rebecca looking to dance around
Alessandra, out box the puncher is clearly the plan as she works
behind a piston like left jab.
Rebecca starting off the quicker as Alessandra is looking to take her
head off early, the Brazilian is too open though, finding herself
taking being jabbed too many times to the face.
Realising she won't end this as fast as she hoped, Alessandra changes
things up, allowing her opponent to land off the guard, stalking
forwards behind it.
Before Ambrosio parries a straight punch and steps in to land a left
hook across the challenges face, building off it with a straight to
the top of Halls head to force her to retreat.
The champion staying in midrange, keeping her left banging into the
gloves of Hall, before stepping in to land two hooks to the body of
her felloe brunette.
But she leaves herself open up top for Rebecca to land a right cross
and just miss with an uppercut to open up space between the fighters.
The fighters circle and trade a midrange, both score with some good
hits through the others guards as the range is very similar between
these two.
Alessandra though feints with a jab and steps in to snap a right into
the body of her challenger, keeping in close to drive Rebecca back
towards the ropes.
The bell rings before Alessandra can do much more, she looks content
with her work, though her coach Taryn doesn't look too pleased at her
fighter.
While Rebecca looks cool and calm as she sits down, Nicole telling her
"keep the work rate up, tire her out and the title will be yours"
Round 2:
Rebecca not changing much up, looking to counter as Alessandra comes
on the hunt, keeping her guard tight as the champion lands her punches
off the gloves and forearms of her challenger.
The actress slips under a straight to dig two rights to the body of
Alessandra, before getting out the way of a left cross from the model.
Rebecca starting to control Alessandra with her movement making the
Brazilian miss, then she keeps hitting with pinpoint like accuracy to
the body.
A straight knocks Alessandra's head back, as suddenly the champion is
forced behind her guard, Rebecca working to crack it open as she
suddenly gets aggressive.
But maybe it was a trap as Alessandra comes to life, happy to stand
toe to toe with Rebecca, who doesn't look too happy to be doing this.
The challenger stepping back and needing to land a double jab to the
face of Alessandra to create some separation.
Alessandra though doesn't allow her opponent to get far, forcing
Rebecca to have to trade to try to keep the champ back.
The bell rings with Alessandra looking frustrated, Rebecca looking
good that round and she knows it, Eva washing her face down as she
sees the marks starting to form on her face.
In the Lookout corner, Rebecca keeps her expression serious, she knows
that it isn't going to be a walk over to get the title.
Round 3:
Both fighters circle each other, trading over the others guards, till
Alessandra steps inside to bang away to the body of Rebecca.
The champion trying to drive Rebecca to the ropes, but after snapping
a straight to the face of Alessandra, the English fighter retreats
into space.
Going back to countering Alessandra, Rebecca looks comfortable moving
around up on her toes, making herself an awkward target.
Her punches soon have the nose of Ambrosio trickling blood, the champ
covering up more as she continues to take shots to her body as Rebecca
tries to open the guard up.
Rebecca soon starts to throw uppercuts at the face of Alessandra, who
leans out the way and continues to move off the backfoot.
Alessandra now slips under a straight, coming back with an overhand
right that pushes Hall onto her heels, with the Brazilian getting on
the attack.
Both fighters trading on the inside as Alessandra forces the issue,
the crowd roaring the girls on as the sweat flies off the girls.
Rebecca digging a straight into the bloody nose, Alessandra yelping
and covering up as the beautiful Brit presses her back onto the ropes.
Till the bell rings; when Rebecca jogs back to her corner, Alessandra
heads to her corner with a glare on her face.
Taryn yells at her fighter "come on! You are kidding me right! She
isn't in your class and we both know it, so get your ass out there and
pound that bytch into dust!"
Rebecca hearing this, looks ready to go over and beat up Taryn, Nicole
calming her down, reminding her that the title is the important thing
tonight.
Round 4:
Again Rebecca looks to take early control of the round, targeting that
nose of Alessandra to do so, the champion forced to tighten her guard
up.
Leading to Alessandra being forced around the ring, as Rebecca digs
away at her head, hitting mostly gloves and forearms.
But Alessandra awaits her chance, knocking aside a right towards her
face to get inside to tear away at Rebecca, who willingly fights back
in tight.
Back and forth go the fighters as Rebecca may have worn down her
opponent enough to win these exchanges, a shot to the nose of
Alessandra looks to prove that.
Alessandra covering up as Rebecca looks to take the fight to the
champ, sending a flurry towards the head of Ambrosio; who is
retreating quickly into space.
Once Alessandra's back hits the ropes though, her Latin temper seems
to explode as she comes right at Hall, leading to the two going at it
in the ring centre in a slugfest.
Alessandra surprises Rebecca by coming under a right hook to land an
overhand right; before she stays in tight to just hammer Rebecca to
the body.
The challenger for the first real time this fight looks worried as she
covers up, while her opponent continues to try to clobber her around
her guard.
Now it's Rebecca's back against the ropes, Alessandra digging her
punches into the ribs of Rebecca, who fights back up top.
She is able to get herself off the ropes with a hard left and right
cross combo, before she comes forwards and the round ends with both
girls just going for each other in the ring centre.
They just about stop as the bell rings, sweat running down their faces
as their eyes are locked in an angry staredown, the title is starting
to make this a personal affair.
Soon though the fighters head to their corners, blood continues to run
down Alessandra's nose, but that isn't deterring her from wanting at
Rebecca.
Who is getting told off Nicole "keep to your fight, you are letting
her drag you into a street fight, she is showing the world she is a
dumb Hummer, while you are a Ferrari babe, move like one OK?"
Round 5:
Rebecca looks to take the advice of Nicole, trying to stick to her
movement; wear down Alessandra as the plan said.
The problem she has is Alessandra is in the mood to rip her head off,
the Model is keeping in tight; forcing the fighters to trade with more
venom behind their punches.
Rebecca coolly lands a jab and straight to the face of Alessandra, she
gets caught trying to push forwards with a right cross as Nicole looks
upset in the Lookout corner.
She can see that Rebecca is being dragged back into the style of fight
Alessandra wants, making Hall lose sight of what she should be doing.
That leads to a mistake by the challenger; who misses with a left
cross as Alessandra leans out the way, before countering with a stiff
straight to the left eye of Hall.
Who wipes a tear away with her glove, while Alessandra goes back to
ripping away at her defences, slugging her to the body before going
back up top.
Rebecca looks stunned by the raw aggression of Alessandra; who is
showing her gumshield as she looks like a rabid wolf after eating it's
prey.
The Brit looks to counter like before, her punches though are wide of
the target as Alessandra moves her head more, before landing again to
that left eye of Rebecca once more.
Soon after the barrage from Alessandra, Rebecca finds her way into a
corner, Ambrosio looking to finish her now just pounds away to the
body and ribs.
But Rebecca manages to pull Alessandra into a clinch, with both
fighters trying to shove each other around before they are broken up.
The challenger getting a few punches through to the face of
Alessandra, looking to score something big this round.
The bell rings to end the round though, Rebecca looking over at
Nicole, who wipes the sweat off her and goes to work to reduce some
swelling from the left eye of her fighter.
Alessandra still has that killer look in her eyes, after her early
performance in the fight; she is badly after this win to keep the
title and to prove she deserves recognition as a top fighter in the
world.
Round 6:
Both fighters circle early on trading single punches, Alessandra
looking to get at that reddening eye of Rebecca, while the Brit looks
to get at her bloody nose.
Rebecca manages to slip inside to land a right to the lips of
Alessandra, driving her back a step as she snaps two more right
punches into the face of the model.
The champion finding herself being driven towards the ropes, needing
to nudge Rebecca back with her left to get into space to reset
herself.
Rebecca trying to stay in close, but gets clipped across her lips with
a right as Alessandra looks to get back at her challenger.
The girls separate for a moment, before Rebecca again looks to score
with a stiff straight, Alessandra though catches her with an uppercut
that knocks her head back.
The champ goes on the hunt as she lands another right and left cross
to shake up Rebecca, whose being driven onto the ropes.
ALESSANDRA LEANS OUT THE WAY OF A DESPERATE RIGHT, SNAPPING A JAB
STRAIGHT INTO THE FACE OF REBECCA, BEFORE A RIGHT HOOK CRACKS HER
ACROSS THE CHIN, DOWN THE ROPES SLIDES HALL TO HER BACK!
The champ jogs to a neutral corner as the count begins
1....2....3....4.. Rebecca stirs as she tries to turn 5...6... She
looks to grab the ropes 7... But she misses and just lays face down,
8...9...10... Knowing the fight is over!
Winner and still BBU lightweight champion Alessandra Ambrosio KO Round 6After:
Alessandra banging her chest with her right fist, shouting at the top
of her lungs "come on!" Excited that she keeps the belt.
While Rebecca needs help up from Nicole to stand up, taken over to her
stool so she can be help to fully awaken from her daze.
Both girls get cleaned up, with Alessandra grinning like a Cheshire
cat, chatting away to her corner team as the other corner is silent.
Soon they are brought to the ring centre, with Alessandra seeing her
opponent looking down, quickly heading pass the referee to tell her
"don't look so down darling; you gave me a hell of a lot of trouble
early on"
Rebecca nods but replies "I know, it wasn't enough though, if I knew
what went wrong, well I'd like to think I'd be holding the belt"
Which gets a smile from Alessandra, who says "you'll be a champion
someday, just don't beat yourself up over tonight OK?" Making Rebecca
smile, not a big one; but enough to show she is thankful over the kind
words.
Alessandra then gets her hand raised, Rebecca accepting the defeat
graciously as she applauds the champion.
Rebecca with help from her coach leaves the ring to loud applause;
Nicole telling her "you did a great job in the ring, you will be back
in the title hunt soon"
While in the ring; Alessandra holds up the title belt, getting her
name chanted from her fans, she smiles warmly to the fans and shouts
"thank you!"
Before she leaves the ring, title on her shoulder as the list of
contenders mounts up for the Brazilian superstar, who is next up to
take her on will be up for debate over the next few weeks, maybe
someone will jump out the pack soon.
For now Alessandra will most likely be heading to a club to celebrate
tonight, celebrating the holidays with her stable before planning for
next year.