Post by Vassago on Dec 26, 2017 18:08:47 GMT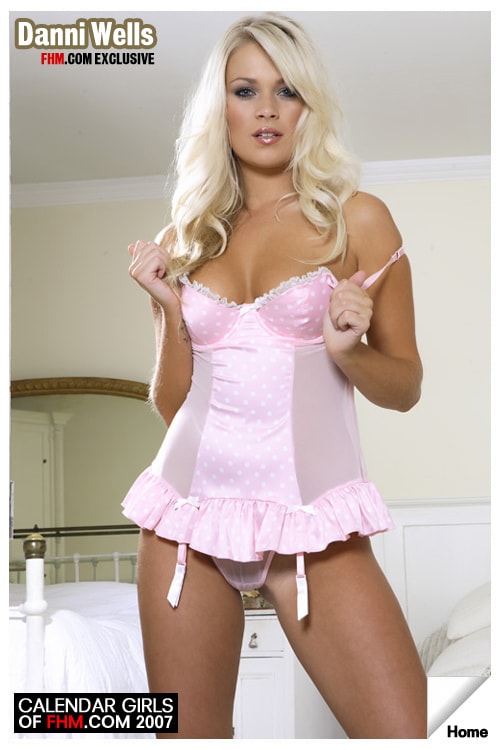 Vs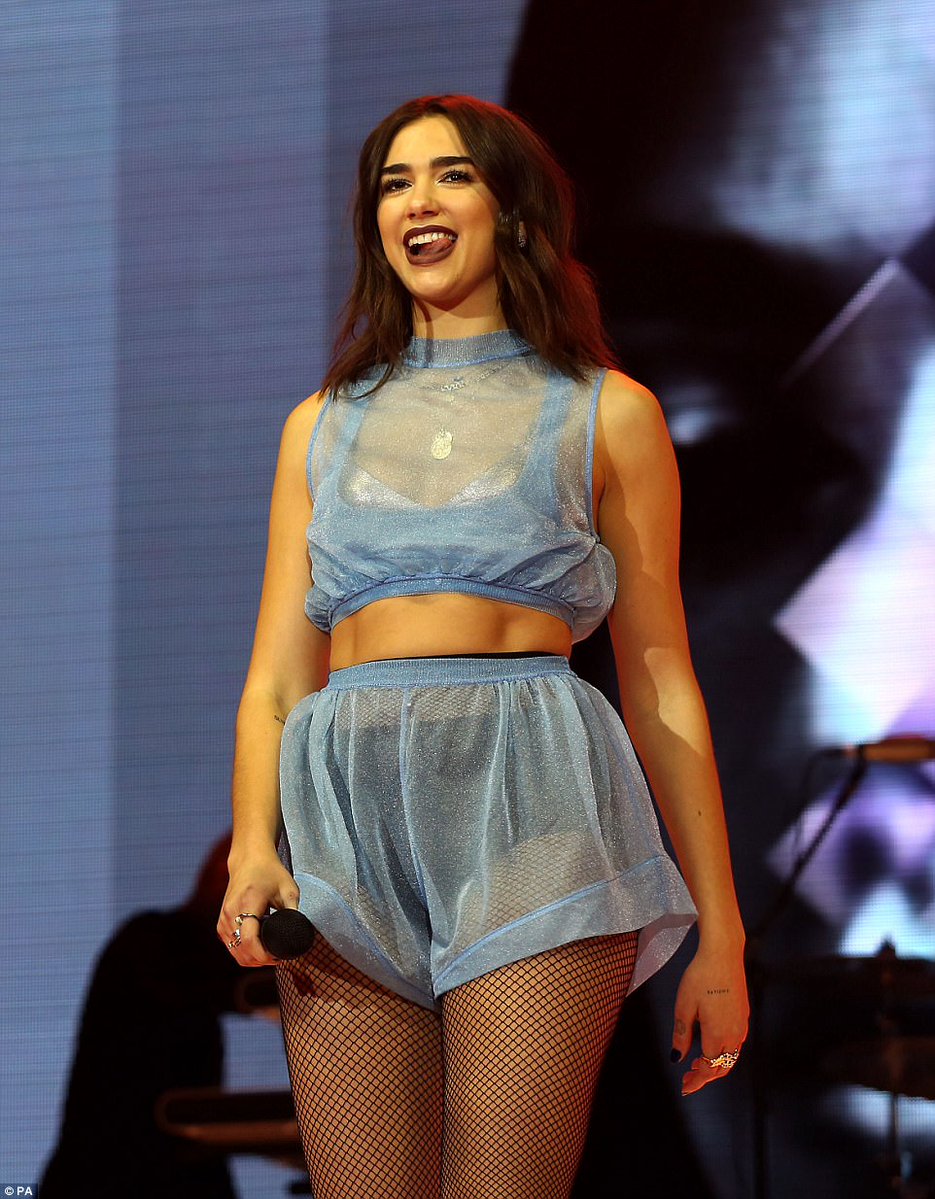 (Written by Girls Friday/Results BBU)(Page Threes vs Free Agent)Intro:
Danni Wells is the latest fighter trying to halt the unbeaten of Dua
Lipa tonight in the BBU Arena.
Danni is 31 years old, stands 5'7 and holds a record of 2 wins, both
by knockout and 6 defeats.
While Dua is 22 years old, stands at 5'8 and holds an unbeaten record
of 2 wins, both by knockout.
The fighters were interviewed after a training session, with Danni in
her stables office with Samantha Fox sitting nearby her.
Danni telling the cameras "so Dua is supposed to be the big new name
around here then? Well I guess it will be fun to rip her off the
mantle people have for her"
She adds "my career needs a jump start I'll admit, so this will be
perfect as we head into the new year, I mean if my friend Rosie
(Jones) can win a title, I can see myself doing the same after a good
run"
Dua meanwhile is interviewed at home, admitting "I was stunned to see
I was the most streamed artist of the year, to beat others like Taylor
Swift and Kanye West is unreal" smiling warmly.
Before she changes the subject "but if Danni thinks I've taken my eye
off the ball in the ring, she has another thing coming, well two
things, my fists" giggling as she admits "that was too cheesy right?"
She gets serious though as she says "Danni, you want to rip me of a
mantle, I don't know where you got that from but I'm going to burst
that air head of yours like those fake tits you have unlike mine"
winking at that last part.
Fight night, Danni comes out wearing a red bikini top, red trunks with
a white waistband, red gloves and shoes, while her blonde hair is
braided.
Her and Samantha Fox smile on their way to the ring, with Danni posing
on top of the ring steps with her right arm flexed, telling the fans
"this bytch is mine!" Before she steps into the ring.
Now out comes Dua, she is wearing a black sports bra, matching trunks,
shoes and gloves, while her own brunette hair is braided.
Being a former model herself, she walks to the ring as if she were on
a catwalk, smiling as she goes; with Danni scowling at her inside the
ring.
Stepping into the ring, Dua blowing a few kisses to the fans as she
heads to her corner, beginning her warm up routine.
Soon though the fighters are brought to the ring centre, confident
grins on both fighters faces as they look each other over.
Danni surprises Dua though by bumping her jugs into her rivals set,
telling her "do these feel fake?" As Dua's grin disappears and the
blonde looks like she has scored a point mentally already.
When they are asked to touch gloves, Dua bumps her gloves down on top
of the jugs of Danni, the referee needing to step between them as Dua
yells "yep they are definitely just water balloons" with Danni
screaming obscenities in reply.
Both fighters head back to their corners soon enough, with the referee
waving for the bell to start 10 rounds of lightweight action.
Round 1:
Out come the fighters; both looking to get physical early, trading
jabs to the others face through their guards as they circle each
other.
Dua trying to force Danni back; missing with a right cross as the
model leans back before slipping around the punch to land two left
punches to the cheek of her opponent.
Danni showing that she can cause Dua problems with her movement, Danni
looks in much better shape then the other opponents Dua has faced so
far.
Both fighters trading at midrange, with Danni looking to have the
quicker hands, digging a double jab to Dua's nose to force her to take
a step back.
Dua covering up as Danni shoves her back towards the ropes, before she
opens up to fire back, both fighters trading across the others faces
before Danni steps away to reset.
The youngster dances away from the ropes, both fighters going back to
trading single punches as they continue to test each other out.
Danni again is the one to push the tempo, slipping under a right to
get inside to ram her right into the gut of Lipa, she presses Dua onto
the back foot as she starts to let her hands go.
Keeping Dua pinned behind her guard as the round comes to a close,
Danni looking happy with herself as she jogs to her corner.
Dua meanwhile looks cool; not letting a bad start get to her as she
heads to her corner, her coach telling her what she needs to do as Dua
looks on keen.
Round 2:
The fighters meet near the ring centre, trading jabs as they circle
around each other, Danni looking to force Dua into mistakes with her
movement.
Dua missing with her punches sailing past the head of Danni, who chips
away at the body and face of Dua, whose looking more frustrated as
this keeps happening.
Till she feints a left jab and steps inside with a right across the
cheek of Danni, followed by two more shots to the nose of Danni to
back her up.
Dua showing that raw power that has given her the good start to her
career, forcing Wells onto her heels as Lipa works away.
Drilling her punches into the body of Danni to force groans from her
opponent, before landing a left over the top to knock Danni's head to
the side.
Danni finds herself in a corner; covering up as Dua continues to try
to break her guard apart, WORKING TO THE BODY TILL DANNI TAKES A KNEE!
The referee begins to count 1....2....3...4... Danni milking the count
as she takes a breath 5...6... She steps up and takes the rest of the
count to 8 standing.
Waved back together, the fighters meet up again in the ring centre,
Dua looking to finish this, but Danni doesn't look too bad, her
movement allowing her to keep Dua from landing the big punch.
Danni looks to keep her guard tight as she gets driven back around the
ring, Dua lands her punches off the gloves of the model.
The bell rings to get Danni out of the round, she looks over at
Samantha with an annoyed expression, telling her coach "I've got this
girl and yet she puts me down, f***!"
Dua keeps that cool look, her eyes focused squarely on her opponent,
almost as of studying her as she scans her, maybe looking how to
finish this.
Round 3:
Danni looks to change her tactics, she starts targeting the jugs of
Dua, the singers 34D jugs are being shook side to side.
Dua looks a little shaken; not used to being punched there, she covers
up as she is driven back into her heels, with Danni now the one to
start working the body.
Till Dua slams a straight to the lips of Danni, followed by a quick
left cross that knocks the blondes head to the side.
Now Danni finds herself being driven back, Dua deciding to play Danni
at her own game as the Page 3 girls 32E jugs now are being knocked
around.
The fight takes on a JMD look to it, the fighters trading to the
others jugs, nearly knocking them out their tops as go to the inside.
But Dua steps back and lashes two right handed punches across Danni's
face, before snapping her head back with a quick fire left/right
combo.
Danni looks to be getting knocked around again as Dua powers forwards,
bashing the face of Wells in with punch after punch.
A CUT OPENS ON THE BRIDGE OF THE NOSE OF DANNI, WHO CRIES OUT AND IS
OPEN TO AN UPPERCUT THAT PUTS HER ON HER BEHIND!
The crowd goes wild as Dua jogs to a neutral corner with her arms
raised, Danni looks puzzled where she is as the count begins
1...2...3...4... She turns to the ropes 5...6.. But as she puts her
hands on them, she slips and nearly crash's face first to the canvas
7...8...9...10 Danni is counted out on all fours!
Winner Dua Lipa KO Round 3After:
Dua wins again! Her face lights up; though she is rubbing her jugs
after that last round, her coach rushing out to hug her.
While Samantha needs to rush out to help Danni get up, the uppercut
that led to the knockout is certainly lingering as Danni nearly falls
back into the ropes if not for her coach.
Another big loss for Danni must be a big worry for her and the stable,
Sam and her look at each other with expressions that say "what do we
do now?"
Well first Samantha works on cleaning the cut on her fighters nose,
Danni grimacing as it is worked on, her eyes noe refocused stare holes
through Dua as she blames her for this painful moment.
Dua though is too busy celebrating; waving to her fans as a chant for
her begins, the referee raises her hand to make this win official as
Dua turns and gives him a hug too.
Meanwhile Danni is fixed up and leaves the ring without anyone really
noticing or maybe caring, her career is in a bad way and other young
fighters might be looking at her to be a marker in their careers.
While Dua seems to have all the cards lining up right for her, she has
only just begun her career really in both singing and boxing, but she
is getting a big following in both as shown by her signing autographs
and taking selfies with fans at ringside.
If she can keep this up, you never know how far she can go; 2018 will
see her tested a lot more then she has so far though, so who will be
hunting her down next?