Post by girlsfriday on Jan 31, 2018 16:52:39 GMT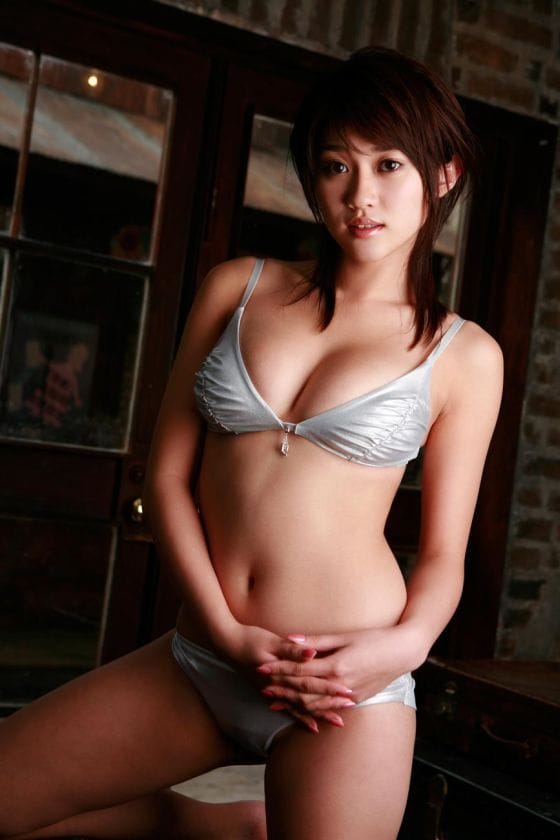 Vs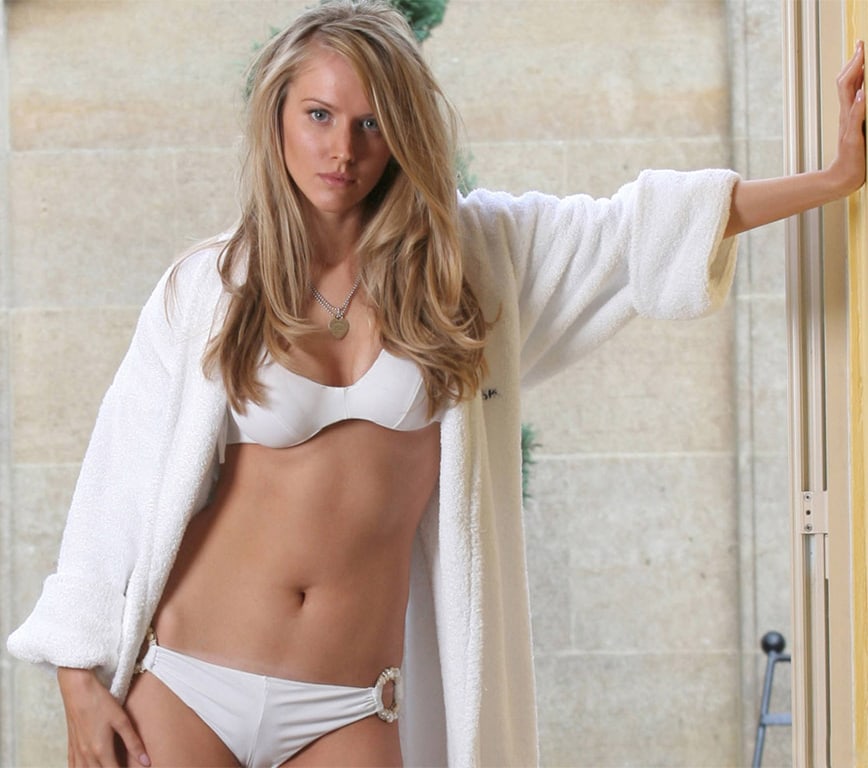 MIKIE HARA VS TIFFANY MULHERONResults:Lookout Writing: ArcherMikie: 30YO, 5'4 (1.62 m), BBU: 13-1-0, 12 KO since 2012, Front Street Japan
Tiffany: 33YO, 5'4 (1.62 m), BBU: 9-5-0, 7 KO since 2011, Foxfire Atlantic BoxingBefore:
Two former BBU Flyweight Champions (Tiffany in 2011-2012; Mikie in 2015)n who didn't see any BBU action in 2017. Now both are making comebacks in 2018 and it's a good question who will be best able to kick the ring rust off. Both, of course, are confident in pre-fight talks with the press.
"It doesn't matter why I was away so long." says Tiffany, "What matters is now I am back. I was 7-2-0 in 2011-12, then I let my career dwindle to fewer and fewer fights a year. No wonder my record looks mediocre. Well, that is all going to change. I have been working hard at FAB's training center Black Swan Hall outside of Cardiff. I feel ready to win. I wanted to fight Mikie because while she has been away from the BBU too, she's still got that 13-1-0 record so my beating her will demonstrate I am back and can beat as quality opponent"
"Very nice of Ms. Mulheron to point out my record," Mikie tells the press. "I think she has picked the wrong former champion to restart her career. I just love beating down BBU girls and I've missed doing that. Now I will resume my victorious march through the ranks of the BBU flyweights and—who knows—there could be a title belt waiting for me at the end of that road.
Tiffany is wearing a blue with white trim bikini (a salute to the Scot actress' national colors) with white gloves and boots.
Mikia is in a silver bikini with silver gloves and boots. Ponytails for bothfighters. Very professional ring instructions. These fighters are in a no-nonsense mood and just want to get the fight going.
They soon have their wish as the bell rings and they emerge from their corners.
R1:
Tiffany moving out quickly to send strong punches into Mikie's stomach. Mikie striking back at Tiffany's midsection as they circle around each other.
Then Tiffany shakes the Japanese model with a hard smashing left to the jaw. Mikie stumbles back and Tifanny darts after her to pump a couple of straight rights and lefts in to the face. Mikie pawing with the jab does manage to block Tiff from striking up high, but the Scot shifts to punching hard into Mikie's bikini top and belly. Mikie struggling to avoid being driven into the ropes and she doesshow good footwork as she fight defensively while backing up, Tiffany not able to gain full control by the bell, but she does win the round wide.
R2:
Mikie shows toughness by shaking off a bad opening round and going at Tiffany with some head-snapping uppercuts to the chin followed by strong clouts to the jaw from the left and right.
Tiff now the one floundering backwards as she tries to keep a fired up opponent off her. Mikie firing overhand shots into Tiffany's face leaving it mottled with red marks that are already starting to swell, Tiffany finally able to deploy her jab and slow Mikie down, but Mikie islooking very sure of herself as she works to cut off the ring on the embattled blonde.
Tiffany finds herself driven onto the ropes and can only take a seatand cover up. Mikie banging Tiff hard to the body, but can't get the blonde to drop. Round ends with Mikie dripping with sweat and breathing hard.
Tiffany peeling herself off the ropes and making an unsteady trip back to her corner with her whole body ringing from the model's bombardment.
R3:
Mikie again on the march and trying to drive Tiffany back onto the ropes for a further punchfest. Tiffany, of course, trying to avoid this as she tries to use her jab and defensive footwork.
Mikie patient and determined. She slowly cuts off the ring and belly punches Tiff into the strands.
Tiffany again has to go face-in-gloves as she sits on the ropes and gets worked over.
However she has managed to cut the amount of time Mikie has her trapped and looks less shell shocked after the bell, Mikie again sweaty and breathing hard is looking annoyed to see the stubborn Scot still on her feet.
R4:
Tiffany comes roaring back in this round. She seems to have recharged her batteries and now goes right at a surprised Mikie.
Mikie rocked by powerful rights and lefts to the jaw, Then an Mulheron uppercut sends Mikie sprawling against the ropes.
She's leaning against the ropes, wide-open defensively and Tiffany just works her like a heavy bag.
Mikie writhing under this onslaught finally just wraps her arms around Tiffany to break up the attack.
Referee breaks up the clinch and Mikie promptly starts backing away from the Tiffany's follow-up.
Tiffany has devote considerable effort into trying to cut Mikie off, but she doesn't quite do it before she runs out of time this round. Still, Tiffany has come back and won this round wide.
R5:
Tiffany again comes charging at Mikie, but the Japanese model is not at all surprised this tine.
Mikie plants a deep right hook into Tiff's belly to bring her to a screeching halt as her upper body jackknifes forward.
Mikie ready with a right uppercut to the chin. Tiffany teeters backwards and Mikie brings a left to the jaw.
DOWN GOES TIFFANY! The blonde Scot lands on her side and then rolls on to her stomach. Mikie to the neutral corner as the referee moves in.
Tiffany pushing herself up to all fours, times the rest of her rise to beat the count at "EIGHT!" Tiffany looking annoyed with herself and defiantly waves Mikie backin even before the referee can officially order the fight to resume.
Mikie finds Tiffany's defenses, especially her jab, are up and strong.
Mikie repeatedly charges, trying to get through to finish off her rival, but Tiffany able tokeep her at bay to the bell. Now it is Mikie Hara's turn to look annoyed, Tiffany manages a slight smile at have thwarted Mikie's hope for a KO win.
R6:
Tiffany more cautious in coming forward, but Mikie seems eager to get at the blonde.
Mikie moves in close and works over the Mulheron melons with some hard jug banging. Tiffany goes goes for Mikie's breasts with hard jug mugging of her own.
JMD fans this while it lasts, but then the action shifts to belly banging in close.
It seems even at first, but Tiffany slowly forcing Mikie back as she doubles up from the repeated impacts to her midsection.
Tiffany then suddenly steps to one side and cracks a right into Mikie's with a punch that slides in over Mikie's high guard. Mikie's legs start to crumble and Tiffany fires in more rights to the jaw. DOWN GOES MIKIE.
Mikie just collapses onto her face and lies there, chin against the canvas,arms next her to head, legs apart.
Tiffany to the neutral corner where she watches with great interest.
Mikie manages to raise her head and look around,but her eyes are glassy and she promptly goes back to sleep against the canvas.
She is OUT and the count is a mere formality.
THE WINNER:TIFFANY MULHERON DEFEATS MIKIE HARA.After:
"That was quite a fight," Tiffany tells the press. "Mikie had me in trouble of couple of times, but FAB;'s been working hard on my conditioning at a paid off. I was able to comeback whenever I was in trouble and take her out. I have to admit I wouldn't want to be her next opponent. Mikie's not as far down the comeback trail as me, but I think I knocked a lot of ring rust off her, She'll be a tough opponent—but then again, I'll be even tougher. I want a crack at that flyweight belt and I think I just proved I can do it"
Mikie Hara understandably disheartened: "I thought I had her with that R5 knockdown, but I just didn't hit her hard enough. She came back and I lost. Very disappointing. She said that? Yes, she is certainly correct—my next opponent will not be allowed to turn the table as Tiffany did. I want a flyweight Title shot too. Losing this fight has made that harder to accomplish, but I am not giving up—I want that title belt back around my waist!"
Exciting contest between two flyweight champions who have not been seen in a BBU ringfor too long, However both are back and showing they have as much championship potential as ever. Tiffany Mulheron might be right in claiming her superior conditioning turned the tide as Mikie Hara seemed to be tiring and it may have cost her this fight.
We look forward to seeing them in future fights this new year.