Post by girlsfriday on Jan 31, 2018 16:53:54 GMT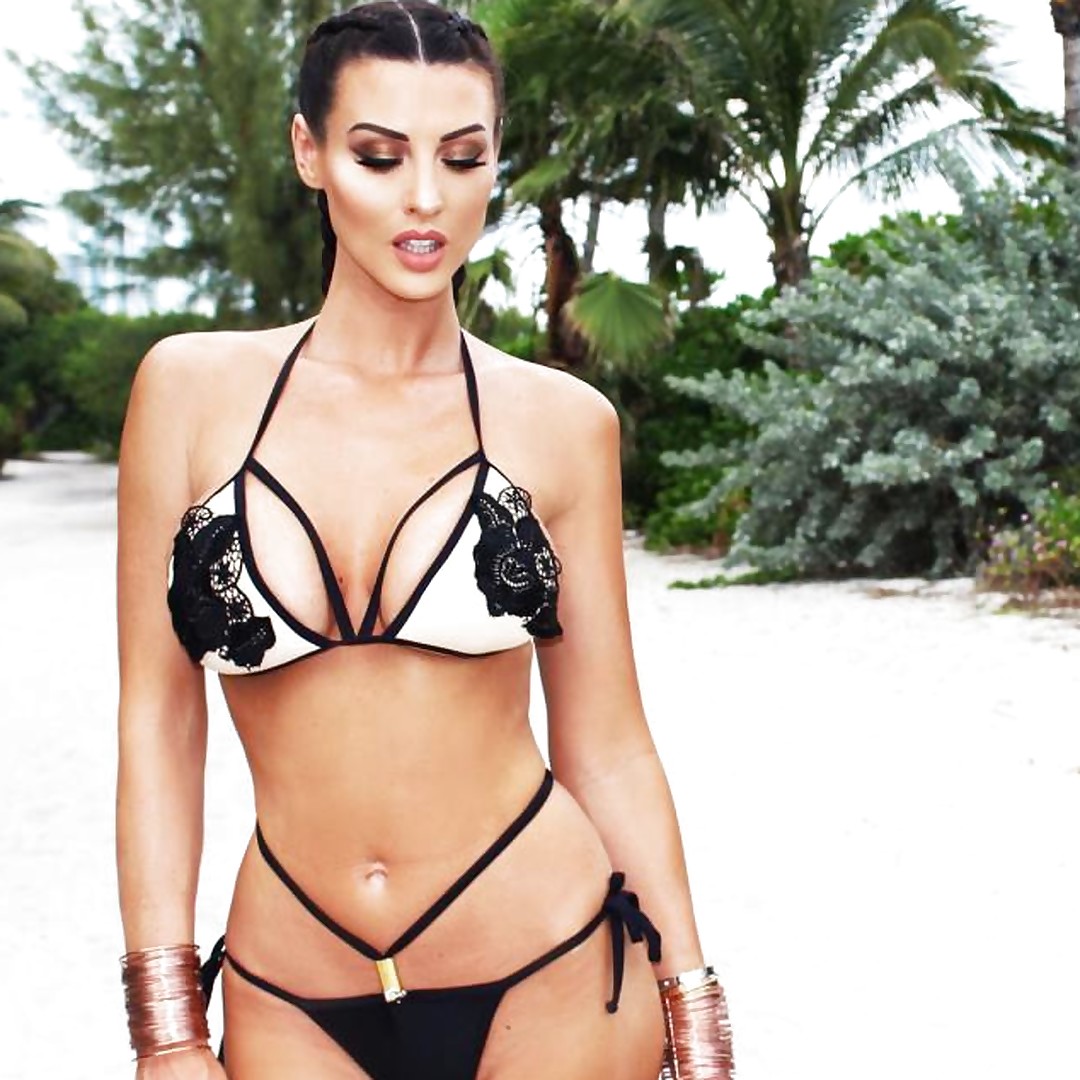 Vs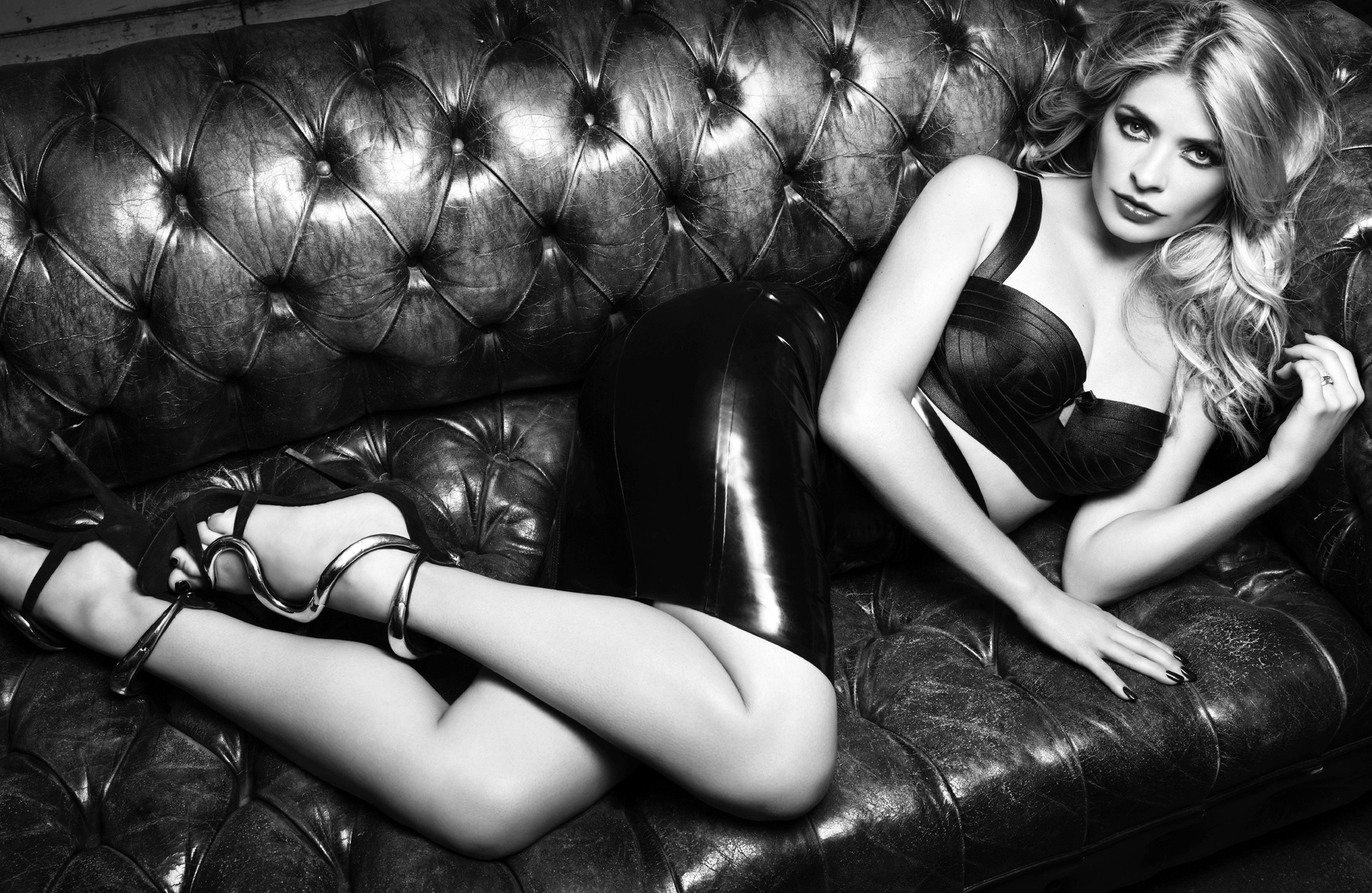 (Written by Girls Friday/Results BBU)(Chimera vs Girls Friday)Intro:
Tonight's PPV sees JMDD action as the always impressive duo of Alice Goodwin and Holly Willoughby do battle tonight.
Alice is 32 years old; stands 5'8, her bra size is 32FF and holds a record of 3 wins, all by knockout and 2 defeats, those to Charlotte McKinney and Katy Perry.
Holly is 36 years old, also stands 5'8, her bra size is 34D and her record is 10 wins, 9 by knockout and 6 defeats, she was the first ever BBU JMDD champion.
Meeting at the press conference; the girls press jugs as they square up to each other, guys in the crowd of journalists hoping that something pops out of their blouses.
Instead after some sneering looks being exchanged; the fighters head to their tables to get their opinions on the fight heard.
With Alice making hers known first "I want to thank Stephanie McMahon; she was wise to invest in me as I've got the goods these jealous bytches that try to take me down wish they had"
Squeezing her jugs together to emphasis her point, adding "I mean look at Holly here, she was only the first JMDD champ around here because I chose not to play around in some tournament, why would I when I can kick arse to get it right now"
Holly not looking to have took that kindly, replies surprising for her "oh please bytch! You weren't asked because you moved stables more then some people move houses, you're simply a jinx"
That has Alice's cheeks flushing red, she fires back "f*** you! Like I really care what a TV host who couldn't be a model like me because you're simply a dog is ridiculous"
But Holly stands up and shouts "do you want to see how hard I f***ing bite!" With security rushing to get between the fighters, leading them off the stage before there is bloodshed.
Fight night; first out is Alice with Ronda Rousey and "Nurse" Sunny McKee by her side, Alice looking trim in a black lace bra, small black satin trunks with a white waistband and black gloves and shoes complete here look.
Her smouldering eyes look into the Cardiff crowd, capturing it seems men's and some women's hearts as they stare at the sight of womanly perfection to some.
others like Kelly Brook in the crowd who have a keen interest in this fight, simply scowl at her, hoping she is knocked down a peg or maybe they will do it themselves.
Stepping into the ring; Alice has Ronda drilling her hard on her techniques to get her ready, telling her to think of the rewards that will come from Stephanie if she can bring home the win.
Now out comes Holly; she has Taryn Terrell and Eva Carneiro with her, Holly is wearing a red bikini top with polka dots on, short red trunks with a similar pattern on, red gloves and shoes on.
Marching to the ring; Holly looks like she has a vendetta to settle tonight, the normally all smiles bubbly blonde is scowling at Alice in the ring.
Once she steps into the ring; she gives the fans a few kisses but settles into her own warm up routine with Taryn drilling her.
Soon the fighters are brought to the ring centre by the referee, like the press conference; they square right up and try to shove each other back with their bodies.
The referee warns both fighters to keep things clean and to obey him at all times as he shoves them back so there are no false starts.
Asking them to touch gloves; they slam their gloves together in a far from loving touch, before jogging back to their corners, ready to start 10 rounds of JMDD action.
Round 1:
Out come the fighters, not much of a feeling out process early on, just two big women battling it out as the slug it out, hammering each others jugs.
Till they release this isn't the best tactics and separate with jabs raining out from both fighters as they circle, their eyes locked on the opponent's jugs.
Holly maybe showing that champion experience slams a straight to the nose of Alice and a left across her jugs to make her groan out.
Allowing her to pile the pressure on with a three punch combo that Alice just about gets her hands up to block it.
But Holly tries to keep the pressure on Alice with two shots to each side of her body, enjoying hearing the groan from her opponents lips.
She leaves herself open up top with Alice cracking her with a left cross and forcing Willoughby to go on the defensive as Goodwin slams off her gloves.
As the round heads to it's conclusion; the fighters start to let their hands go again in tight, threatening to pound each others jugs out into the open.
The bell rings before any attire issues present themselves, with both rubbing their jugs while scowling at each other, before heading to their corners to get cleaned up knowing that was a tight round to call.
Round 2:
Back out to the ring centre come the fighters, again they start the round by trying to bully each other back with punches aimed at the underside of their opponent's jugs.
Soon they step back to create some space and Holly is the first to react with a straight that catches Alice on her nose and a left cross to her jugs.
That allows Holly to push Alice onto her heels, keeping the model behind her guard as she works her way forwards with pounding punches slamming off her gloves.
Alice tries to fire a right out of her guard, Holly though sees it and leans out the way, then she fires a left cross that knocks some sweat off the head of the brunette and opens her up to punches to her jugs.
Holly getting into a rhythm as she forces Alice onto the ropes, with the younger fighter firing back, leading to a heavy duty slugfest.
The crowd is loving this, seeing both fighters jugs bounce around like two big balloons, Alice's right jug comes free and Holly scores two left punches onto it to make Alice cry out and need to clinch up.
The referee breaks them apart, calling a time out so Ronda can put the escaped jug back into it's home for tonight, then let's the fight continue.
With only seconds left though, the fighters can't do much but trade stiff straight punches to the center of each others jugs to make the other groan and wince.
The bell soon rings to end the round with Alice rubbing her right jug, till Ronda warns her to not show any weakness to her opponent.
Who smiles as she stares at Alice, knowing she got her that round and plans on making this "lesson" last longer in her mind.
Round 3:
Holly starts off the round surprising some by boxing on the outside, countering Alice as the model tries to get revenge for the last round, but is leaving herself too open.
A right digs into Alice's chin, with Alice missing with a wild right hook; LEAVING HER OPEN TO AN UPPERCUT THAT PUTS HER ON HER BEHIND!
The crowd look stunned as Holly gets to a neutral corner and the count begins 1...2..3... Alice rubs her jaw bit it looks more a flash knockdown 4...5... Alice looking to Ronda, who tells her to milk the count 6...7...8 beating the count as she bangs her gloves together ready to rumble.
Holly nods to show respect to Alice for getting up, but she steams forwards and forces her opponent on the defensive as she hammers away at the forearms of Alice to drive her back.
The Chimera fighter is covering up as Holly turns her attention to the body of Alice, ripping away as Goodwin is gasping out.
But Alice has an opening; she strikes with a left cross up top AND LANDS AN UPPERCUT OF HER OWN THAT PUTS WILLOUGHBY DOWN ON HER BACK!
The crowd roaring on as they are loving this, 1...2...3..4.. Holly turns herself around and grabs the ropes 5...6...7... She pulls herself up with them to beat the count at 8.
As the referee let's them continue, it's Alice attacking Holly back onto the ropes till the bell rings, the brunette smiling like a Cheshire cat even as she rubs her own jaw.
Both fighters showed they could hurt each other, with their coaches working on patching them up for the next round the fighters eyes never leave their rival set as they angrily stare.
Round 4:
The fighters don't hold back as they come back out, just slugging each other across the others jugs, almost as if daring the other to hit them there to prove they are tougher.
Alice catches the underside of Holly's jugs, before lifting her left jug out of her bra cup with an uppercut that brings a tear to the eye of the blonde.
With the Chimera girl BASHING HOLLY'S FREED JUG TILL HOLLY TAKES A KNEE, CRADLING THE REDDENED JUG AS TEARS FILL HER EYES.
1...2...3...4... Holly looks to her corner with eyes that say "I'm done" as she sobs at the pain she is in 5...6...7...8.. Alice looks ready to strike if needed 9...10 but Holly stays down and that is all she wrote!
Winner Alice Goodwin KO Round 4After:
If Alice and her brash new stable Chimera wanted to make a statement in the BBU, job well and truly done as Alice batters the former JMDD champion into submission.
Alice pulls her gloves off between her legs and is straight over to Holly, pulling her hair so she can force her to look through teary eyes at her.
"I told you I didn't care what you think, you know why now bytch, look at the mess you've become!" Alice just continually taunting the beaten Holly.
Then she pulls the rest of Holly's bra off her so the crowd can see the reddened jugs of Willoughby clearly, the winner showing no mercy at all as she drags her by her hair over to her own corner.
The Girls Friday team protesting as they are worried that Alice might take this a little too far, but Ronda who is friends with Taryn from their own fight promises her that she won't let it happen that badly.
Alice meanwhile sits Holly on her stool and tells her "I want to give you a small present Holly, see when you dream each night; I want you to remember what real tits look like, not those udders you wake up to each morning, squeezing a jug of Holly's to make her scream.
Then as quick as a cat, she let's go off the jug and pulls Holly into her jugs, a vice like grip on her head so the smother is in full effect as Holly does her best to back it by slapping the back of Alice, who grits her teeth till Holly passes out.
Alice gives Holly one last slap across the face, with Taryn rushing in to push her away from her fighter and Ronda pulls her away to celebrate with the crowd chanting " JMD!" Loving what they are seeing.
The Girls Friday crew wakes Holly up and decide to get her out the ring as quickly as they can so they can patch her up.
With Alice just laughing at Holly looking like a ragdoll using Taryn and Eva for support as she is still woozy from the smothering.
The winner points at her jugs and proclaims "Hayley Atwell! You ain't got nothing on these!" A clear challenge to the BBU JMDD champ, how will Hayley response to that?
Stepping out the ring; Alice is loving the attention and loves when Ronda tells her "Stephanie will be so proud, you better not let her down" knowing it's Ronda's crude way of praise.