Post by girlsfriday on Feb 28, 2018 13:27:25 GMT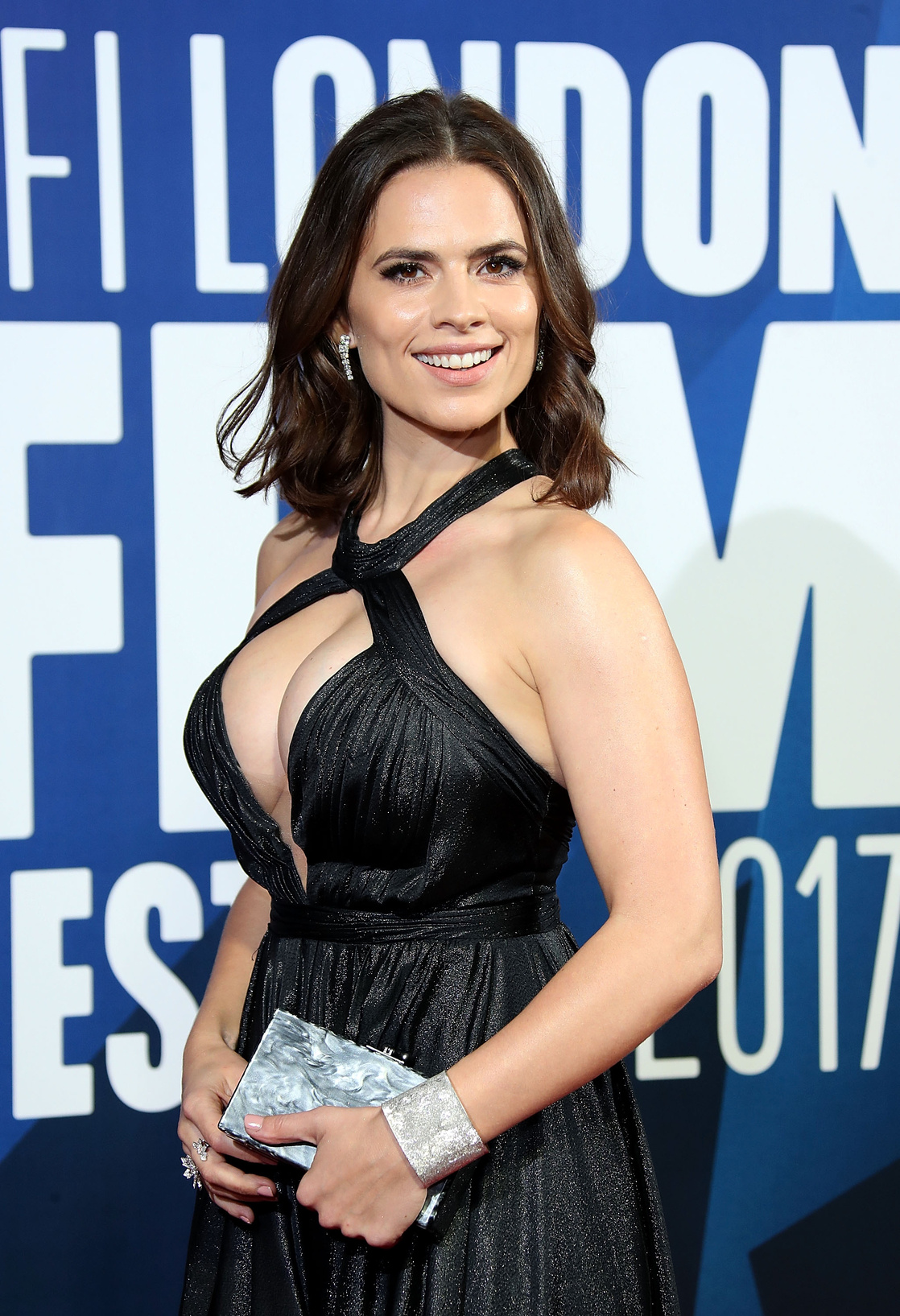 Vs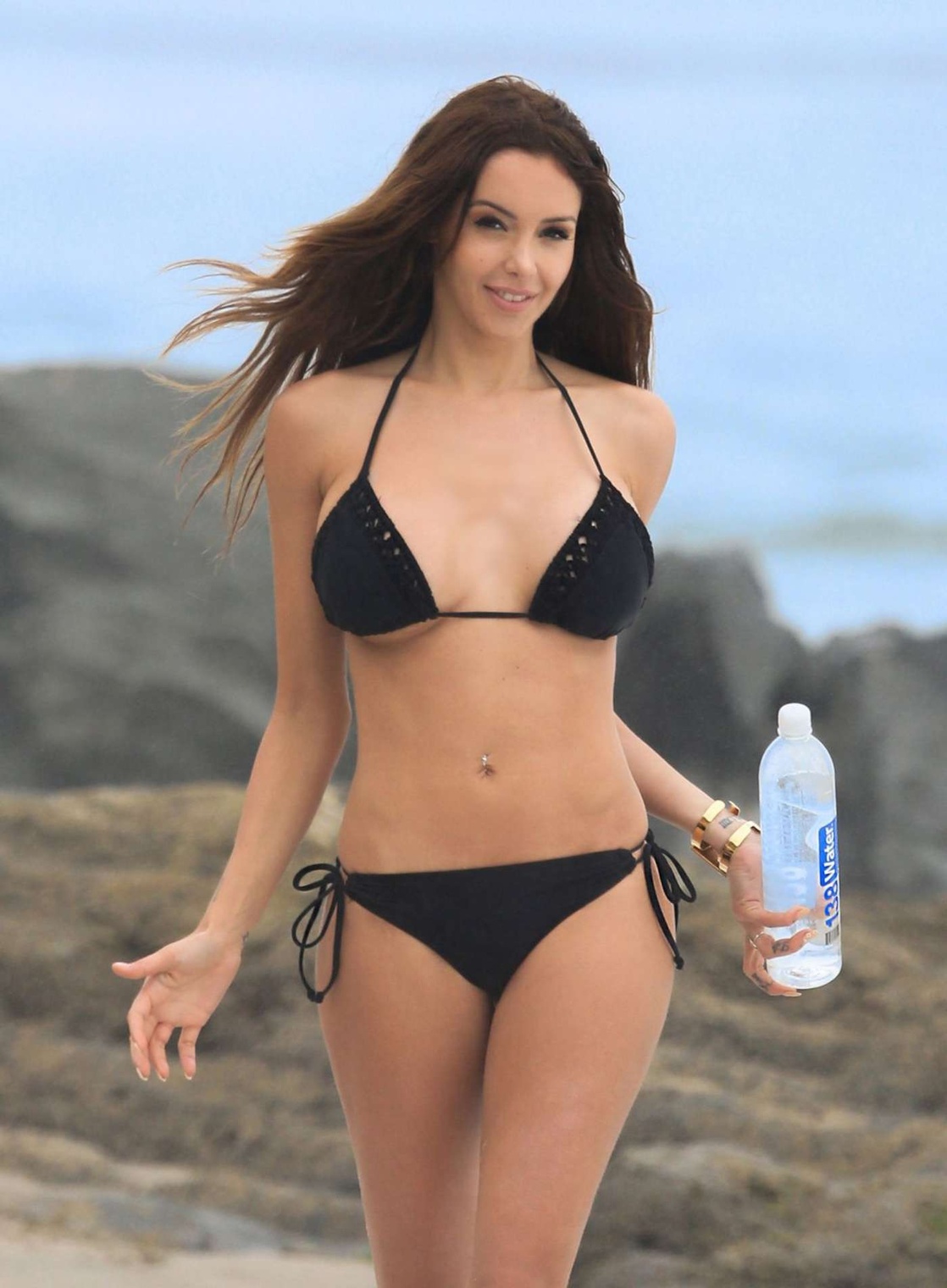 BBU JMDD TITLE FIGHT: CH HAYLEY ATWOOD VS NABILLA BENATTIAResults:Lookout Writing: ArcherHayley: 35YO, 5'6 ½ (1.69m), 36DD, BBU Record: 5-2-0, 5 KO since 2011, Pretty LittlePunchers Inc.Nabilla: 26YO, 5'9 (1.76 m), 36 D, BBU Record: 1-1-0, 1 KO since 2017, BBU Free AgentBEFORE:
"Why did I select Nabilla for my first title defense?" Hayley Atwell says to the press. "I wanted to give this opportunity to someone who, while she most certainly qualifies for JMDD, has suffered the usual curse of being a 'FreeAgent': getting overlooked.
I most certainly have seen her in action and believe her to be quite worthy to be my opponent."
Nabilla herself just smiles: "Who am I to question this stroke of good fortune. I am most certainly eager to fight at JMDD and have the necessary qualifications.
I do realize that Hayley has much more fight experience than I do, but I believeI have the skills and determination to make up for that once the fight begins."
Come the PPV Hayley is in a black with gold trim bra and knickers. Golden gloves and boxing ankle (black laces). Hayley has her hair in a battle braid. Nabilla is in a sea green bikini with white gloves and ankle boots (sea green laces). Nabillia's dark hair pulled back in a battle braid. Ring instruction go with professional smoothness as both fighters seem intent on saving their energy for the actual fight, Back to their corners. Bell sounds.
R1:
Nabilla shows no signs of being intimidated by the chance as she moves quickly at Hayley and starts firing away at the champ's plentiful rack.
Hayley shifting her feet to make herself a more evasive target while shooting strikes into the French model's big chest.
Tempo of the action increases as two works their way in close. Now we're seeing powerful uppercuts making those bra cups bounce as they are struck from the undersides.
Then Hayley goes side to side with more jugg work while Nabilla drives straight rights and lefts. Just when it looks like this will be a Bra-Busting-Only round, Nabilla hooks Hayley to the belly.
Champ doubles up in shock and falls back trying to suck in air. Hayley big tits are just hanging there and Nabilla smacks them around to the bell. Hayley still breathing hard after she is separates from Nabilla. Nabilla looking rather pleased that she got to the champion and she's even happier to learn she's won the round by a close margin.
R2:
Hayley looking annoyed during the break, but she isn't reckless as the new round begins.
She lets Nabilla come in fast, but then knocks her back with some quick rights and lefts to the face. Nabillavstaggers to a stunned halt and Hayley pumps some hooks into Nabilla's belly.
Nabilla tipped forward and that is the cue to Hayley bring uppercuts into Nabilla's unguarded chest.
The French model falling back in disorder with Hayley working over the impressive breasts and mixing in an overhand shot or two to strike the face.
Nabilla trying to cover up has trouble getting her jab going, Hayley pressing in but gets own chest smacked hard as Nabilla's jabfinds its targets.
Hayley trying to ignore these counters her pressure seems to slacken as the round runs out, Still, the champ has won this round by a wide margin.
Nabilla looking shaky getting back to her corner. Hayley looking pleased to have righted the ship.
R3:
Hayley looking quite confident as she comes out and goes looking for Nabilla clearly intent on finishing her off.
Nabilla turns out to have made a notable recovery between rounds, she moving well as Hayley closes in and she has her defenses up.
Hayley prepares to batter her way in close, but Nabilla suddenly drops down as Hayley is throwing a big right at her head, The blow whistles over Nabilla's head and the model strikes back with an uppercut that starts around her ankles,shoots behind Hayley's gloves and up into chin. HAYLEY IS ROCKED! The champion goes staggering back, arms wind milling uselessly until she has backed into the ropes.
She clings to the rope trying to clear her spinning head. Nabilla hashad to scramble to catch up with Hayley and when she does, Hayley is wide open to the body.
The challenger starts slamming punches into Hayley breasts clearly trying to pound them into submission.
Hayley manages to turn to open side, curl up and huddle with her face in her gloves.
Her body and head are thrashed, but Hayley is still on her feet at the bell. Hayley looking badly shaken and sleepyeyed by the time the bell has rung and she can escape the leather storm Nabilla has been raining down on her. Now Nabilla is looking pleased with herself.
R4:
Hardwork by the Foxfire Atlantic corner crew to get Hayley looking reasonably clear-headed at the bell to start R4.
Nabilla out aggressively looking to get at Hayley's breasts. Hayley working around the challenger, exchanging shots to the breasts, but looking for her chance. Nabilla grows impatient and tries toshake things up with quick hooks to the belly then going for the boobs. Hayleysees her chance and lobs an overhand right that comes crunching home rightbetween Nabilla's eyes. Nabilla suddenly frozen in shock and Hayley swiftlymoves to send a muscular right/left combo into Nabilla's chin.
Nabilla's start to buckle and her arms are dropping to her sides.
Hayley then gives Nabilla oneof her powerful right uppercuts and Nabilla goes shooting back AND CRASHES TO THE CANVAS.
Nabilla groaning and moving her knees, but her eyes her tightly closed as the referee starts to count.
Nabilla is out cold and in very short order the"TEN! YOU ARE OUT!" is reached.
THE WINNER AND STILL JMDD TITLE HOLDER OF THE BBU HAYLEY ATWELL DEFEATS NABILLA BENATTIAAFTER:
Hayley happy to accept the cheers of the crowd, but it is clear, as she impatiently has her gloves removed, that she wants Nabilla.
Nabilla has been helped to her stool and revived. As soon as Hayley gets the medical "all clear" she zips across the ring to confront the crushed Nabilla.
First she demands Nabilla's sea green bra top as a trophy, then she throws the garment over her shoulder and drags Nabilla to mid ring and makes her kneel, then Hayley kneels and removed her own bra.
She then gets her arms around the back of Nabilla's head pulls her the hot darkness and suffocating flesh of her bosoms.
She holds the smother until Nabilla is out cold, then she stands up and lets Nabilla fallon her face.
She put her own bra back in and with a final wave to the crowd departs.
Not a long bout but full of the kind of nasty action so beloved by JMD fans. Nabilla able to stun Hayley in R3, but it wasn't enough to keep the champion from coming back in R4 to win the contest.
Pretty good win for Hayley, but she showed some vulnerability in this bout and her future defenses may push her even harder.
Nabilla has no reason to be ashamed, she put up a good fight before the KO ended the night, hopefully future bouts will have a better outcome.