Post by girlsfriday on Feb 28, 2018 13:36:44 GMT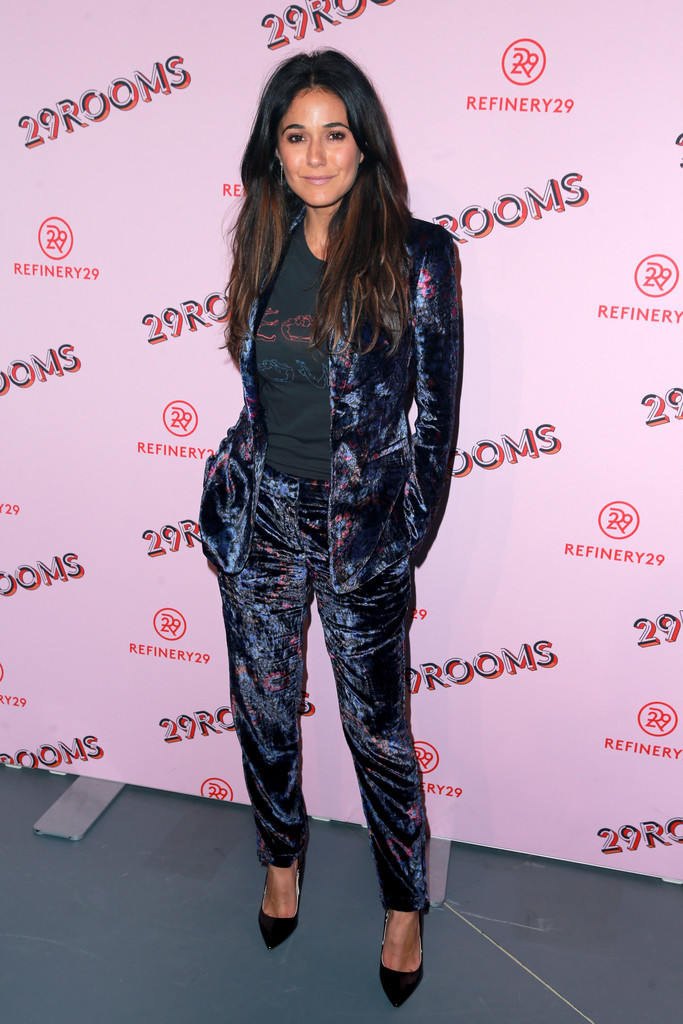 Vs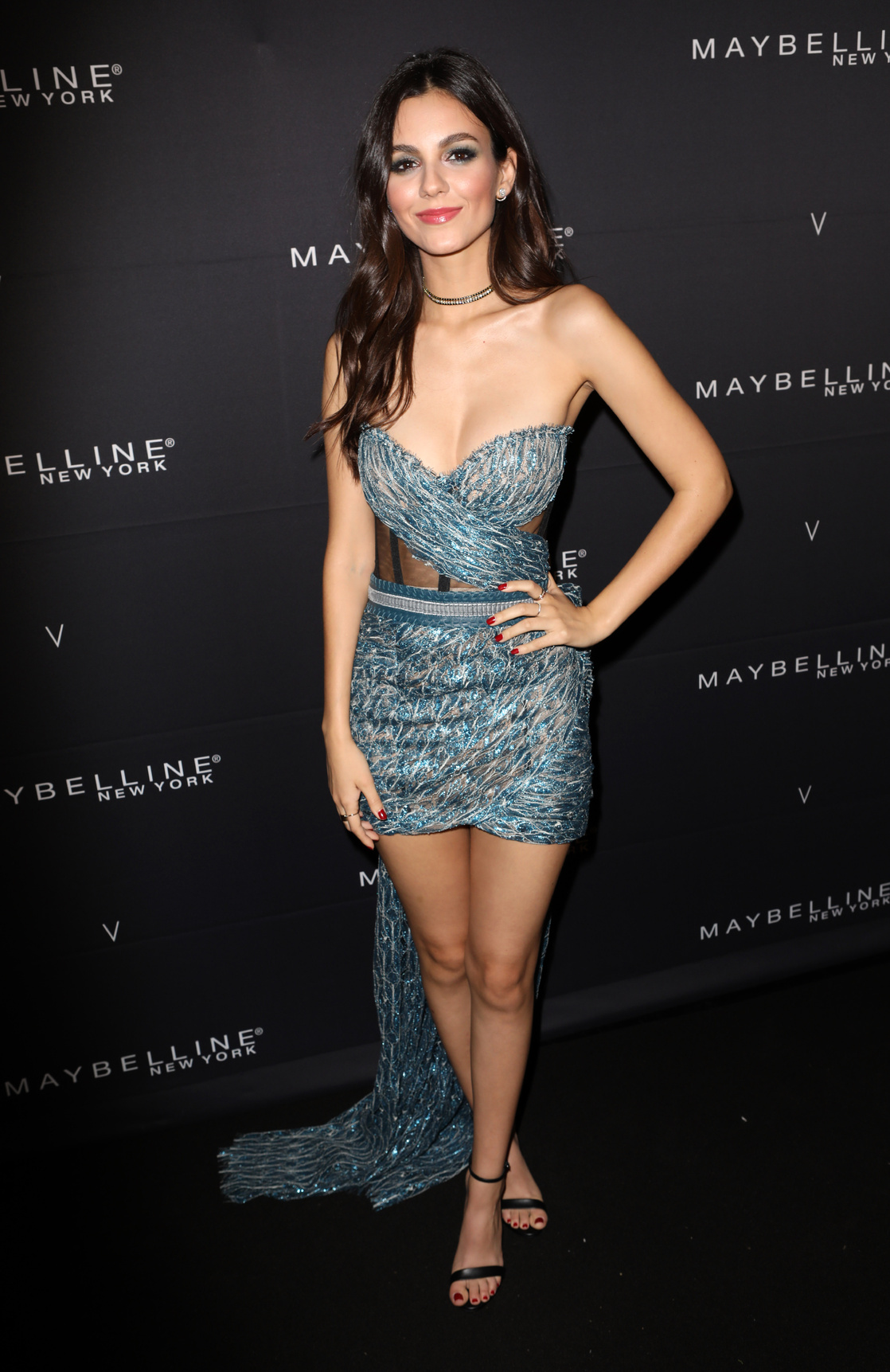 (Written by Girls Friday/Results BBU)(Team Canada vs Free Agent)Intro:
A late addition to this months PPV opens tonights card as Emmanuelle Chriqui meets Victoria Justice in the Docklands Stadium in Melbourne.
Emmanuelle is 40 years old, stands 5'3 and holds a record of 4 wins, all by knockout and 9 defeats so far.
Victoria is 25 years old, stands 5'5 ½ and holds her own record of 12 wins, all by knockout and 9 defeats.
Both fighters were asked at their gyms for statements, with Emmanuelle smiling as she said "I'm enjoying training back in Canada with my new team, we all seem to be getting along and hopefully I can bring home a win for them"
She continues "Victoria is certainly going to be a test, I'm hoping her fight with Ariana over two weeks ago will help me out but I know I have the skills to pull through this fight"
While Victoria looks more serious, saying "I am sick of making excuses about my career in the ring, I have been kicking my fellow starlets asses the last months and now I want to prove myself on both sides of the Atlantic"
Adding "I started my career in the BBU and when I see old hag's like Cheryl Cole run the division around here, I know I can make this place better and use it to kick start my career in the FCBA too, so Emmanuelle is simply my punchbag as I get into top shape"
Fight night; out comes Emmanuelle first with Nicole De Boer by her side, she bounces on her toes as she stares down to the ring with a smile, before she begins her walk down to the ring.
Her attire tonight consists of a red sports bra, matching trunks with a small white maple leaf on her booty, white gloves and red shoes, her brunette hair is braided.
Stepping into the ring; the crowd giving her a warm welcome as she bows to each side of the ring, before jogging to her corner to warm up with Nicole's help.
Now out comes Victoria; her coach behind her as she throws a few punches before raising her fists into the air and staring down the ramp at Emmanuelle, then begins her march down to the ring.
Her attire tonight is a white sports bra, matching trunks with "Justice" in gold letters on her waistband, black gloves and shoes, while her brunette hair is in a ponytail.
Stepping into the ring; she does a quick lap of the ring, ignoring her opponent as she pumps her right fist into the air and gets a loud cheer from the fans, before she settles into her corner.
Both fighters soon head to the ring centre and square up to each other, touching foreheads as they stare each other down.
After the referee finishes his instructions, he nudges both back and asks for a touch of gloves, Emmanuelle smiles as she puts hers out, Victoria bangs hers into them in a less then friendly way.
Both nod at each other as if to say "that's how it's going to be" before heading back to their corners, ready to start 10 rounds of flyweight action.
Round 1:
Out come the fighters on their toes; Emmanuelle smartly keeping her guard tight as Victoria looks to impose her reach advantage on her early.
The Canadian takes several shots to her abs when going up top doesn't work for Justice, with Chriqui having to adapt by starting to come out her shell with her own head hunting strikes in reply.
But Victoria shows off her impressive speed, first off parrying a straight and stepping to the side to get out the way of a right hook, before throwing three rapid fire punches into the face of her opponent.
Emmanuelle covers up and moves backwards, Victoria smiling as she herds Chriqui around the outside of the ring with her punches aimed at the head of the Team Canada fighter.
The smaller fighter tries to dip down to move inside, Victoria though simply dances back and slams a double jab to the top of her opponent's head.
Victoria just looks physically the better as she outworks Emmanuelle on the outside, Emmanuelle only able to land a few stiff shots before she is hit with more cleaner punches to her face to make her retreat.
It's not long till the bell rings with Victoria confidently stepping back to her corner, nodding to her corner as she knows she won that round by a good distance.
While Nicole tells Emmanuelle to be more aggressive, if she tries to simply outbox Victoria, it's going to be a long night for her.
Round 2:
Victoria starts off strongly again; using her jab effectively to keep Emmanuelle herded around the outside of the ring early.
But Emmanuelle manages to slip inside the reach of the overly confident Victoria and bangs away at her body to force her back.
Victoria tries at first to get her range back with her footwork, Emmanuelle though sticks to her, landing two punches onto her face and just missing with a right hook as the American gets her gloves up in time.
Both fighters settle into a tense tight exchange, Victoria and Emmanuelle touching heads as they try to bully each other back.
Emmanuelle tries to surprise Victoria with uppercuts as she steps back, the youngster just gets her head out the way as she back pedals.
As Emmanuelle tries to come back on the attack, Victoria starts to catch her again on her nose as she fights off the back foot.
Till Chriqui parries a straight and steps in to land a left cross, before dipping under a counter right and comes back up with an overhand right that pushes Justice onto her heels.
Emmanuelle finishes the round the stronger by bullying her opponent onto the ropes, working the body predominantly as she tries to wear her younger opponent out.
The bell rings with Emmanuelle having a grin on her face as she heads to her corner, Nicole giving her a thumbs up and tells her "good job, now you have to continue wearing her out babe"
While Victoria looks to the ceiling of the stadium, annoyed at herself for being forced back by Emmanuelle, she tells her coach "I'll get her back"
Round 3:
Both fighters come out their corners quicker this time; circling at the center of the ring and trading stiff jabs through gaps in the others defences.
Emmanuelle throws a feint with her left and dips down to come inside to bang away to the body of Victoria to drive her back towards the ropes.
The youngster escapes the punishment by landing a double jab to the top of Chriqui's head as she steps back and moves away from the ropes.
Victoria looks more focused now after Emmanuelle's success, not that the stunning Canadian isn't having some success trading at midrange, just now as the smaller fighter tries to slip inside, Justice is able to step back and catch her to the top of the head with counter shots.
Again Emmanuelle tries to dip down to move inside, Victoria hits her with two cross punches across the top of her head to keep her from popping up.
Worse for Emmanuelle as she steps back to reset, Victoria like a viper strikes her on the nose with a straight punch that rocks her head back.
Followed soon enough by another two cross punches that knock Emmanuelle's head around, the guard of the older fighter is needed to be tighter as she starts being pushed back towards a corner.
Emmanuelle slips past a straight and comes inside to show she still has some speed, coming on the inside to force Victoria into another fiery exchange.
Both women letting their hands go as the seconds tick away in the round, the crowd roar them on as they rip shots to the others body and face.
The bell rings with both nudging the other back, an intense look crosses both their faces as they pass each other by on their way to their corners.
Both corners work on cleaning their fighters up, with Victoria's camp looking understandably happier with her for the early part of the round, less so about the finish to the round though.
Round 4:
Stepping back out to meet; Victoria let's Emmanuelle come at her more, the older fighter manages to score a few punches to the abs of Victoria.
Who digs her punches right into the face of Emmanuelle, stepping back out the way of a right to her ribs to strike a straight off the nose of her opponent.
Victoria starts to control the action; catching Emmanuelle on her nose when the older fighter tries to come on the inside.
The quicker hands of Victoria keeps catching Emmanuelle flush through her guard, Emmanuelle swings a right hook that just finds thin air, Victoria makes her pay with a left cross and an uppercut that rocks Emmanuelle back onto her heels.
Victoria stalking Emmanuelle back to the outside of the ring; Emmanuelle tries to surprise her opponent by dipping under a straight but after she lands two punches to the body of the American, she gets nudged back and a right catches her on the eye.
Emmanuelle steps back blinking to try and clear that eye, but Victoria keeps targeting it, forcing Chriqui back behind her guard.
But Victoria now starts to shake things up by working the body till Emmanuelle lowers her guard, then quickly slashes her right across the left eye to make Emmanuelle cry out.
The bell soon rings with Emmanuelle stuck on the ropes, Victoria roaring as she jogs back to her corner, knowing she has found a big hole in Emmanuelle's armour.
Emmanuelle touching her eye as it looks to be swelling up, Nicole working to reduce the swelling and try to give her a chance to get back at Victoria.
Who is sitting confidently across the ring, Victoria has a smirk on her face as she gets cleaned up by her coach, she nods at him as he goes through what she has to do, though she already knows how she can finish this.
Round 5:
Emmanuelle tries to go on the offensive early, but Victoria is pounding that swollen eye; making Chriqui cry out and try to cover up.
But Victoria is able to spike Emmanuelle on her nose, keeping her open to four more punches that thud into the face of Emmanuelle.
Chriqui swings a right hook that Victoria ducks under; JUSTICE LIFTS HER OPPONENT UP TO HER TOES WITH AN UPPERCUT AND EMMANUELLE CRUMBLES TO HER BACK!
The referee checks on Emmanuelle and sees she is knocked clean out, not even bothering to count as he waves the fight off!
Winner Victoria Justice KO Round 5After:
Victoria making another statement in the ring tonight, a big smile on her face as she struts around the ring with her arms flexed, getting a loud cheer from the fans as she goes.
The ringside doctor rushes in to check on Emmanuelle; waving for a stretcher as he wants to get her to the back to wake her up and run tests.
Nicole looking upset for her fighter, looking over at the gloating Victoria who shouts "I told you she was just a punchbag for me" with Nicole threatening to go for the young woman.
The referee steps in the way and tells her "I'd go with your fighter" with Nicole nodding and heads out the ring with Emmanuelle, who is beginning to stir and wonder why she is being stretchered out the ring.
Victoria turns around as she doesn't care one bit about the Team Canada crew, just smiling as her coach praises her for the strong finish she had to the fight.
Then Victoria gets her hand raised by the referee to a loud roar from her fans here in Australia, she shouts "I'll prove I'm the true elite for you guys!" Blowing kisses to the fans.
Before she steps out the ring and tells a camera "I think the BBU flyweight title will look good on this waist" winking as she taps her abs.