Post by girlsfriday on Apr 25, 2018 8:46:18 GMT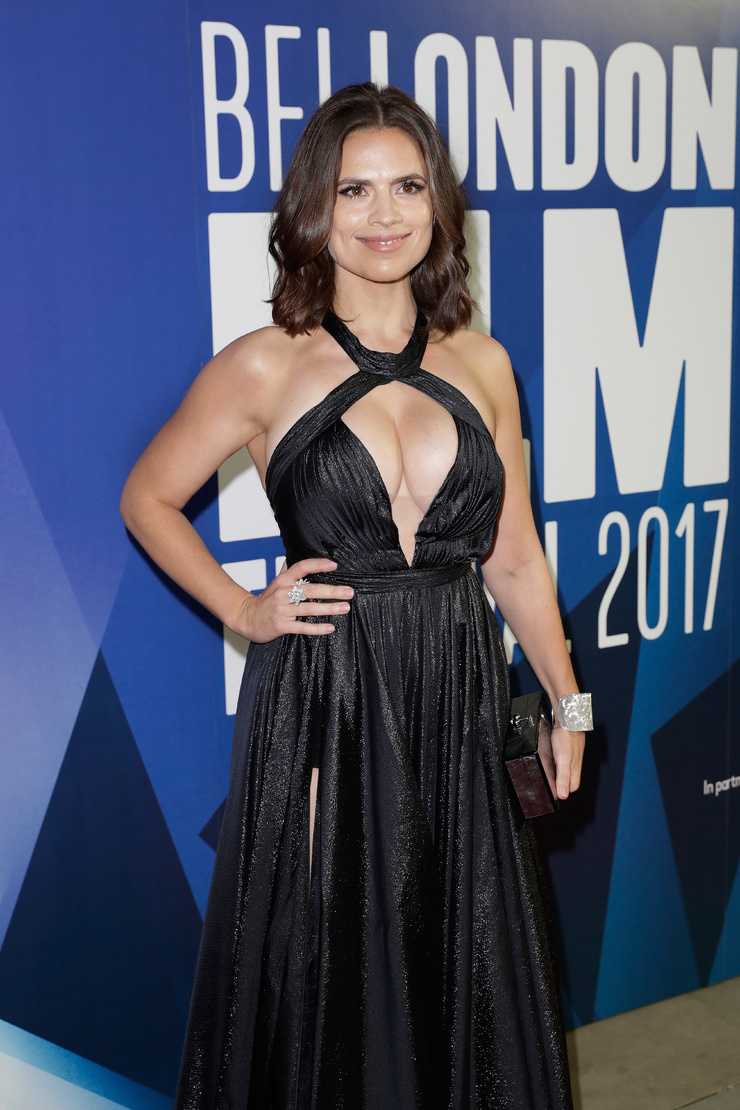 Vs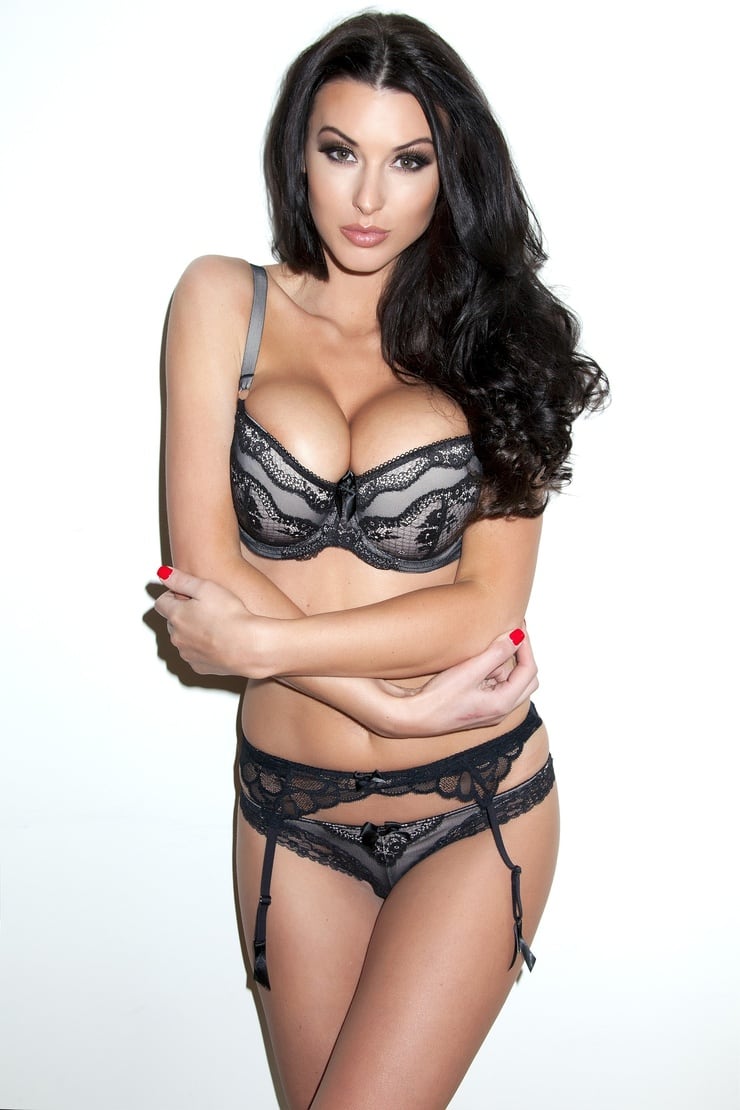 HAYLEY ATWELL VS ALICE GOODWIN: BBU JMDD TITLE BOUTResults:Lookout Writing: ArcherHayley:Defending JMDD Champion; 36 YO, 5'6 ½ (1.69 m), BBU: 6-2-0 since 2011, PrettyLittle Punchers.
Alice:Challenger; 32 Y0, 5'8 (1.73 m), BBU: 4-0-0 since 2016, Chimera.Before:
Says the Champion, Hayley Atwell: "Alice was the natural choice for me. She has a most impressive bust and what's JMDD without well-filled bra cups? She a bit taller, but what is 4 mm, really? She's got 4 wins by KO. It was clear she deserved that title shot and I am pleased she decided to accept"
It is not so much what Hayley Atwell says, as the way she says it, a faintly mocking tone that the model is quick to pick up on.
"Look here, Hayley," Alice says, "I won't stand for you talking down to me. You think you are a better boxer than me? I am unbeaten—that is more than you can say—and you are going to find out I know how punch and punch hard. You will learn the hard way to respect me!"
Hayley nods:"Respect must be earned. We will see how much of you can earn."
Alice glares at the British actress: "You are so going to regret talking to me like that."
Hayley just smiles wickedly, Alice turns away in an anger and doesn't look much happier when she enters the ring on Fight Night.
Alice is wearing faux lacy black bra and knickers with white boots and gloves (black laces) Her dark hair in a battle braid.
The champion is in faux lacy red red bra and knickers with black gloves and boots (red laces).
Alice tries to body up on Hayley during the instructions, but Hayley stands her ground, arms on hips until referee asserts himself to restore order.
Things calm down long enough for the instructions to be gone over as the fighters dispatched to their corners. The bell rings.
R1:
Alice moved out of her corner with surprising speed to drive lustily swinging rights and lefts into the sides of Hayley's bust line.
Hayley stopped with a startled look as Alice grinned at her and drove straight rights and lefts directly into the red bra cups.
Hayley fell back and threw up her jab, but Alice ignored the jabs even though they were banging her in the face as she continued to hammer the champion's prize knockers.
Hayley then started circling around and striking back at Alice's big mounds, but she couldn't seem to discourage the Australian's bombardment of her breasts.
Then Alice shifted gears and pumpedstraight shots into Hayley's face which drove her into retreat. Alice maintained the pressure though she was now banging punches off Hayley's skull.
Hayley could only do her best to avoid a knockdown punch, but she was looking quite sweaty and flustered by the time the bell rang. Alice gave her a parting smirk before going to her corner.
Hayley watched with angry eyes and then turned to her own corner.
R2:
Hayley was not about to let Alice take her by surprise again, so she was swiftly out of her corner to start the new round.
Alice was still pretty fast away from her corner, but now she found herself being pounded hard to the belly by Hayley's opening strikes. Alice went after Hayley's breasts again, but Hayley how brought her hooks up deep into the underside of Alice's big bosoms.
Then she struck back hard at Alice's midsection and had Alice tipped forward.
Now she brought vengeful rights and lefts into the overhanging mammaries, Alice shuddered under these muscular impacts, but she slashed back Hayley head bouncing another hard right off the champion's skull, Hayley and Alice kept pushing forward, Hayley hooking at Alice's breasts and belly driving the taller fighter up onto her toes with some of these.
Alice smacked Hayley's breasts from side to side, making them sway in their bra cups, but Hayley just punchedall the harder until she had Alice falling back step by stubborn step to the bell. It was a close round, but it went to Hayley Atwell.
There was no smirk on Alice Goodwin's face just a look of unhappiness.
Meanwhile Hayley had a grim smile on her lips as she strode back to her corner.
R3:
Both fighters again out quickly, but this time Alice Goodwin makes a few preliminary thrusts at Hayley Atwell's breasts and Hayley instinctively moves her high guard down to cover then.
Alice then unleashes a might right that catches the champion on the side of the head.
Hayley knocked to one side has to struggle to stay on her feet. Alice moving to pursue her clearly hurt foe and tries to drive her into the ropes.
Hayley hit hard to the flank finds herself lurching towards the ropes, but she tries hard to slide along the strands as Alice tries to pin her.
Hayley finally clinches obliging the referee to break them up, Hayley then slips passed Alice and makes it out to mid ring.
Alice right after her and smites Hayley hard to the hooters with straight rights and lefts.
Hayley jabbing those big breasts but Alice not backing down.
Challenger keeps up the pressure to the bell, Hayley breathing hard but giving Alice a defiant look, Alice turns away clearly unimpressed.
R4:
Alice going right back at Hayley who is circling and then counter-circling, but Alice seems to be keeping up with the mobile champion. More importantly, Alice is maintaining the punching pressure, though Hayley is blocking her to the face and head, so Alice is working breasts mixed in with shots to the belly.
Hayley seems to be concentrating more on her footwork than her jabbing, though she is getting some attention getters into Alice's belly, then Alice moving with Hayley seeming to be in control.
Then Hayley steps forward and pumps a left into Alice's breadbasket.
Alice freezes with a gurgle and Hayley FIRES a right uppercut in under Alice's chin. Amazing to see Alice go up on her toes and then come toppling backwards to land with a crash that makes the ring tremble.
Alice laying there, stretched out, gloves covering her face as she rocks from side to side. Hayley looks down with satisfaction then departs for the neutral corner.
Referee moves in to count and Alice apparently hears him, she sits up and then gets to her knees.
As the crowd holds its breath, she rises just as the official has reached "NINE!" Alice is ashen-faced but insists she can go on.
Hayley quickly comes back but Alice is strictly on the cover-up and survival mode.
She lets Hayley lash away and is still standing at the bell, but Hayley's stolen what had seemed to be a sure round for the challenger who trudges away looking quite disturbed.
R5:
Alice comes out trying to right the ship by going right at Hayley and trying to get one of those rocking shots off the champ's head.
Hayley now ducking these and using the jab to keep Alice off balance.
Alice looks frustrated and tries to force her way in close, Hayley seems to have been waiting for this.
She smashes a right to the jaw, a left to jaw and a cracking right uppercut to the chin.
ALICE GOES DOWN.
Alice topples forward onto her hands and knees as Hayley quickly goes to neutral corner.
Alice breathing hard, trying to pull herselftogether and again she is able to beat the count at "EIGHT!" She stubbornly insists she can continue.
Hayley right back at Alice and pounding her belly,then hammering her breasts, Alice trying to jaw, but it is confused and weak.
Hayley then goes back to a right cross/left hook/right uppercut/left uppercut series that strikes home on Alice's chin.
Alice's knees buckle and Hayley pumps in another uppercut, Alice falls to one side and curls up to sleep.
Hayley watches with interest as the referee starts his count, but Alice can only push herself into a sitting position and looking over at Hayley in despair as the referee declares:
"TEN!...YOU'RE OUT!"
THE WINNER AND STILL BBU JMDD CHAMPION HAYLEY ATWELL DEFEATS ALICE GOODWIN KO5.After:
Hayley quickly has her gloves removes and hurries to mid-ring where the referee is trying to help the dazed Alice to her feet.
"I'll take it from here," Hayley says pushing the official aside, then addresses Alice: "Now you are mine!"
Alice tries to hide a sick look behind defiance, Hayley smiles and unhooks Alice's big, she waves it in Alice's face.
"It will look most impressive on my wall back at the Punchers training Center, my word, I think you could lose a couple of my smaller teammates in this thing," Hayley comments as the crowd laughs along. "Now on your feet, Alice."
Alice Goodwin stumbles to her feet. She is trying to cover her breasts, but then Hayley yanks her arms behind her back.
"Now don't be so shy Alice, you are a glamour model, I understand, I want everyone how I have punished those big, beautiful knockers of yours, now get moving!"
Alice sullenly trudges around the ring as some unkind hands hoot and other cheer or boo, Hayley just smiling as they complete their circuit, then Hayley lets Alice flee to the Chimera corner, but before she cries:
"YOU WILL PAY FOR THIS ATWELL! I SWEAR I WILL!"
"Threats will only cause you to lose another bra and next time I may take your knickers, too!" Hayley calls back cheerfully waving the trophy bra as the humiliated Alice hurries away.
Alice Goodwin did give Hayley Atwell a good number of problems in this fight, but the JMDD champion overcame then and put the challenger down in 5.
Impressive win by Hayley and JMDD fans will surely look forward to her next defence with great anticipation.