Post by girlsfriday on Jun 27, 2018 7:23:41 GMT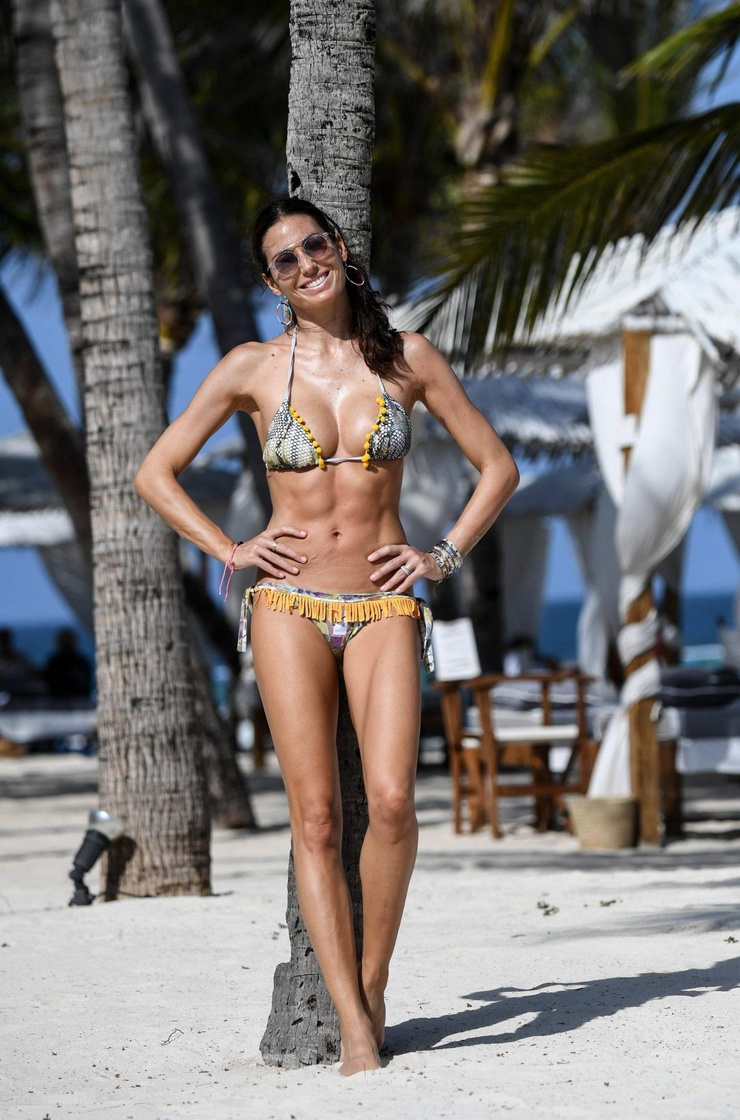 Vs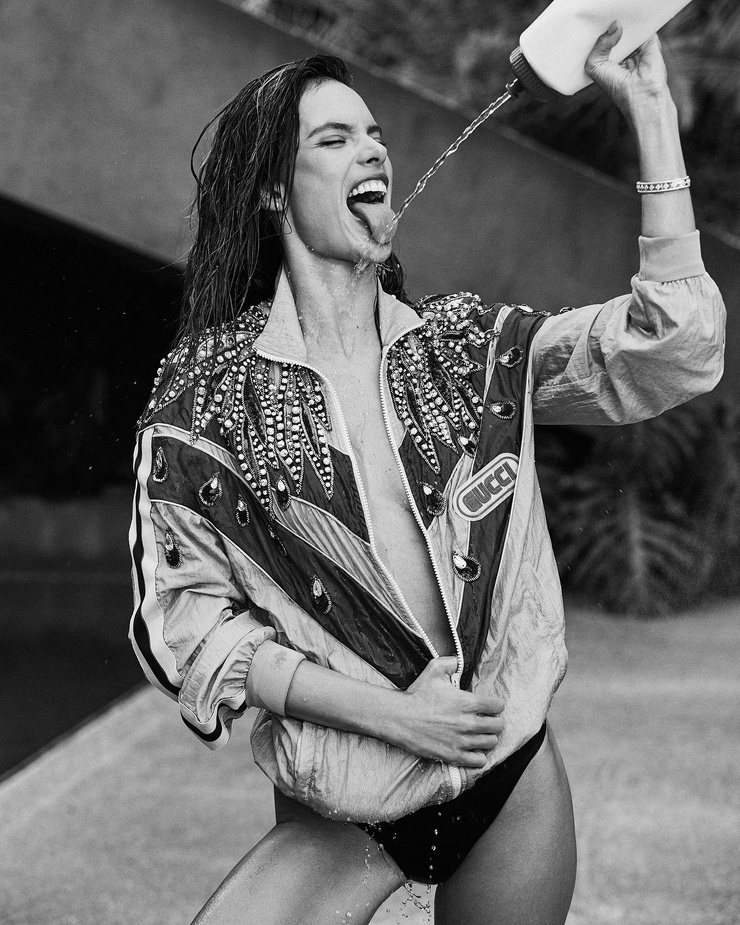 (Written by Girls Friday/Results by Lookout!)(Free Agent vs Girls Friday)Intro:
The BBU lightweight title is on the line as the unbeaten Italian star Elisabetta Gregoraci challenges the Brazilian star Alessandra Ambrosio, who is trying to claim the record amount of title defences in the lightweight division.
Elisabetta is 38 years old; stands 5'9 and holds an unbeaten record of 7 wins, all by knockout.
Alessandra is 37 years old; stands 5'9 ½ and holds a record of 24 wins, all by knockout and 6 defeats, she is the current BBU lightweight champion, this being her fourth defence.
Both fighters met at the press conference and squared right up to each other, Alessandra especially looking pissed as she uses her forehead against Elisabetta's to try and shove her back.
Nearly leading to a fight as Elisabetta looks ready to shove Alessandra, if not for their coaches pulling them back, with several insults being traded in the native tongue of the women to make it clear how heated both of them are.
Both sit down at their tables and Alessandra puts the BBU lightweight title in front of herself to show the press what this is all about.
Elisabetta gets to speak first; telling the journalists in her thick accent "this is what I have been working on from the beginning, I never came into celebrity boxing to simply have fun, it was always to claim that title and I will grab it will both hands"
Alessandra shaking her head with a cocky grin as Elisabetta adds "I saw the way that Yvonne Strahovski made Alessandra her bytch in their FCBA title fight only a few weeks ago"
That darkens the mood of the champion again; who replies "ain't going to happen" as she folds her arms and glares over at her challenger, leading to a few insults before organizers tell both to calm down.
Alessandra tells the press "look I almost became the illusive dual champion, but that is over for now and I go back to looking to break records here and dreams like this c***!"
"What did you call me!" Roars Elisabetta as she stands up; security needing to get involved as the fighters look ready to have the fight right now, instead they are led off the stage as both still throw insults at each other on the way off the stage.
Fight night; Elisabetta comes out with her coach Martina Colombari by her side, both women look all business as they head down to the ring, Elisabetta banging her gloves together as she goes.
Her attire tonight is a turquoise sports bra, matching trunks and shoes with a yellow set of gloves, while her hair is braided for battle.
Climbing into the ring; she nods to the fans but looks in a deep focus to get on with this, warming up with Martina's help.
Now out comes the champion; Alessandra has Taryn Terrell and Eva Carneiro behind her, with Taryn holding the BBU lightweight title up for all to see as Alessandra gives the crowd a quick shake of her hips and a look of her pearly white smile.
Her attire is a black sports bra with a golden AA motif on her left cup, black trunks with a golden waistband, gold gloves and black shoes, her own hair is braided too.
Stepping into the ring; her demeanor changes to a much more serious one as she scowls over at Elisabetta, who is looking to get past her coach to get to the champion as the mouthed insults begins again.
Either bravely or stupidly; the referee brings the fighters to the ring centre, staying between the two fighters as the ref holds the title up for all to see.
While both fighters spit insults; when asked to touch gloves, they simply turn their backs and jog back to their corners, ready to start 10 rounds of BBU lightweight title action.
Round 1:
"Ding" out come both fighters towards the ring centre with high guards, as soon as they get into range; they start off swinging hard shots at the others heads, mostly finding air before nearly clashing bodies.
They step back and start trying at range; cancelling each other out as they land stinging punches through the others gloves as they are used to bullying opponents.
Alessandra finds the key it seems as she dips under a straight and comes inside with a three punch combo to the body, with Elisabetta groaning out and stepping back.
It leads to Alessandra now being able to drive Elisabetta back behind her guard, Elisabetta clearly seen gritting her gumshield with frustration at being behind her guard.
The champ is only worried about trying to break the guard open; changing targets up to work the defined abs of the Italian.
Who groans under the hits; but Elisabetta fires back as she is near the ropes, leading to a fiery exchange between the fighters, both groaning with effort as they slug it out.
Elisabetta catches Alessandra cleanly with a stiff right across the cheek, the champion stepping out the pocket and the challenger now drives her back with two more clean punches catching Ambrosio to her face.
The last few seconds of the round sees Alessandra being forced around the outside of the ring, Elisabetta now paying her back with two body shots as the bell rings.
As the round ends; the fighters step into each others face, the referee needed to jog in and push the two apart as they continue to spit insults with neither happy with how the opening round went, too close to call.
Round 2:
Now both have had a taste of the others power, they seem to be boxing more smartly, guards a little more tighter as they trade single punches.
Till Elisabetta ducks under a right cross and pushes Alessandra back with a right to the body and an overhand left turns the champs head to the side.
Alessandra being driven back behind her gloves; several punches finding their way through them to knock her head back and knock her onto the ropes.
Elisabetta with a grin on her face as she nearly knocks Alessandra's gloves back into her face each time she hits them, before she starts thudding shots into the sides of the body of the Brazilian.
Alessandra tries fighting back with the fighters brawling it out to the delight of the fans, as a right cuts across the nose of Alessandra though, she cries out and clinches up with her opponent.
The referee steps in and pries them apart after a little wrestling action, once apart; Alessandra moves to space and finds Elisabetta coming towards her with a real predator look.
Both trade single punches, but it is clear that the champion looks a little stunned by the power of her challenger, as Alessandra backs up.
As the bell rings; Elisabetta happy with the way the round has went, bullying Alessandra around the ring to the delight of her corner, who nods at her as they wipe her down.
While in the Girls Friday corner; Taryn tells Alessandra to box smartly, use her skills as trying to bulldoze Elisabetta is just going to end up in a coin toss and she clearly doesn't believing in tempting fate.
Round 3:
Alessandra doesn't look as keen to rush out now; with Elisabetta taking control of the early action as she claims the ring centre and the fighters trade single punches, with Alessandra working with her jab.
The Italian parries a straight and lands one of her own to the abs of Alessandra, Elisabetta looks to drive the champion backwards, who has to use her footwork to step back and then sidestep her challenger.
Gregoraci smirks and waves Alessandra to bring it, before she keeps forcing Alessandra around the ring with head hunting punches, each either striking glove or finding itself smacking off the face of her fellow model.
As she tries to step in with a right hook that misses as Alessandra leans back, with the champion countering with a straight off her nose and moves into space.
Elisabetta gives hunt as she keeps coming forwards, with Alessandra surprising people by focusing on counter punching her opponent after moving her head out the way of punches or parrying.
But Gregoraci catches her with a straight off her nose and follows with two cross punches that pushes Alessandra back behind her guard.
Elisabetta late in the round uses her left shoulder to nudge her Alessandra back and lands a right hook that knocks the Brazilian onto the ropes.
Sweat flies off the face of Alessandra as she gets cleanly hit with three punches across her face, the bell rings to end the round straight after with Elisabetta smiling as she stares at her scowling opponent.
With both women back in their corners, Alessandra's cheeks look red as Eva works on them, Taryn looks exacerbated as she holds her hands out and asks "do you want to lose again?!" That seems to get Alessandra's attention as she stares at her coach angrily.
While the opposite corner is much more relaxed; Martina wiping Elisabetta down and telling her simply to keep pushing the champ around.
Round 4:
As expected; Elisabetta looks to keep the pressure on Alessandra, stepping forwards behind her jab as she looks to keep Alessandra towards the ropes.
The champion keeping her guard tight and taking most of the punches off her gloves, she is struggling to find a way out of the defensive stance she is in.
But as Elisabetta steps in with two body shots that make her hiss out, Alessandra lands a right hook across the chin of Gregoraci to knock her back.
Seeing an opening; Alessandra strikes Elisabetta to the face with two punches that knocks her head back, with Elisabetta now finding herself needing to cover up.
The champion with a sly shove to the guard of Elisabetta, before drilling her straight into the abs just above her waistline to make the challenger cry out.
Martina doesn't look so relaxed now as Elisabetta's guard opens up, Alessandra backs Elisabetta up now onto the ropes, with the Italian trying to fight back.
Both slugging it out; problem Elisabetta has though is that Alessandra can load up more on her punches and move her upper body out the way of her punches.
Leading to Alessandra cracking Elisabetta across the face with two hard hooks that knocks her onto the ropes as she looks rocked!
Elisabetta covering up as Alessandra starts trying to throw bombs to end this, but the champ mostly hits the guard of her opponent and Gregoraci clinches up with her to force the referee to step in to separate them.
Once apart; Elisabetta looks to come back at Alessandra, leading to another toe to toe exchange at the ring centre, both crack the other with vicious punches that open up bloody lips to make things up more brutal.
The bell rings with both fighters scowling at each other, before bumping shoulders as they head past each other to their corners.
Taryn shouts "that's my champ!" As Alessandra sits down in her corner, Eva working on patching her up as Taryn continues to give her a pep talk.
While Martina wipes the blood from Elisabetta's lips before she works on them, telling her to get back into the face of the champion and bash her apart.
Round 5:
Elisabetta looks to keep on the front foot, keeping her jab high to try to catch Alessandra on her head to keep her on the ropes.
But Alessandra shows good defensive movement to dodge the punches of Elisabetta early on, till she slips under a straight and fires an uppercut that wobbles the legs of Elisabetta as she gets caught flush.
The challenger tries to step back to open up space; BUT HER GUARD IS TOO OPEN AND ALESSANDRA CATCHES HER WITH TWO HOOKS ACROSS HER FACE THAT PUT ELISABETTA ON HER BACKSIDE!
The crowd roar as Martina shouts for Elisabetta to get up 1...2..3 Elisabetta shakes her head and has a glass eyed expression 4...5...6...7 as Elisabetta tries to get up, she falls back to her side as she is too dazed 8...9...10 and is counted out!
Winner and still BBU lightweight champion Alessandra Ambrosio KO Round 5After:
Another name to the list of victims at the hands of Alessandra's knockout power, now that's 4 title defences on her road to taking the record in the division.
Though she didn't have an easy time here, she shouts to the heavens as she pumps her fists in the air on the way back to her corner.
While Elisabetta is helped over to her corner by Martina, tears start running down her face as she comes out the daze and realises that she has lost, covering her face with her gloves.
Alessandra though clearly hasn't forgotten the bad blood in the lead up, stepping over with Taryn and Alessandra pushes Martina out the way, she shouts insults at Elisabetta about how she is a failure.
The referee needed to step in as Martina tries to shove Alessandra back, Taryn getting into her fellow coaches face as tempers flare up.
Martina helps get Elisabetta out the ring and up to the back, the looks of rage on their faces tell you this is far from over for them.
Alessandra gets handed her title belt, which she raises into the air with a big smile on her face, she swaggers around the ring looking as proud as a peacock.
The champ soon climbs out the ring and Taryn puts the title around her waist, Alessandra jokes with Taryn and Eva about where they can go to celebrate tonight before they head up the ramp together.
The next big question is who will Alessandra pick for her historic 5th defence, if she wins her next title fight then she ties with Lisa Maffia's record, so who will it be?