Post by girlsfriday on Jul 25, 2018 16:11:13 GMT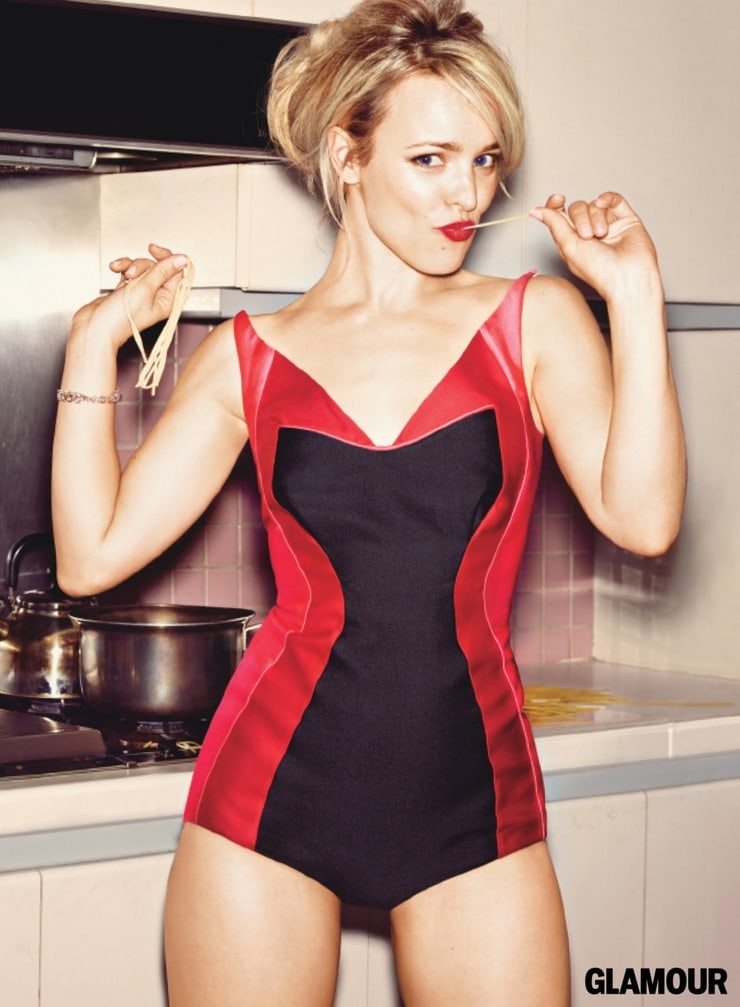 Vs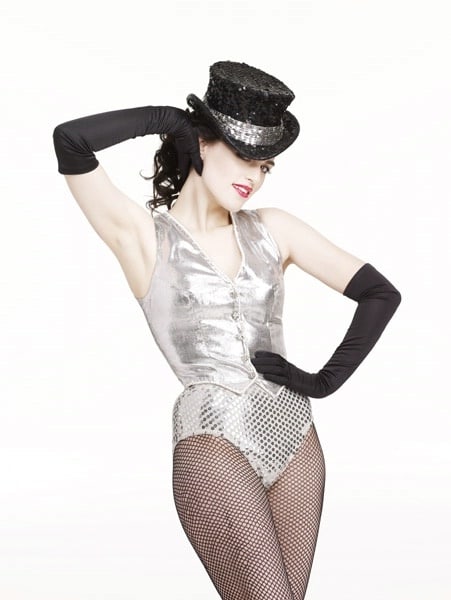 RACHEL MCADAMS VS KATIE MCGRATH
BBU Crossover Bout
Results: Lookout     Writing: Archer
Rachel:  39 YO, 5'4 (1.63 m), BBU:  1-0-0, 1 KO since 2017, Foxfire Boxing
Katie: 34 YO, 5'5 ½ (1.66 m), BBU: 4-0-0, 4 KO since 2016, Foxfire Atlantic Boxing
Before: Newly signed by Foxfire Atlantic, Katie McGrath is very happy about getting established management, but now FAB's North American counterpart Foxfire Boxing has sent its veteran, multi-time bantamweight champion Rachel McAdams over for her inaugural FAB fight.
"I am excited, really I am," Katie tells the press, "I have seen how good Rachel has been in the past and I know I will have my work cut out for me in this fight. This is such a great opportunity and I can't let it get away."
"Always glad to be facing an opponent eager to fight me," says Rachel. "This will be only my second BBU fight. I was anxious to get one in because it is no secret I am nearing 40. Some call it a number, but, really, time does catch up with a fighter. I have had 86 fights back home. I have won a goodly number of them ((47-38-1, 25 KO's scribes will later note)) and held the FCBA Bantamweight Title 4 times. I am comfortable with my record, but I don't want to stay too long at the party. Still, no reason I cannot find new challenges in the bouts I have left. Katie here has shown talent and Kate Winslet was wise to snap her up for FAB. I am just here to help them find out how good Ms. McGrath is and enjoy the change in locale."
The night of the fight finds FAB trainer Sophie Myles accompanying Katie to the ring. Katie is in a glimmering silver bodysuit with what appear to be dark fishnet hose. Silver boots and gloves with black laces. Katie's hair is pulled back into a ponytail. Then comes Rachel McAdams with Virginia Madsen, the Foxfire trainer. Rachel is in a red and black one piece with red boots (black laces) and black gloves with red laces. Her bobbed auburn hair is loose but wetted down. The ring instructions are quickly covered. Gloves are tapped. Katie and Rachel are back in their corners. The bell rings.
R1: Katie comes flying from her corner and knocks Rachel backwards with a wild leaping right cross to the jaw. Then Katie stuffs a left into Rachel's breadbasket and doubles her up while thrusting her back, Rachel suddenly being driven back to her own corner as Katie hits lefts and rights to the jaw and then back to the midsection. Rachel looking uncharacteristically overwhelmed as she struggles to get her jab going. Before she can, Rachel gets smacked under the chin by Katie and thrown against the turnbuckle. Katie drinking in the sight of a hapless Rachel on the ropes. However, an instant later, Rachel comes lunging off the ropes and blasts Katie across the chops with a right of her own! Katie spins away. Rachel standing there breathing hard, shaking her head to clear it and then going after Katie. Katie has pulled herself together and greets Rachel with a barrage of jabs. Rachel's counterattack quickly loses steam as a cut is opened over her left eye and her face is suddenly lumped up with reddened areas. Rachel goes on the defensive, but Katie seems shaken too and is slow resuming the attack. The two circle and punch. Then Katie ducks down and goes in batter Rachel to the belly. Rachel falling back in good order and duels with Katie to the bell. Crowed cheers them both, but the judges decide Katie's efforts have won the round—wide. (Some grumbling from McAdams fans about this).
R2: Rachel not about to let Katie McGrath blitz her again, she is speedily clear of her corner and engages her challenger at center ring. Katie firing back steadily as the two maneuver around each other, but Rachel getting some good ones into Katie's head. Katie starting to feel the impacts as her bell starts ringing from Rachel's accurate noggin knockers. She falls back and Rachel follows, now going to Katie's stomach with digging hooks. Katie bending forward, trying to protect her head, so Rachel brings some uppercuts up into Katie's easily available breasts. Katie stung, falls back faster, but finally is able to get her jab going to make Rachel duck. Rachel shows some interest in trying to get Katie into the ropes, but McGrath not obliging as she stays clear of the strands to the bell. Rachel McAdams comes back with a wide win of her own in this round.
R3: Katie showing some better footwork this round. She's able to draw Rachel with feints and pop her hard to the jaw and chin. Rachel made wary by these moves and so Katie goes on the attack. Katie pressing forward, trying to force her punches between Rachel's defensive gloves and forcing the veteran to give ground. Rachel now finds she's the one being herded onto the ropes and she fights back hard with the jab into Katie's body. Katie fighting back and the blazing action at toe to toe range is the most intense of the fight so far. Crowd roaring as the two fighters are urged on. In and out, in and out go the elbows of Katie McGrath and Rachel McAdams as they bring gloves into hard impact with each other's body. Then Katie slides an uppercut into Rachel's chin and McAdams gives ground. McGrath advancing but Rachel resisting hard, Bell rings with Katie winning a hard-fought round.
R4: Katie resumes her more mobile approach in this round. Rachel moving with her, trying to match the FAB fighter move for move. Then Katie does a sudden sidestep that causes Rachel to swing at empty air. BANG! Katie catches Rachel hard to the jaw with a atomic right hand that knocks Rachel clean off her feet! Rachel thrown on her side and lies there stunned. Katie suddenly flush with excitement. She's put the veteran champion on the canvas! How great is that? Rachel  pushing herself up on one arm, panting hard, clearly trying to regain her senses as the referees count mounts. Then Rachel makes a great effort and staggers to her feet just as the official reaches "NINE!"  Katie cannot hide her disappointment, but then resumes the fight by going after Rachel. Rachel all defensive now, using all her veteran skill to make sure she isn't finished off this round. Katie pounds Rachel to the body, but Rachel just absorbs it all to the bell. Katie looks frustrated as she walks back to her corner. Rachel looks relieved she's still in this fight. No surprise: with the knockdown Katie McGrath wins round wide.
R5: Rachel McAdams definitely not interested in taking the offense this round. Katie McGrath more than happy to be the aggressor. Rachel seems intent on protecting her head from anymore knockdown punches and keeps gloves up close to her chin. She has to give up her body to Katie's punching, but she fires out enough jabs to keep Katie from getting too close. Katie settling for seeing if she can't just wear down the veteran. Rachel steady on defense, not giving Katie the openings she's hoping for, but giving up a lot of points to Katie this round. Round ends with Katie again looking frustrated. Rachel quieter, but observers note she looks better walking to her corner this round.
R6: Katie appears determined to crush Rachel McAdams this round. She comes rapidly at the veteran and lands some good punches to the belly to start things off. Rachel tipping forward and Katie leaning in to start cracking shots off Rachel's head, but suddenly Rachel erupts with a right uppercut to Katie's chin. Katie goes stutter-stepping backwards as Rachel leaps at her with rights and lefts to the head, Katie shuddering, still backing up and pawing at the rampaging Rachel with a feeble jab. Katie finds herself driven on the ropes, but she wraps her arms around Rachel to force a break, Rachel comes  back, but Katie slides along ropes, fighting the veteran off until she can scoot out to mid ring. Rachel going after Katie and they have a fierce exchange of head shots, but Katie is the one stumbling away. Katie desperately getting her jab up to slow Rachel down and she finally stabilizes her defenses just before bell sounds. Rachel looking all fired up as she strides back to her corner. Katie a lot slower getting her corner.
R7: FAB corner work hard on Katie McGrath during the break, but she comes out looking ashen-faced and on shaken legs. Rachel moves in with some preliminary shots to the belly and breasts, but these draw only a feeble jab from Katie. Rachel then strikes with shark-like fury as she batters her way through Katie's gloves until she can smack her head around from side to side and then bobble her chin with quick little uppercuts climaxing in a BIG RIGHT UPPIE! AND KATRE MCGRATH CRASHES ONTO HER BACK! Ringsiders swear the ring shook at impact of Katie McGrath's landing. Katie lays there groaning, her right arm covering her eyes as she roles her head from side to side. Referee moves in as Rachel goes briskly to neutral corner. The count mounts steadily and it is clear Katie McGrath is not going to beat it:
"NINE!...TEN… YOU'RE OUT!"
THE WINNER RACHEL MCADAMS OF FOXFIRE BOXING DEFEARS KATIE MCHRATH OF FOXFIRE ATLANTIC BOXING KO7!
After: "Once she knocked me down I was determined to take her out," Rachel McAdams says frankly. "Katie has a lot of talent and punching power, but I was not going to let her get the better of me! I trust she'll recover from the experience. I've had some nasty beat downs myself, but they only made me stronger. If she's as good and as tough as FAB thinks, she'll come back from it. I like her, but I was not about to let her take advantage of me! Call me hard hearted, but I have my pride!"
Katie McGrath not speaking to the press until the next day. Kate Woinslet, FAB's managing partner assures everyone the new hire has been pronounced "battered but unbroken" by the medical team.
"We wanted to find out how tough Katie was, but Rachel gave her a lot more than any of us was expecting," says Kate.
"It was certainly educational,:" Katie herself says ruefully. "I am not upset with Rachel for beating me. That's what boxing is all about, but I feel like I should have done better job and keeping her from doing it. So it was painful—especially since it is my first loss in the BBU—but it will motivate to do better next time."
Not a surprise that a veteran Like Rachel McAdams would defeat a relative newcomer like Katie McGrath, but it was surprising difficult for the veteran. In fact, Kate put Rachel on the deck, only to have Rachel recover in a couple of rounds and strike back. Very enjoyable bout and we suspect Katie will do better if she faces less formidable opposition next time out.