Post by girlsfriday on Aug 29, 2018 7:36:23 GMT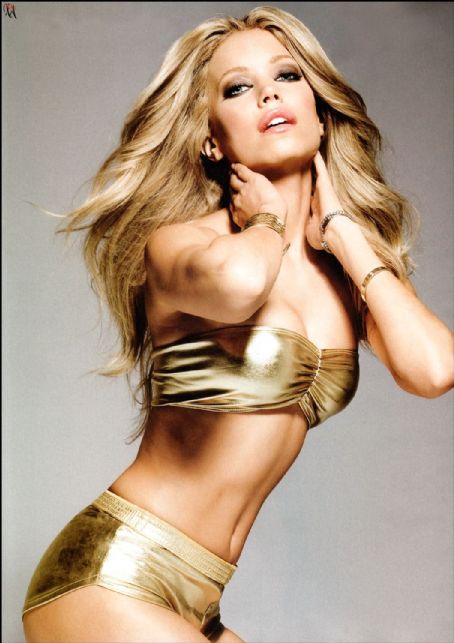 Vs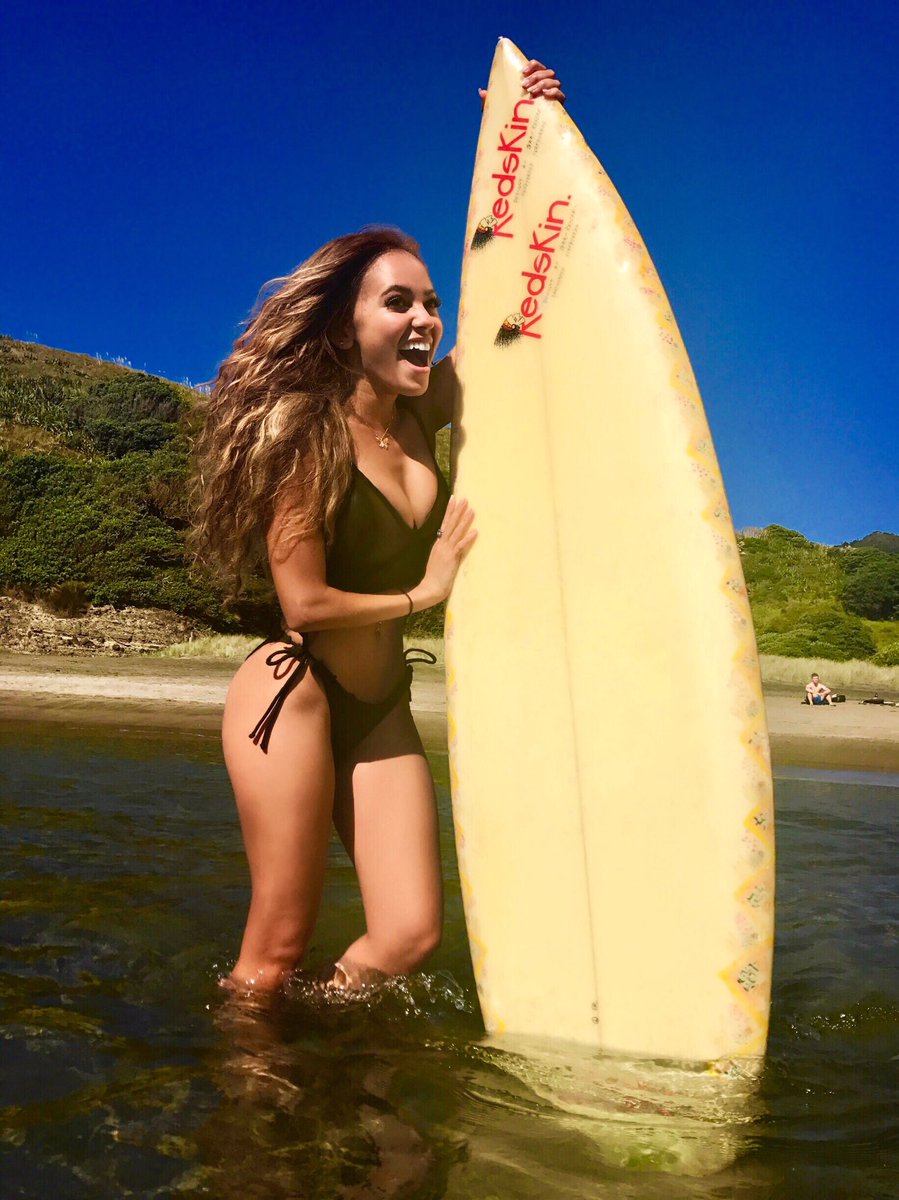 SYLVIE MEIS VS VANESSA MORGAN
BBU AUGUST PPV: Beach Boxing from Blackpool
Results: Lookout  Writing: Archer
Sylvie: 40 YO, 5'2 (1.58 m), 16-13-0, 14 KO since 2012, Foxfire Boxing
Vanessa: 26 YO, 5'2 (1.58 M), 2-0-0, 2 KO since 2017, BBU Free Agent
Before: Vanessa Morgan having fought her first 2018 fight in Brisbane, Australia, now finds herself heading to beach fight in the British resort town of Blackpool. Both fighters speak to the press separately in the run-up to their fight.
"I have to thank the Girls Friday organization help prepare for this fight," says Vanessa Morgan. A Canadian actress best known to international audiences for her appearance in the 2nd Season of THE SHANNARA CHRONICLES. Since then she has become a regular on The CW Network series RIVERDALE . "They had been a big help when I fought Louisa Lytton in Brisbane and they have come through for me again here in the UK. Of course, when you're a "free agent" you take help where you can get, but Maisie Williams and my old co-star from SHANNARA, Ivan Baquero were so supportive. I really want to thank them for doing that. I realize I am only on my 3rd fight here in the BBU—but I am undefeated in my first fights.  I just want to keep winning and hope someone will decide to sign me up. Whoever you are: I really want to fight for you! Give me a  call!"
As for Sylvie Meis, the Dutch model/TV personality seems quietly confident: "I've been around the BBU for some time. I think I can handle a rookie like Vanessa Morgan, especially in a beach fight. I feel in excellent condition and I have been working hard at the Foxfire Atlantic training center at Black Swan Hall. I am 1-1 so far this year. I am looking forward to making that 2-1."
Sylvie comes to the ring with FAB head trainer Sophia Myles and former BBU Lightweight Champion Malika Menard. She is wearing a gold bandeau top bikini with golden gloves. Her hair is loose, but wetted down. 
Vanessa appears with her trainer but also accompanied by Maisie Williams and Ivana Baquero.  Vanessa is in a black string bikini . She is wearing black gloves with gold laces. Her blonde streaked hair is in a simple ponytail.
Ring instructions are correct and covered quickly. Fighters back to their corners and both look ready to go. The bell rings….
R1: Sylvie moves smoothly across the sandy surface of the beach ring and puts early pressure on Vanessa. Sylvia flicking shots to head and body, keeping Vanessa uncertain about where the next incoming punch is headed, Vanessa being cautious in the early going. She's firing back quick counters, but Sylvie's moving around a lot and proves a hard target to hit. Vanessa working on the problem, trying to get her leather on Sylvie, but the Dutch veteran is knocking Vanessa back on her heels with repeated shots to the chin. Vanessa's guard rising and so Sylvie works the midsection and breasts as her point total rises steadily to the bell. Round ends in a wide win for Sylvie Meis.
R2: Vanessa showing considerably more aggression as the new round opens. She goes right at Sylvie and hits her hard to the breasts and stomach. Sylvie pushing back with the jab, but Vanessa keeps coming and she starts pushing straight rights and lefts between Sylvie's gloves to smack her hard to the face. Sylvie now the one knocked onto her heels and Vanessa now strikes at jaw and chin. Sylvie in a rapid retreat, trying to use the jab to slow Vanessa up, but Vanessa willing to absorb the jabs to land solidly on Sylvie as she pushes her around the ring. Sylvie does rally late in the round behind her jab that stalls Vanessa with shots to the belly. It's too little too late to keep Vanessa from winning the round by a wide margin.
R3: Sylvie attempts to charge Vanessa as the third round begins. She is across the sand and swinging at mighty right at Vanessa head. Vanessa turns a shoulder to block the right, then swings back with a left that clouts Sylvie on the side of the head. Sylvie legs turn to rubber and she flounders away. Vanessa moves quickly to corner the dazed Sylvie and pound her to the body to get her moving back. Sylvie tries to make a stand several times and she gets into heated punch flurries with Vanessa, but each time Vanessa gets in punch to the jaw or hook to the gut that send Sylvie tumbling back once more. Now Sylvie is on the ropes and Vanessa going at her with driving shots to the body as Sylvie covers her head and hunkers down to ride out the storm. Bell finally rings. Vanessa steps back uses her right forearm to wipe the sweat streaming down her brow and then walks away. Sylvie slowly, gingerly leaves the ropes and makes her way back to her corner.
R4: Sylvie worked on by the Foxfire Atlantic corner crew and they get their girl out fighting. Sylvie not so reckless this time, but she goes nail Vanessa to the chin as she tries to come in. Vanessa on shaky legs, falling back to regroup and Sylvie rolls forward punching hard as her counterattack gains strength. Sylvie moving to cut off the ring on Vanessa as the preliminary to get her on the ropes for some retributional punching. Vanessa shows ability to fight well as she back up as she uses her jab to keep Sylvie from entrapping her. Sylvie working the head, bouncing rights and lefts and keeping the rookie ducking. Sylvie doing a good job keeping Vanessa on the defensive this round and is rewarded after the bell as the judges give the stanza to her wide.
R5: Now Sylvie and Vanessa are out of their corners with speed. They get to the center of the ring and start circling around each other trading shots to the head. Then Vanessa moves in close and starts pounding Sylvie into breasts, stomach and ribcage. Sylvie not backing down gives it right back to Vanessa. They keep pushing forward, sometimes bouncing off as their straining bodies collide, other times, they dig their feet in and push as they punch. Referee breaks up these, but they are quickly back at it toe to toe. Grueling effort under the hotel sun, but their wants to give in. Then Vanessa uses a series of hooks to the belly to tip Sylvie forward and then bring uppercuts hammering into Sylvie's chin. Sylvie's legs shuddering under these blows and  Sylvie's punching rate declines. Vanessa starts moving Sylvie back, but Sylvie is resisting hard with blows to the body. Vanessa hangs in and keeps up the pressure as she grinds Sylvie back. Bell rings. Both fighters looked drained and are slow getting back to their corners. Judges give the round to Vanessa, but it is close.
R6: Vanessa on the attack from the bell. Sylvie hit hard in the stomach early and sent shuffling back, doubled up as she struggles to regroup. Vanessa not wanting to give Sylvie any respite, is all over her, striking at head and body with desperate, heaving punches that are striking home hard. Sylvie stumbling back, trying to keep away from Vanessa relentless punching. Then Vanessa puts another hook in Sylvie's gut, doubling up again, but this time Vanessa sees an opening. Vanessa rips one-two-three-four uppercuts in lightning succession into Sylvie's chin. Sylvie's legs suddenly become entangled and DOWN GOES SYLVIE. Sylvie lands on her back, but then curls up and lays on her side moaning. Vanessa quickly goes to the neutral corner. Referee moves in. Sylvie pawing at the sand, trying to push herself up, but sinks back down and is huddled once again on the sand as the referee counts:"
"NINE!...TEN!..YOU ARE OUT!"
THE WINNER VANESSA MORGAN DEFEATS SYLVIE MEIS KO6!
After: "That was a tough one," Vanessa tells reporters after the fight, "Sylvie pressed me hard at times, but she couldn't break through. I held on and took her down. I just hope it will help me in my quest for management. Meanwhile, I want to again thank the Goirls Friday organization and especially Ivana Baquero and Maisie Williams for their help and support in getting me ready for this fight."
"I am very disappointed in myself," an unhappy Sylvie says when she speaks to the reporters. "There is no way I should have lost to a rookie. Yes, she has some skill and some power, but I should have won. I will have to do some serious thinking about what comes next. I do apologize to my fans and I am sorry I let them down."
It can debated whether or not Sylvie Meis let her fans down in this fight. She fought hard at times, especially in R5, but it wasn't enough to get her a win this time. Still, time may be catching up with Sylvie especially when she starts losing to relative newcomers. On the other hand, this was a very encouraging fight for Vanessa Morgan.  This will make her 3-0-0 and should give her more opportunities to prove herself in the ring. This could be the fight that begins to get her the attention of managers she has been seeking.