Post by girlsfriday on Mar 25, 2019 17:38:53 GMT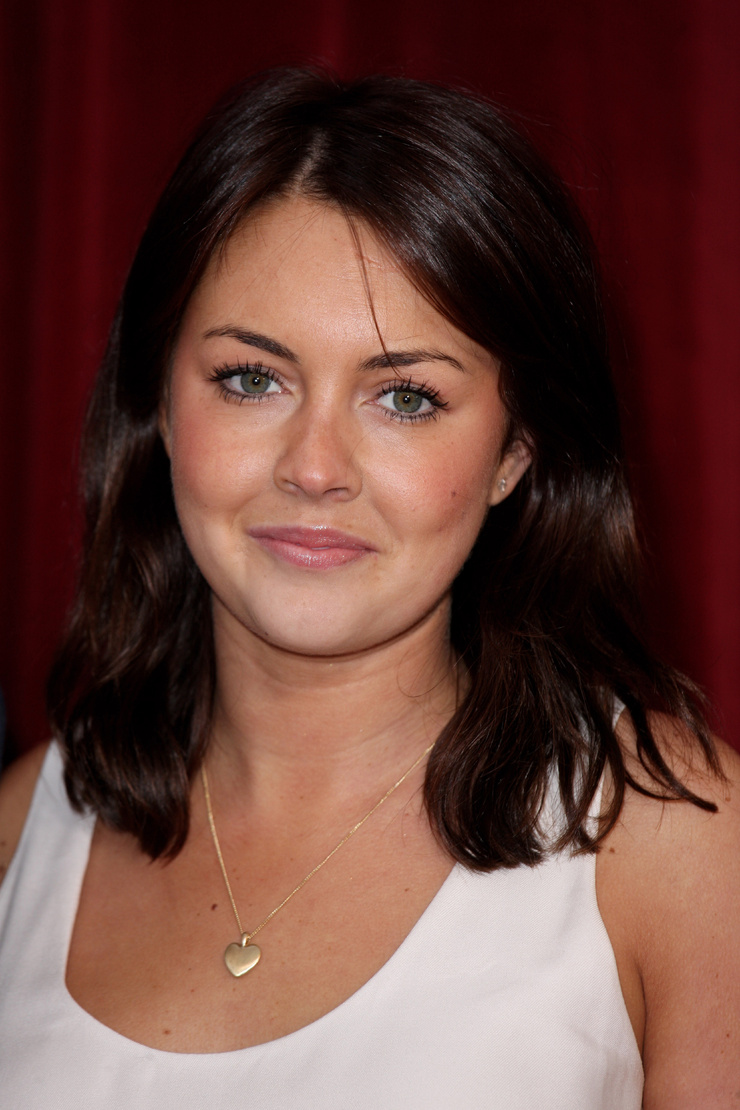 Vs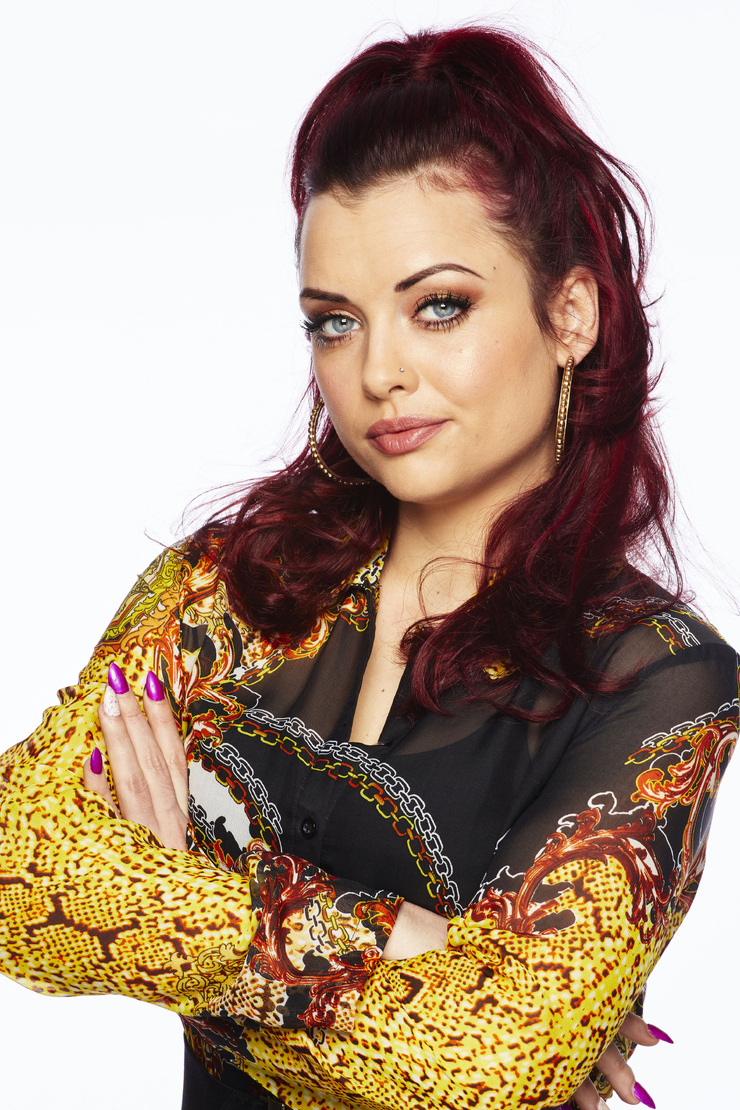 (Written by Girls Friday)(Fight Club UK vs Marti's Maulers)EastEnders championship: Lacey Turner vs Shona McGraty
Ever since they'd fought in the ring last year with Lacey besting Shona in a war, they had been tense around each other any time they'd been on set for their day jobs on EastEnders, though they'd learned to coexist and be polite as time went on.
Then something changed; Shona had done two things since that defeat to Lacey, one was that she beat Tilly Keeper in a catfight in the cellar of the Queen Vic, two was then to earn a BBU bantamweight shot by beating Helen George in a hard hitting fight.
That had made people on set respect Shona a lot more, while Lacey's bitter defeat to Olympia Valance had made her the forgotten girl on set for toughness, something that ate away at her as she'd listen to some of the younger women chat to Shona about her fighting prowess.
"I beat that bytch" Lacey told her costar Jessie Wallace one day as she watched Shona telling some guys of how she loved striping Tilly after beating her as they all were taking their tea break outside the set.
Jessie surprised Lacey by telling her "then challenge her to a fight, hell I used to sort issues here, remember me and Charlie Brooks fighting on the square, I was sick of her like you are Shona"
That catfight was a legend on set; the younger members of the female cast were told how Charlie had been bragging about being the queen of the set after a dust up with several other members of the cast at the time.
Jessie had went to Charlie and dared her to fight her on the set, they'd each gotten dressed in old blouses and skirts that had showed plenty of leg in tights as they wanted to impress the male cast members, then as if going 10 rounds they fought on the street, both tearing clothes, hair and bloodying noses.
It had ended after Jessie landed a wicked right hook that sent Charlie stumbling against railing, Jessie would land several unanswered punches to the face of her rival to give her a nasty black eye before being pulled off her as she'd clear won.
Lacey nodded at Jessie and stepped over to Shona, who looked up at Lacey wondering what was going to happen as she could see Lacey wasn't smiling, she hoped that she was going to start something.
"Bytch all you do is talk, remember I beat your arse in that ring long before you got a title shot, that should be me against Doda!" Yells Lacey as she wants everyone to see this.
Shona smirks as she replies "true you beat me last time we fought, I'm confident I'd beat your arse if you want to put the gloves back on sometime, go talk to my managem..."
Before Shona can finish; Lacey interrupts her by saying "no gloves or ring bytch, I want to take this title you claim to have as the catfight champion around here, me and you at the Queen Vic now!"
Kellie Bright who acted as an authority around the set for the female cast members stepped up to see the commotion, hearing what had happened, she told them "well the set is free so let's do it now!" Making both nod.
As they stepped onto the set again; both were in similar gear, Lacey wearing a black T-shirt with guns and roses on, black jeans and white trainers, while Shona wore a white T-shirt that had on a heart with black thorns around it, blue jeans and white sneakers.
A lot of the cast followed behind them, Kellie and Jessie were the front of them, they'd been brewing for a fight themselves over who was truly the alpha on the set, only the fact the younger members seemed to be fighting all the time made them hold back on going for it themselves.
Once the fighters stepped through the door; Lacey rushed Shona to tackle her against the bar to a loud roar from the crowd, while Kellie would have wanted them in the cellar, it was too late as the insults flew and so did punches.
Lacey had the early advantage; pinning Shona to the bar with her left forearm while her right bashed her gut, making Shona groan out till she could wrestle the arm holding her away.
Then the two could slug it out, bare knuckles cracked cheeks as they fought back and forth around the pub, eyes burning with hate as their cheeks were already reddening up.
Shona leaned out the way of a right; paying Lacey back with a kick to the gut, then grabbing her by her hair and jeans to toss her over a table, sending Lacey with the table tipping over.
Jessie looked worried for her friend, nearly going to step in till Kelli held her arm out in front of her, they exchanged a frosty glare but Jessie knew she couldn't step in or Lacey would be seen as a coward.
Meanwhile Shona had went around the table to see Lacey on her back looking up at the lights, she had the presence of mind though to kick McGraty in the legs as she looked to keep her off.
But Shona gets around those legs to mount Lacey, who has to block as fists hammer downwards towards her face, Lacey starting to buck up to dismount her younger foe.
Who ends up being dislodged enough that Lacey can grab her hair to drag her off to the side, where both end up littering the floor with hair from the vicious hair pulling going on, they are rolling side to side trying to take the top spot.
Lacey ends up going to dirty tactics as she reaches under Shona's top to go for her big breasts with her right hand, making Shona yelp out as her tit is clawed and squeezed.
That allows Lacey to claim the top spot; where she yells down at her prone rival "whose the queen around here you c**t!" Making Shona shed a few tears.
"F*** you!" Yells Shona as her grabs Lacey's top, ripping it open as she pulls Lacey off of her, that makes Lacey even more angry as the two end up on their knees slugging it out.
Soon both have tears in their eyes; their cheeks are puffy as they end up clinching up, the crowd wonders whether they've punched themselves out as they take a breather.
That ends when both use the other to stand up, with a loud scream escaping one of the fighters, the crowd wince as they watch on.
Shona had kneed Lacey between her legs, then she shoves Turner into the bar, where she rips off the top to expose her heated rival.
Reaching around from the back of Lacey; Shona got her talons into the breasts of Lacey, making her yell out as her knees buckled, the effect of the low blow mixed with this torture was weakening Lacey quickly.
Soon she could be heard pleading "please get her off me!" With Jessie and Kelli both stepping into pry them apart, Shona getting in one last kick on the arse of Lacey as she wanted to keep beating on her.
Lacey gets consoled by Jessie as Shona yells "I'm the f***ing best on this set you bytch!" Raising her arms in the air as there is cheers from their costars.
Till the bar doors are flung open; all eyes turn to them as everyone looks stunned at who they see, Charlie Brooks is standing with her trademark grin looking around at the carnage in the pub, she asks "so did I miss something?"